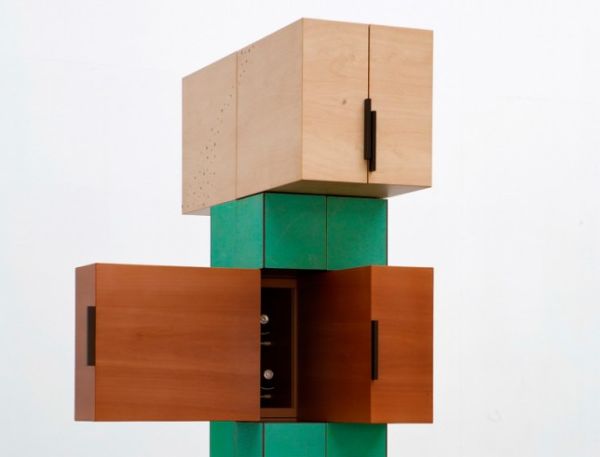 Kant-In is an exquisite design for a personal wine cellar that can house your dear collections of wines with great features for the perfect storage. Designed by Giulio Ceppi (Total Tool) in collaboration with Edoardo Radice and Giacomo Mojoli – this great concept provides a certain elegance to the entire concept of a wine cellar.
The Kant-In basically comprises of three wooden box modules that are places on on top of the other in a neat position. These boxes open by turning outward and are replete with latest technology for preserving your red and white wines in the best way. Each module or box comes with its own independent system for controlling the temperature using the thermo-electric Peltier technology. Not only is the Kant-in a storage cellar, but the central column contains storage space for keeping various accessories; serving and drinking wine as well. Tahuma's technical accessories have been utilized for the perfect preservation of the wine bottles. The compact Kant-in wine cellar can be customized as per the requirements of the client and alterations in accessory storage, structure, decoration and materials used for making the modules.
The modules can also be placed in a different way and other technical accessories can also be incorporated into them such as nitrogen preservation systems, chillers, cigar humidors, ice dispensers etc. The Kant-in is the perfect solution for wine enthusiasts who can now proudly have their own personal cellar using very little space.
Via Mocoloco