Use of smart phones and Internet allows students to get information about a lot of things whenever they need. They can use information culled from internet for learning or research purposes. But there is a dark side for this too, there are a lot of situations wherein your child can be exploited or bullied via the same gadgets. In the US alone, several cases of online bullying and cyber crimes towards the children are reported every year.
How to keep you child safe from these hazards? How to keep a watchful eye on their online activities? Let's take a look at some of the ways that you can monitor your child's online activities.
Keep the computer in a central location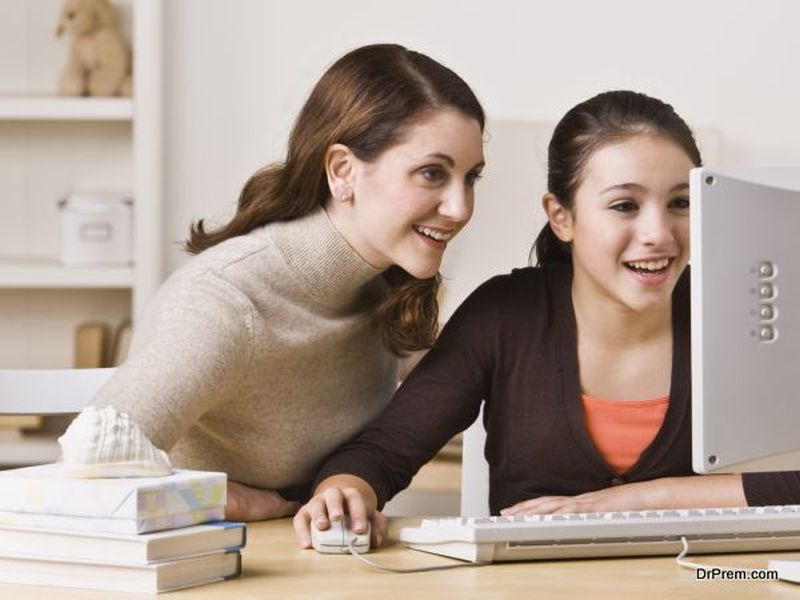 By keeping the computer in a central location like the living room or the kitchen, kids won't be having the security of privacy of usage. It will further restrict them naturally to not visit unsecure websites or unwanted activities online.
Monitoring the internet history
This is one of the best ways to know what all sites your child has visited and the time spent on their online activities. Most of the web browsers have the history feature available in them; you can monitor the computer your child is using to retrieve the history. If your teenager uses a smart phone and you can install a cell phone tracker app that will enable you to view the online activities of your kid.
Installing monitoring softwares in the computer
There are various kinds of monitoring software available which allow you to block, monitor and record the activity on any computer. These softwares can be installed in the PC so that you can filter the harmful websites. It can also be used to monitor the activity of your child when they are using the internet.
Restrict underage usage of social media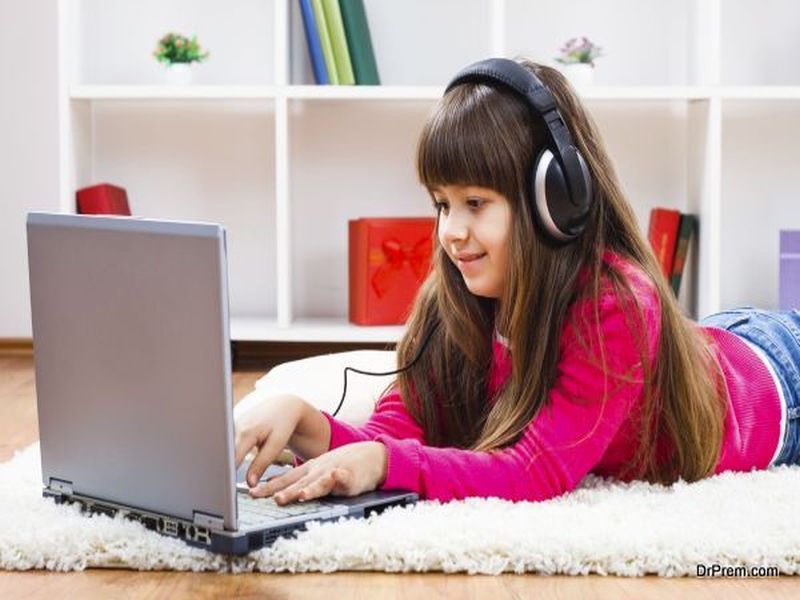 Each social medial platform has an age limit set for those who want to use the service. Anybody below the particular age will not be able to access the website for any reason. This is done as a safety measure and to protect under age children. You can also inform the concerned authorities of the company in case you come across a child using the social media.
Always monitor the details that your child posts online
A parent should always know what their children post on the internet. Every image, videos, content/post that is being uploaded by your child should be done in front of you. Make sure that these contents are safe and there are no identifiable surroundings in those to avoid potential threats.  
Cell phone usage
You should have a control over your child's cell phone usage. Just like you set limits to the amount of time they can spend playing games or watching TV; your child must be allowed to use the cell phone only at a given period of time. If your kid is a teenager, make sure to restrict the use of cell phones while driving.
Installing a Spyware in their cell phone
Most kids and teenagers have smart phones nowadays, and parents are mostly unaware of their activities. The cell phone spy apps without target phone can monitor the activities of a phone even without having possession of it. These spy apps can monitor various features like the online activities, web history, geolocation, phone usage etc by your kids. Most of the cell phone spy app for android free downloaded from the play store; there are apps for IOS too. There are paid versions for cell phone spy app download also which has extra features. These apps can be used for stealthy, invisible monitoring of a smart phone.
Teaching your child about internet safety
As a parent you should always guide your child. In case of the internet, teach them about the safe internet use and the threats that can come from the internet. Teach them how to protect themselves from the potential threats that arise online and also teach them how to properly behave on social media networks.
Article Submitted By Community Writer