Wooden bathroom cabinets are beneficial in many ways. They can be placed strategically to store many things. Mostly kitchen cabinets are used to keep self-hygiene items and items to clean the bathrooms. Some things one needs to keep in mind while maintaining the wooden cabinets are: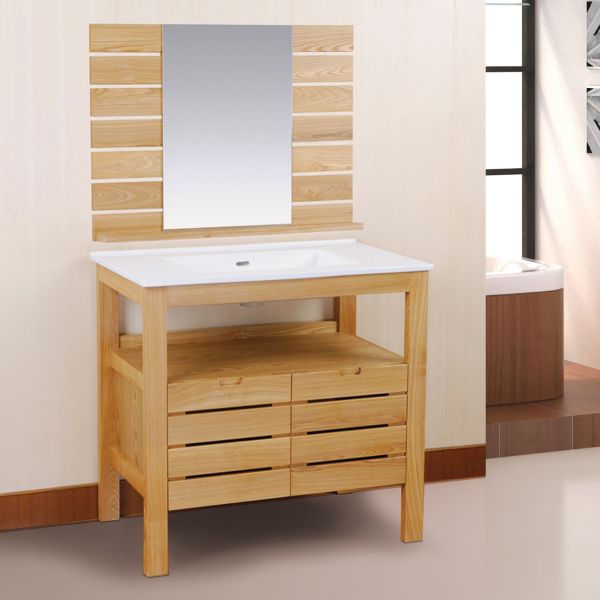 Dry cabinet
Bathroom is a place where it is expected to be wet most of the time. These cabinets get exposed to water more often. Moreover, steam generated from warm water too can ruin the cabinet. Hence, care should be taken to dry off the cabinet after the bathroom is used. Try to keep it dry whenever you see water droplets on it. This can make the cabinets last long.
Polishing cabinets
Wooden cabinets look good in matte finish. However, many varieties of the cabinets look better if they are polished. Having exposed to water and steam, these cabinets tend to lose their polish and shine. Hence polishing them regularly is important. You can use wax and try doing it with the grain and not against it.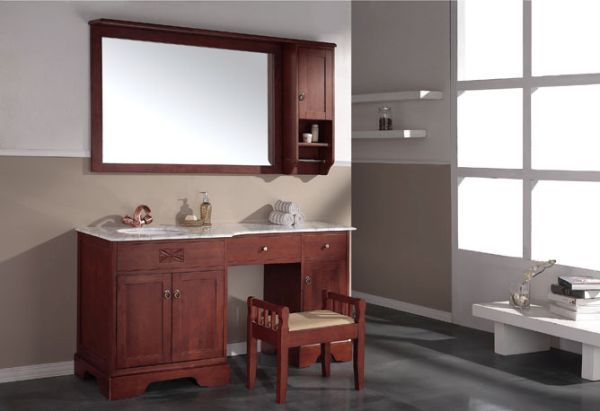 Keeping the mold away
Many a times the cabinets will catch molds since they are stored in moist atmosphere. This can be avoided or prevented by increasing the ventilation of the bathroom. Keep the windows open and the bathroom more airy most of the times. If this is not possible then use an exhaust fan. The moment you find a mold stuck to your furniture, simply rub it off not allowing growing further.
Avoid Termite Infestation
Termites are the most commonly and most rigid pest degrading the bathroom wooden cabinet. Treat your wooden cabinet well so that it doesn't catch these termites. If still your cabinet is getting damaged because of termites, it is advisable to dispose it off.
Avoid using harsh cleaning methods
It is important to use mild cleaning detergents or solutions. Harsh types can damage your bathroom cabinets. Many such cleansing agents that work well on wood are available in the market these days. Scrubs and harsh clothes should be avoided. They not only develop scratches on it but also ruin the look of the whole furniture.
Paint it new if needed
It is many a times that a simple paint on the wooden cabinet covers up all the damage and makes it new fresh and new.
Summary
A perfectly designed bathroom cabinet can enhance the look of your bathroom. However, maintaining and cleaning the bathroom cabinets is important. Keeping them unclean can mark the thriving of germs and diseases.