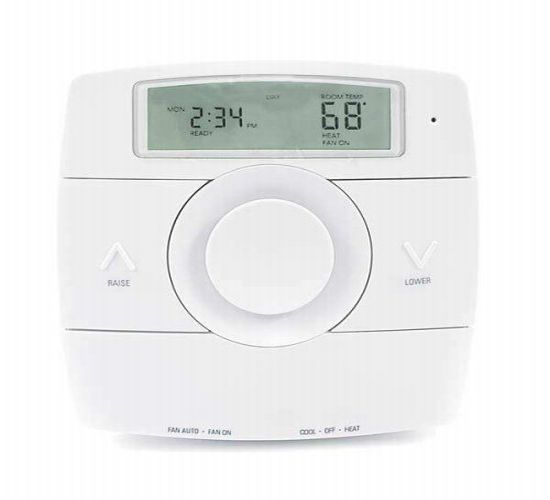 So, you have the best automatic home control system! Well, here's something to prove you wrong. Interactive programmable thermostat that controls your home's temperature just by speaking!

What's different? Kelvin Talking Thermostat is a smart home device that controls your home's temperature using just your voice. If there is a loved one in, who is visually impaired, disabled, and elderly or otherwise has difficulty using a standard thermostat, this talking thermostat is a small investment that can enhance quality of life and increase independence.
Once you program the Kelvin talking thermostat, using the talking buttons, the advanced speech recognition technology allows you to raise and lower the temperature, simply by using voice commands, which can be initiated with just the press of buttons or by clapping of hands. The proper setting of temperature as desired doesn't let any energy go waste. Besides being voice interactive, the Kelvin Talking Thermostat also let users view time, temperature, day of the week and other information and visually confirm the voice-activated commands on the easy-to-read LCD screen.
Price and availability: The interactive programmable thermostat will cost you $129.95.