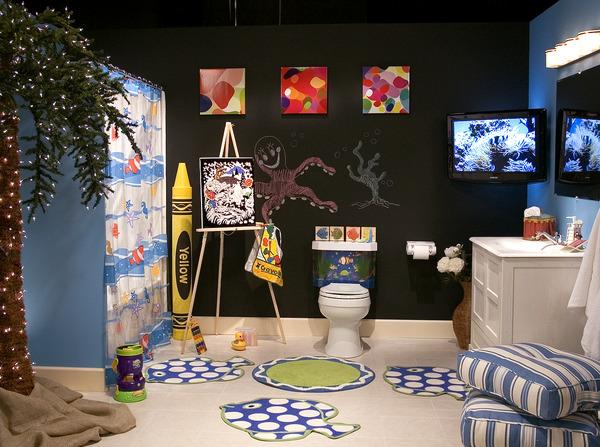 Kids have a thing for not going to the bathroom. They do not want to shower and clean themselves. However, surely you never have blamed your bathroom for that. Science has proved that kids hesitate to go to the bathroom as they lack comfort and brightness. Therefore, you need to have a proper design to let your kid enjoy the bathroom experience.
Here are seven design ideas that will make your kid love the bathroom.
1. Make it spacious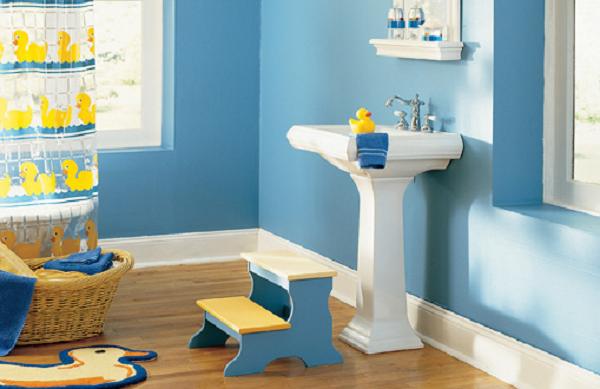 Kids hate confined spaces. Therefore, the foremost criterion of bathroom design should be to increase the space. If you are living in an apartment, then a spacious bathroom is tough to achieve. However, you can always remove the attachments that you do not need. You can use brighter lights and proper ventilation to make it lesser confined. A bigger bathroom will give your kid enough space to do whatever he likes.
2. Increase its brightness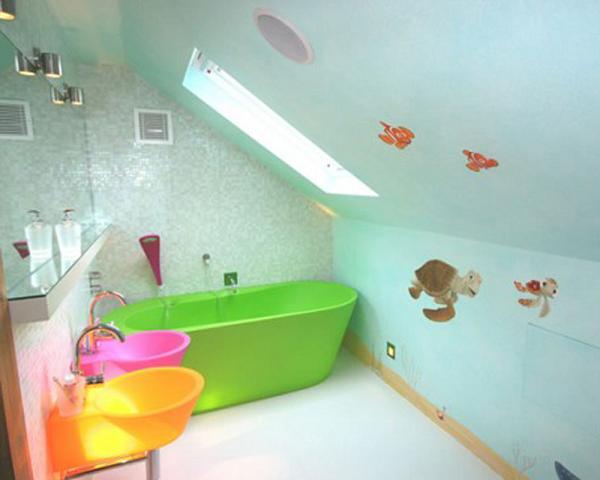 Most of the time, kids hate the bathroom because they find it too dark. People often put only those kinds of tiles, which will not get dirty easily. However, that kills the brightness of the bathroom. Therefore, you need to put brighter tiles in bathroom wall. This will certainly improve the lighting making your kid comfortable. You should fix bright lights in the bathroom to increase the brightness. There are several kinds of low energy consuming high light LED bulbs available in the market. You can use them to increase your bathroom's brightness.
3. Use proper bathroom fittings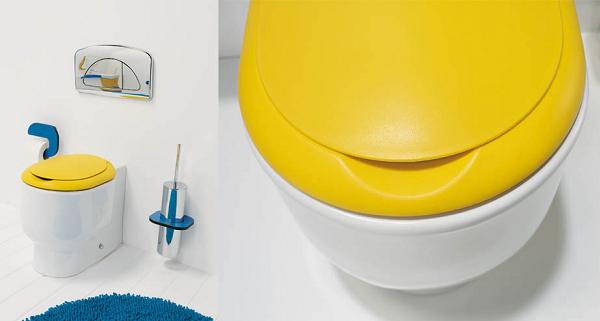 You need to use only those types of fittings that your kid can use. Installing a different commode can be difficult but you can always modify the seats so that your kid feels comfortable. A hand shower works wonder with little kids as they ensure proper cleaning simultaneously being a plaything to play with. You should keep the soap case accessible to them. You can even fit a small tub in the bathroom that will make them love the bathroom more. When they are old enough to bath themselves, you can ask them about the things they require in the bathroom. You can even install a TV, so that they never miss their favorite program while taking a shower.
4. Paint your walls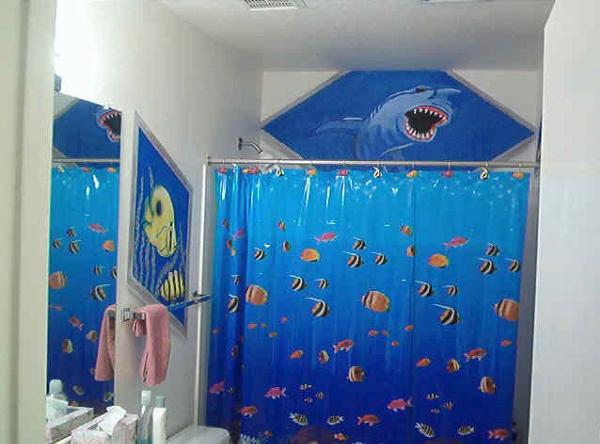 Kids love the feeling of owning something. Therefore, if you paint beautiful picture on the wall, they surely find the bathroom as a part of their life. They love the pictures and spraying water on them. You can hire a professional or you can get some DIY (Do it yourself) designing kits to do the painting. You can paint floral designs, some water with fishes or even little animals that your kid likes.
5. Choose a theme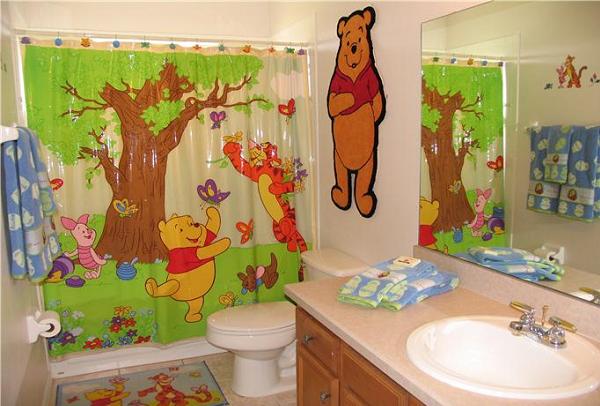 You can choose different themes in your bathroom to attract your kid. You can paint the jungle book theme with Mongli and his mates or you can choose the Disney theme. You can even use the modern cars or film characters based theme. Most of the time, you can find the themes in form of DIY kits, which you can put on the walls to make a theme bathroom for kids. Having a Donald Duck or Mickey Mouse in bathroom will certainly be a pleasurable experience for them. You can adjust the lighting according to the theme. However, remember to put only the bright colored themes.
6. Change the theme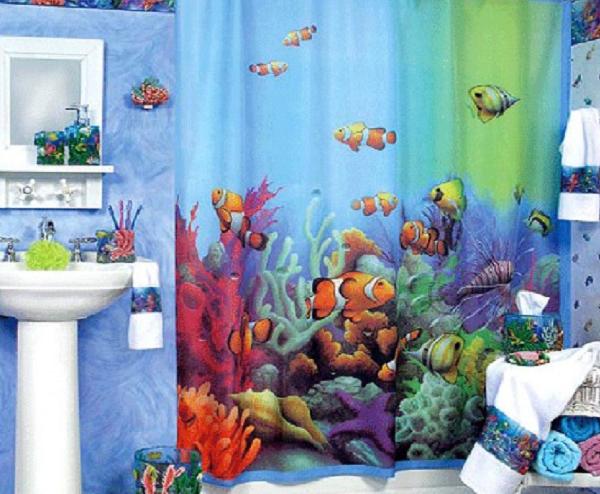 A single theme can be monotonous for your kid. Therefore, you need to change your themes every few months. The changing themes will surely make them more interested. Moreover, they will have an eagerness to know the next theme. You can even ask them to choose what they like in their bathroom. The theme of their choice will make them love their bathroom more.
7. Let your kid paint the wall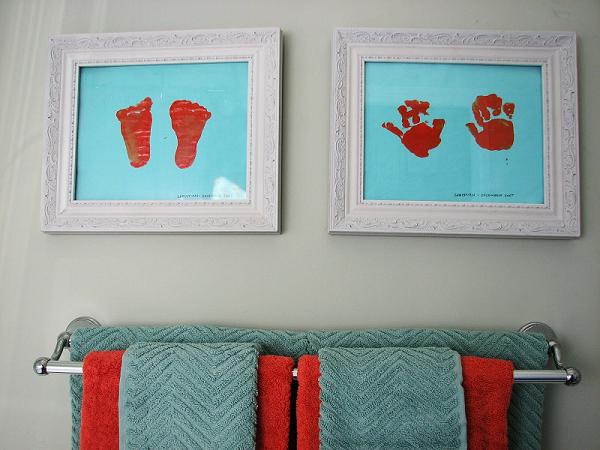 This idea may seem a little uncomfortable, but after all, it is your kid's bathroom only. Let your kid paint the walls with their hand-prints or spray painting. Let them draw whatever they want on the wall. However, you can always do little adjustments. You can also help your kid in painting the wall. You both can paint together. This will certainly add a new chapter in their memory about your fondness and the playtime you both had together.