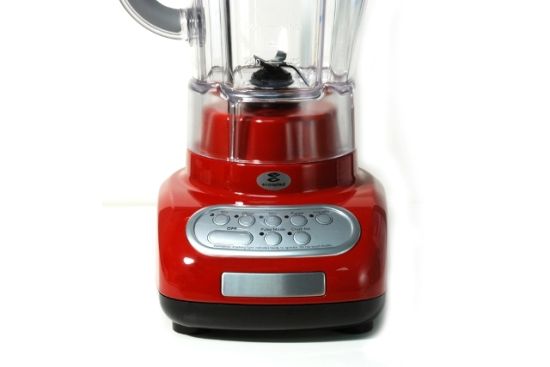 How could I afford to miss this? Be it a blender, juicer, coffee machine, grill or any other kind of kitchen device, what annoys us the most is the black cords that we inevitably trip on. If you thought, there's no way of getting away from the black menace, here's some great news for you.
Fulton Innovations has come up with a blender that uses wireless power. Yes, you read it right! eCoupled blender is a cool blender that works without a power cord or cable. We simply have to place it on an eCoupled-enabled counter top or work surface.
How it works? The blender is the result of "eCoupled intelligent wireless power". Using the inductive coupling, which transfers energy from one device to another through a shared magnetic field, this blender is placed on eCoupled-enabled counter top, pairing with a modified blender.
What's Different? "Blender without chords" – I think the line is self-explanatory and underlines what distinguishes this blender from others. Unlike low-powered devices that only need 5 watts or less, high-powered kitchen devices often entail kilowatts of power, which is a much greater technological challenge. With this wireless blender, Fulton Innovation has proved that nothing is impossible.
So, if you ever wished for kitchen devices without cords, here is your first gift from Fulton Innovations. You never know what all is in store for us in the future to make household chores more enjoyable!
Price and availability: No word on when this wireless blender will hit the market shelves or how much it's gonna cost. One thing, however, is for sure that each one of us would want it for our kitchen. Hopefully it will be in the market soon.
The video of the wireless blender: