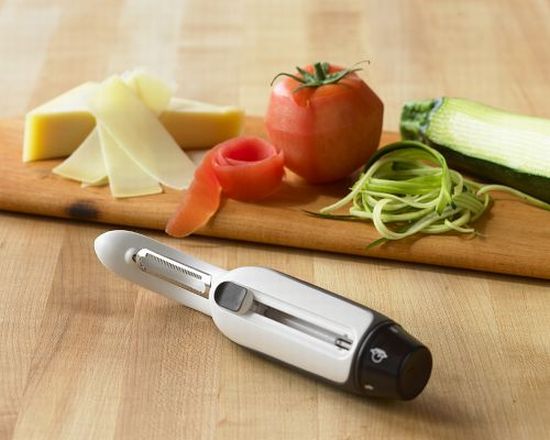 For anyone who has ever spent a frenzied afternoon trying to get a decent dinner in place for a bunch of friends, the importance of a good peeler cannot be stressed enough. But since more often than not people get stuck with buying a whole bunch of single-purpose peelers, the usefulness of all the innovative peelers out there is kinda defeated if you know what I mean! That's where this innovative all-in-one Trio Peeler comes into the picture. Featuring three retractable stainless-steel blades, the peeler can handle all kinds of peeling tasks with ease. With a large, soft-grip handle providing excellent leverage and control making peeling tasks even easier, the dishwasher safe peeler's tip can also be used remove those tough to get potato eyes.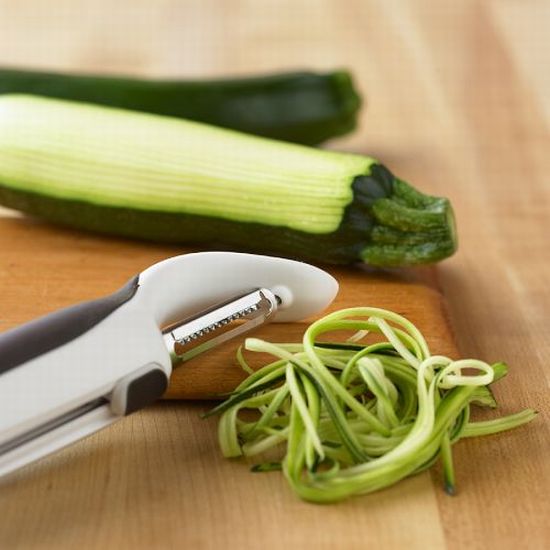 What's Different?

With a soft-skin blade for foods like tomatoes, mangoes and peaches, heavy-duty hard-skin blade harder peelings like carrots and zucchini, and a julienne blade that can shred thin vegetable strips for soups and salads, the Trio peeler easily becomes the best prep tool in the kitchen.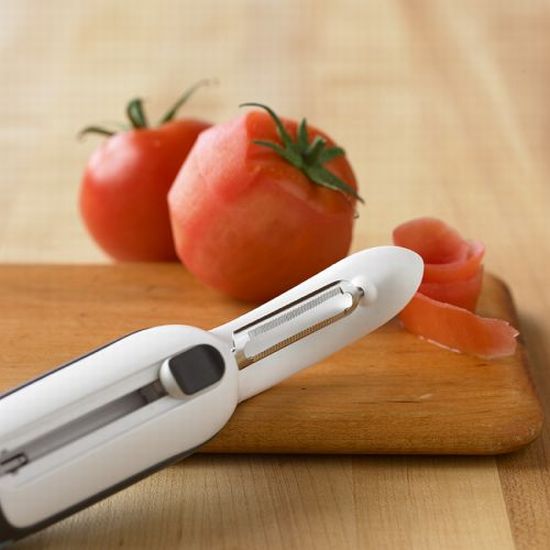 Price and Availability
Retailing for $14.95, the Trio Peeler is available online.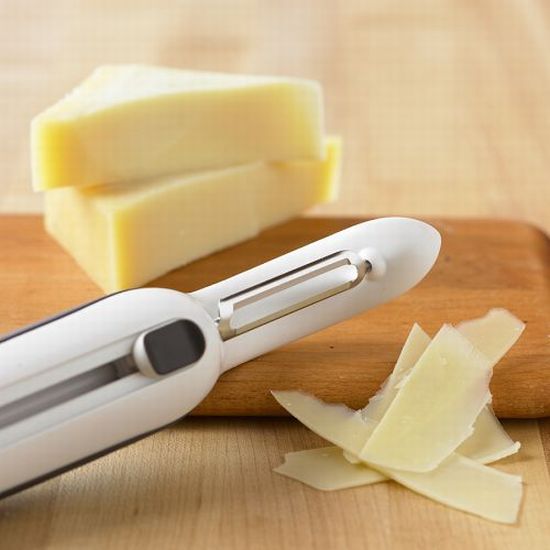 Better Options
Speedy Peel Electronic Food Peeler
This push button electronic peeler makes food preparation even easier for lazy bum Gordon Ramsay wannabes.

Brabantia Y-Shape Food Peeler
It may not be the most state-of-the art peeler out there, but this y-shaped peeler does what it's supposed to do with super efficiency without wasting precious food bits especially when peeling potatoes, asparagus and apples.
Source: Williams Sonoma