If you like to start your day with crunchy bites on the breakfast table, then the Hello Kitty Toaster is definitely a great option. This cute pop-up toaster will cheer you up in no time as it toasts the bread perfectly. Once the bread slice pops up, you will be elated to see that it has burned an image of the Hello Kitty on your toast.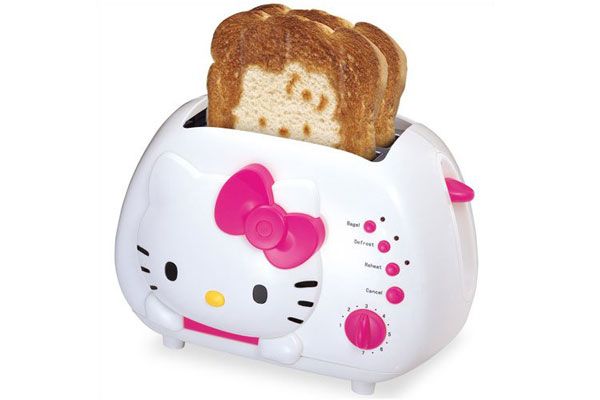 The Hello Kitty Toaster has a very cute facade that will be a fun addition to other appliances present in your kitchen. The image of Hello Kitty has been made on the face of the toaster by making good use of hydraulic mold. The two-slice toaster has modes like the bagel, defrost and reheat mode that will perform all functions perfectly.
The Hello Kitty Toaster will be great for families that have kids and will delightfully transform the way you prepare your morning meals. Children will fall in love with the whole concept as the bread toasts in this wonderful toaster. Adorable, isn't it?! The toasts will be toasty enough and also look good, unlike the boring toasting done by everyday toasters.
The Hello Kitty Toaster will make your much loved breakfast choice all the more charming. Swap that plain looking toaster with Hello Kitty and make bread slices look cute the kitty way!
Via: Gizmodo