In the era of smart and multi-purpose furniture, David Koch's new creation stands alone, literally. Koch's new 3style Table might look delicate and rickety, but is in fact nothing like any table you have seen before as it can be assembled, believe it or not, without any tools at all.This is because Koch's new white ash table requires no heavy hammering, looking for small screws and wrenching the table into shape. Instead all you need to do with your 3style Table is to simply use your hands to slip the table legs into their allocated metal lined keyhole slots and spaces. This alone ensures the table's different pieces are locked firmly together, providing it sturdiness and making it lightweight.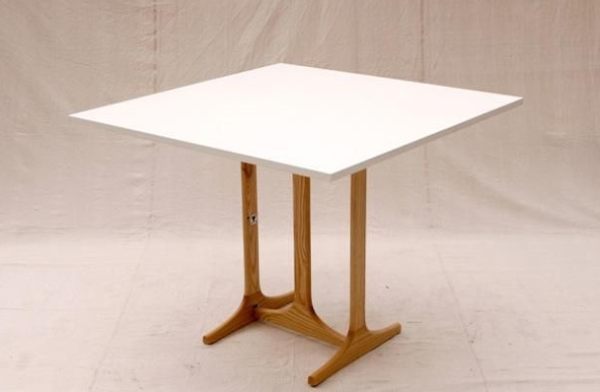 Since this table is so adjustable and completely detachable, it is also very portable and convenient for people who move frequently. The product page of this table further explains its design, "We designed this table to keep up with the pace of urban life. The 3style table will go where you go… [and] allows you to change the table quickly and easily."
Apart from this, another USP of this table is that it offers three different kinds of configurations or settings. Put simply, this means that depending on what purpose you need this table for, it can be assembled to serve as a coffee table, or reassembled to act as a work desk or even as a dining table during meal times. And all this requires is a slight adjustment to the wood panel and the length of the table legs, which can be easily done, without any tool boxes being opened.
Available at $500 apiece, it is a very practical and convenient alternative to buying three different tables at the same price each. Plus, the fact that it is available is different colour and wood options, ensures it will fit right in, in any house.
Via: DigitalTrends