If you're looking for something extremely refreshing, beautiful yet utilitarian, then it's time to invest in Kenrock Volcanic Rock Planters. As the name pretty much gives a small glimpse into its true meaning, the stones are nothing but rocks collected from volcanic ashes and dried lava. The distinguishable feature about these multi-faceted rocks is their petite size and unmatched looks.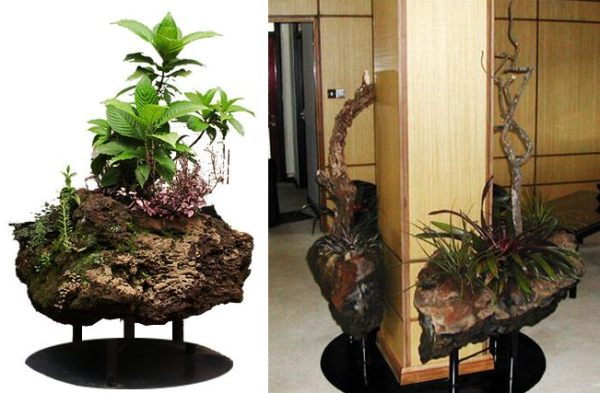 Having said this, the rocks come in a variety of designs, colors and sizes, while serving a multitude of purposes at the same time. Their drip free system, humid micro climatic conditions and healthy biotic mechanisms ensure healthy plant growth and a tension free environment. The rocks have a porous nature, letting air pass through and through, making them an ideal partner for your cosmetic interiors as well as exteriors.
The uses of these rocks are many, especially when it comes to decorating innovations. With the right kind of designing, and a little bit of fantasy playing on your part, you can use these rocks in your gardens, interiors, bars and creation of miniature ponds. Having said this, the rocks make good companions for flowing plants, making them an obvious choice when it comes to being environment friendly.
It's time to invest and bring back the green revolution with these volcanic creations. With Kenrock Volcanic Rock Planters, one would never have to think about having spent their money wisely. Kenrock is always providing the best solution, making greener homes and a safer environment for one and all to enjoy.
Via: Naturalimited