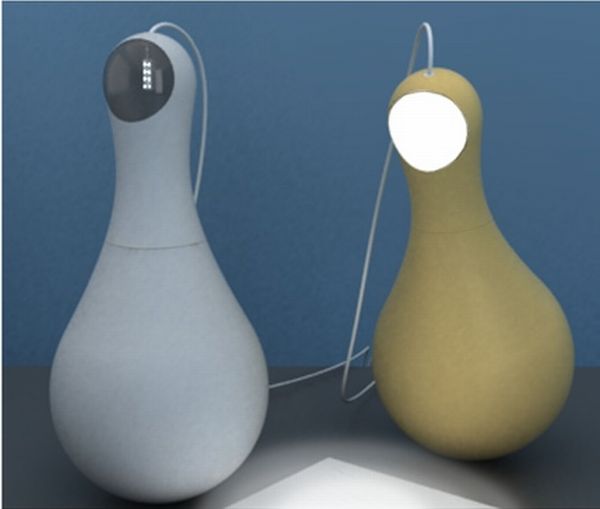 The designer/manufacturer
Overview
POURfavor is an interesting reading lamp designed by Devraj Bhadra, which uses the principles of balancing the centre of gravity that helps it to attain multiple positions. It literally 'pours' light on the surface of your preference from whatever position or angle you tilt the lamp. And, surprisingly the lamp stays as it is at the position you had fixed it. The secret behind this is that the lamp is hollow from inside, which serves the purpose of secretly storing anything. This cavity helps in creating a system of balancing the centre of this lamp.
What's unique
The cavity inside the lamp helps in creating a system of balancing the centre. It stores sand, nails, screws, bolts or anything you wish to store secretly. When we go in detail about the balancing procedure of this lamp, we learn that the balancing additive (sand, screws, bolts etc.) moves inside the spherical part of the lamp while maintaining the centre of gravity near the base. This movement keeps the lamp lightweight and steady at the position you had fixed it. You just need to throw in something heavier than the lamp, inside the hollow space to have a balanced and adjustable table lamp.
High Points
The smooth polished interior of the lamp helps balancing additives to slip and move easily so as to balance the centre of gravity axis. Its outer portion displays a matte finish to provide considerable friction between the lamp and the table to maintain the desirable position. Besides being really intuitive and innovative, POURfavor creates a playful and striking factor on your table.