From small little toys to backboards of the bed, you can make a large number of artsy pieces with the help of Lego pieces. From the craziest of pieces to the simplest of art work, everything is possible if you have decent skills with Lego. Wall art, bed stands, pen stands…the list is literally endless. Here are a few beautiful things you can do using Lego –
Lego Picture Frame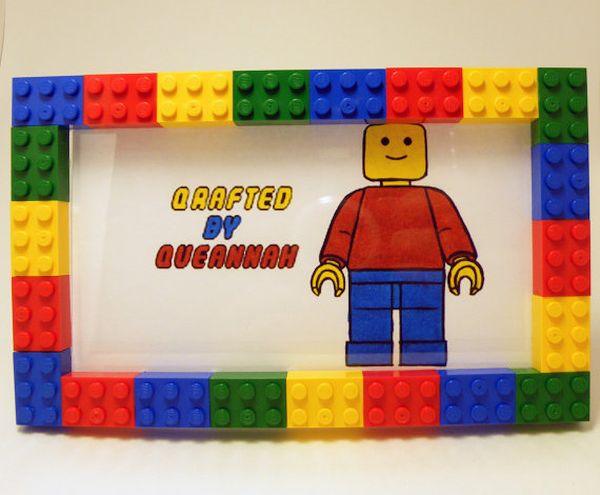 Who knew it was possible to create a picture frame with the help of Lego? Well, surprise, surprise! Well, all of us are looking for the best possible and the most decent ways to save money; however, what with inflation raising its ugly head every now and then. Yet, there are some priceless victories all of us thrive on in the face of rising prices and literally so. A handcrafted Lego photo frame is one such thing. If you are good at geometry, it shouldn't take you more than half an hour to finish it off. Just ensure that it is the right size for the picture you are planning it for. For the uninitiated, use rectangles for base and make the inner border out of the very thin pieces and you are set. Add some bricks on to the front side to ensure that the picture knows its place.
Anyhow, as of now, a Lego picture frame is one of the cheapest things that one can make for decorating a house or creating a gift for someone special.
Lego Table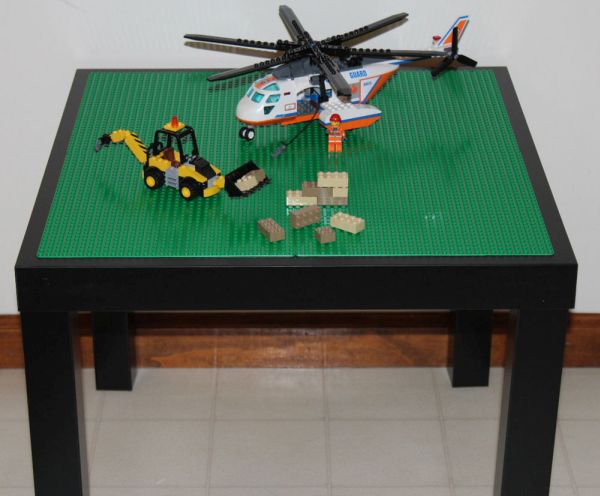 Who said too many colours was a bad idea? Whoever did has never had a Lego table made! The more the merrier! Join the Lego bricks in order to make a beautiful table top and place it on the legs. Ensure that you are fixing the Lego pieces into the legs of the table and you'll see what a beautiful table top you have created. Another thing you should be ensuring is that the creation is of the size of the frame of the table; otherwise, it is just a bad idea that is never ever going to work. However, if things fit into frame, you have got it going for you. May your table stay strong forever and more!
Lego Brick Storage Box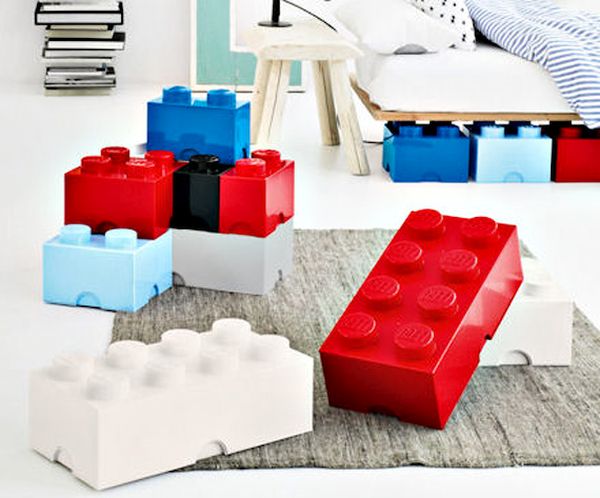 Well, gather huge storage bricks and place them together! What's more! You have space beneath these huge blocks to store whatever the heck you want. Now, who doesn't want a Lego Brick Storage Box? Lego has officially stamped these huge storage boxes and they can be stuck together, used as stands or as storage boxes. There is surely no denying that they are multipurpose and then, aren't they beautiful at the same time? Life does give you pleasant surprises every once in a while!
Lego Kitchen Island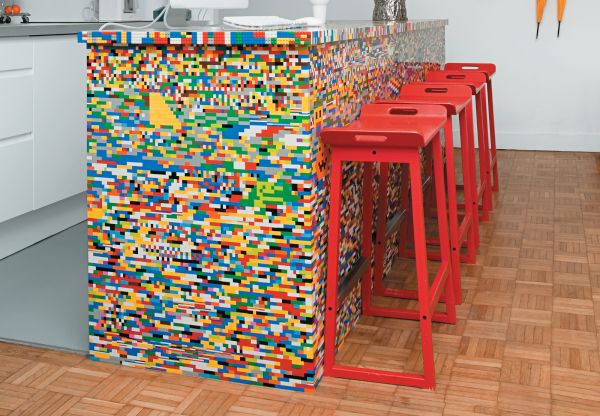 At some point in time or the other, everyone fancies owning a kitchen island! Owning a real island may not always be possible but one can always go ahead and own a Lego island, can't they? From pepper sprays to spices to the kitchen platform, you can create everything using Lego. Who wouldn't love to have a Lego platform along with a Lego kitchen table and a Lego pepper spray, spice box etc! To add to the craziness, go ahead and make a Lego kitchen floor as well. At the end of the day, it is a harmless exercise with beautiful results!
Lego Planter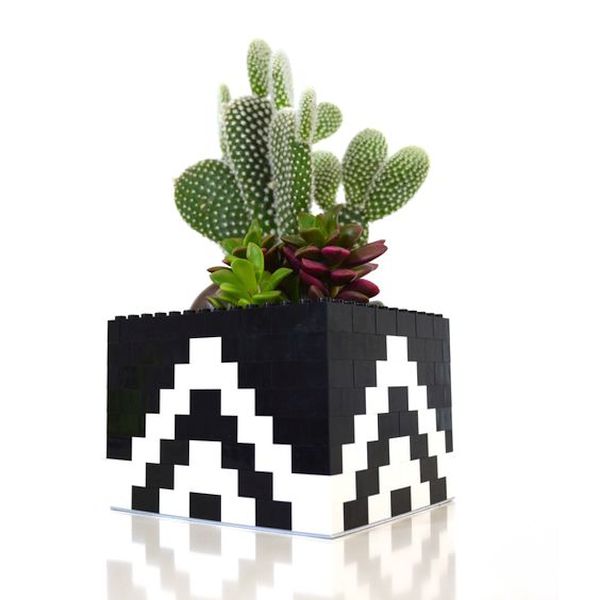 This is truly meant for the soul who loves gardening. Can anyone ever deny wanting to own Lego pots? Moreover, they prove to be beneficial for some plants apart from adding beauty to your garden. Thus, there is no reason to deny this impeccable piece. The Lego planters are definitely going to put a smile on your face and some joy in your heart. These are incredibly beautiful and their placement in the garden stirs the soul in such a way that it starts singing a tune of its own.
Now, who doesn't love Lego? It is a wonderful way of living the life of an adult while staying connected with your inner child. However, did you ever know that Lego could come of use as house decor?