Many models of table lamps have been in use in every home. Table lamps are not only used as an important home accessories but also an imperative part of home decor. Just to satiate the need for better home décor accessories, the modern industrial designers have been following a trend of conceiving and creating contemporary table lamps. Numerous young and enthusiastic designers make innovative pieces of table lamps with the help of new materials in present days.
In current days, you can get a wide variety of lamps in various styles and forms which help you select your desired table lamp. All you need to do is to have a creative bent of mind, your personal preferences and some useful advice and suggestions from the experts. Just to make things easier for you, you will get an array of colors, sizes, materials and designs in contemporary table lamps. The latest materials which are used in contemporary table lamps are ivory, ceramic, porcelain, wood, brass, metal, clear glass, white glass, ripped glass, crystal, and lucite.
Undoubtedly, a table lamp is a pivotal part of every household as it is used for various purposes. Below mentioned is a list of creative lamps which serve creativity and add beauty to your home decor. Have a look at the list of creative table lamps mentioned below:
1) Ross Gardam's Polar Desk Lamp 260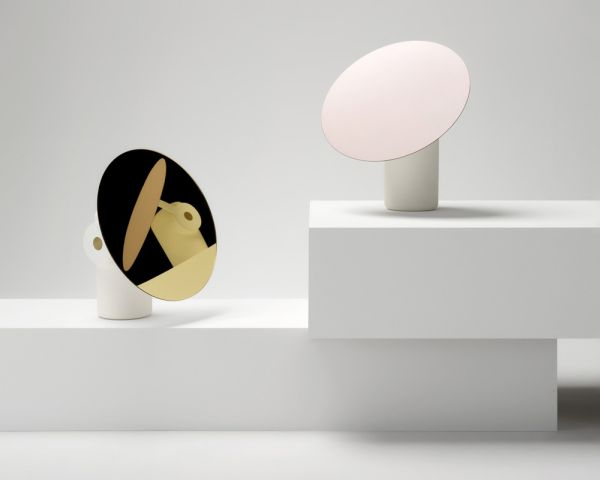 In polar desk lamp, a circular motif is used. The magnetically attached arm of the product lets the disc revolve around the body of the product. A friction disc combines with magnets which are wrapped into the ceramic body which further allows the arm to function in a proper manner. Polar's base is made up of ceramic. The surface is in the form of bisque fired and it is presented as an unglazed form. The front side of the disc can be accessed in the form of polar white, dusk pink, midnight blue, and gold finish.
2) Hexa table lamp by Bas Vellekoop 363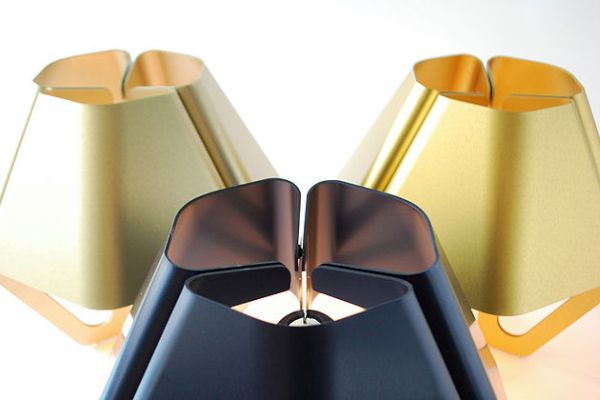 Hexa is a table lamp which flaunts the shape of the hexagon and is available in three alluring colors. The shape of the lamp imitates the pattern of honeycomb. When you place the lamp in a grid, the lamp looks like the honeycomb. You can get Hexa in gold, champagne and midnight blue colors. Various versions of Hexa can be used in dresser, side table, table and on a desk.
3)  Eva tabletop light with candle-like glow 440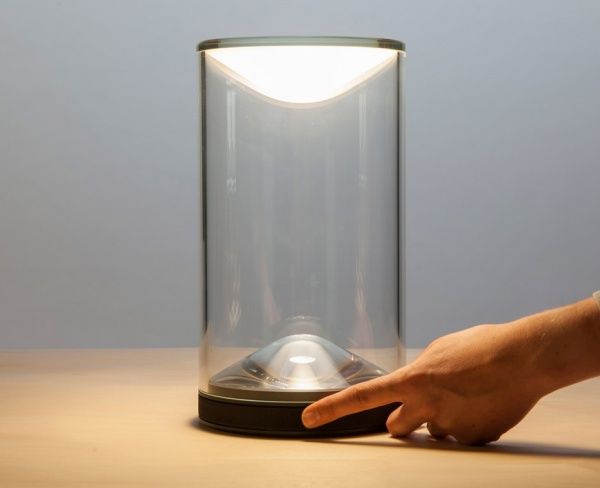 The Eva tabletop light rests on a glass tube; thus, it looks like a candle or fireflies placed in a jar. You can see a gleaming effect which comes through the hidden source of light. The Eva tabletop light is round in shape. Its aluminum base has an LED which sets up in an upward position. It is also faced with the top of the tube along with a mitered jolt.
4) Perch light by UmutYamac for Moooi 521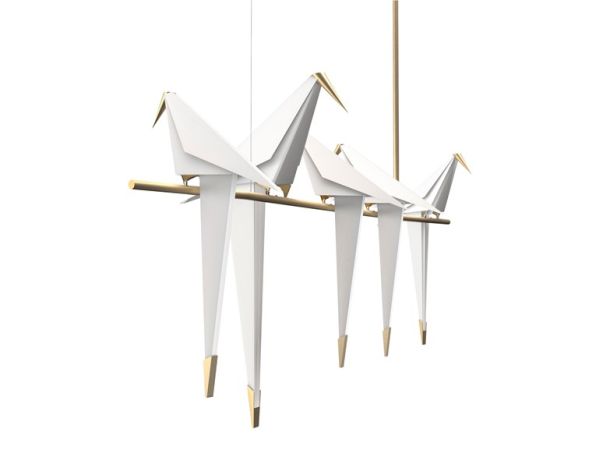 The perch light looks like a sculptural light which is prepared from folded paper and brass. When creating this lamp, designers ensure it to flaunt the shape of a conceptual bird. The perch light is delicate in structure; hence, it gets beautifully balanced on the metal perch. The bird balances and swings properly without the help of cables. While the bird swings, the light of the bird can be seen clearly. The design of perch light is taken from nature. The view of the bird sitting on the perch is indeed a stunning sight for avid homemakers and décor-conscious individuals.
5) Roome gesture-controlled Smart Lamp 618
Roome Gesture is a modern lamp which is designed to provide both visual appeal and convenience to people. You do not have to light up the Roome Gesture by yourself, as it gets illuminated by itself by way of motion detection system. It has the latest motor-sensor technology and gets switched on and off whenever required. The best part of the Roome Gesture is that the light gets switched on automatically as soon as it senses a person in a room.
So, if you are looking forward to get the best table lamps for you chic living room or just any space, you should consider trying your hands on the exquisite table lamps to deck up your room.