Designer/ Manufacturer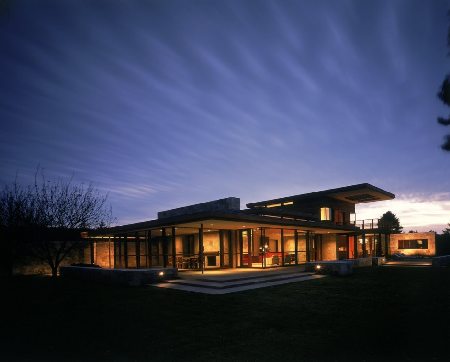 Overview
We all want the best in our lives; be it in terms of our abodes, or our living habits. Each and every little aspect of our being is defined with the way we dress, we travel and last but not the least, the way we live. The idea has been driven down by designer company Leroy Street Studio or LSS, who redeveloped the living concept of a mother daughter duo in Long Island, New York. Like a genie catering to your every whim and fancy, LSS has catered to every small need of the duo and recreated a fantasy home as per their wishes.
What's Unique
The house is a low maintenance residence, and demands almost little or no attention when it comes to keeping it clean and all spruced up. It sits perched on a rolling 12 acre site and leaves everyone bemused with its contemporary style and persona. The wide use of Westchester granite, loads of glass and dry stack stone walls exemplify the property's value by manifolds. The walls are what set the whole house apart, adding a succulent touch to the delicately charmed up interiors of the mother's house.
High Points
The mother as well as the daughter's house has been done very tastefully, when it comes to exploring the design and the quality of materials used. As the mother's area enjoys a split view between the public and the private wings, the daughter is content with the perpendicular roof planes and rustic stone walls. The intertwining connection of the two buildings fuse together, recreating a magical experience, thereby, lending the property a very fanciful charm and a cheerful aura.