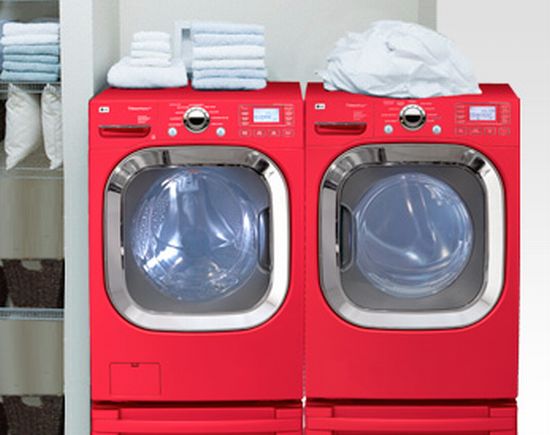 LG Electronics has come up with an entirely new range of front-loader washing machine that incorporates Smart Laundry technology in a new form. This machine combines warm water performance and thus introduces cold-water feature. This exclusive feature delivers the same performance as washing clothes in warm water. The technology that works behind this machine is 6Motion™ and ColdWash™ that makes it one of the most energy-efficient machines in the market. LG's Direct Drive motor technology allows the drum to tailor each load with a combination of motions including rolling, stepping, swinging, scrubbing, filtration and tumbling.

Depending on the cycle the consumer chooses, these motions range from extremely gentle for delicates to a more powerful cleaning for soiled items, making it simple to take better care of clothing. The system also increases efficiency and helps to reduce noise and vibration. In addition, the machines are featured with germ killing technology like LG's exclusive Allergiene cycle, which removes 95 percent of common allergens such as dust mites and pet dander, from even the most delicate fabrics and is certified asthma & allergy friendly.
LG SteamWasher™ allows consumers to wash more clothes in fewer loads, and TrueBalance™ system helps to offset unbalanced loads in the washer drum and is designed to minimize overall washer vibration with a quieter operation. Available in White, Graphite Steel and new Chardonnay finishes, the machines are certain to hit the market in the second quarter of 2010.
Via: Prnewswire