When it comes to kids, mess is certain. However, the daunting task of keeping the kid's room organized and in order can be a reality. The KidKraft Limited Edition Toy Box can make your life easier by keeping your kid's room clutter-free. Now you can help your kids be organized and put their toys at one place. They will also enjoy this freedom of picking their favorite toys at ease and be ready for impromptu parties.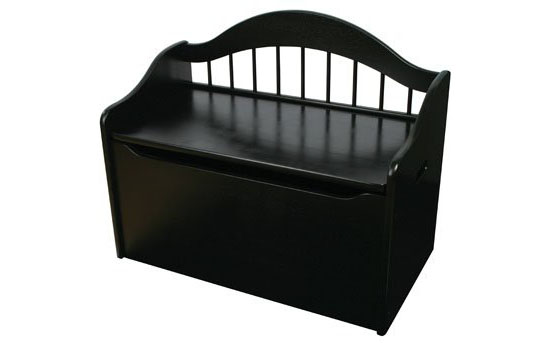 Being the center of attraction in your kid's room, this toy box can add to the elegant interiors of your child's room. It comes in attractive colors ranging from cherry to natural white to honey and many more to suit your taste and style. What's more, you can also convert this box into a modish and trendy looking bench or a mini sofa. The dimension of 33 x 18.5 x 28.9 inches assures you that it can be loaded with plethora of your kid's toys and yet be functional. This toy box can also work as a work table for your child to draw and color the chosen drawing books and more. A perfect choice for after school activities, this toy shelf can easily be converted into a book shelf.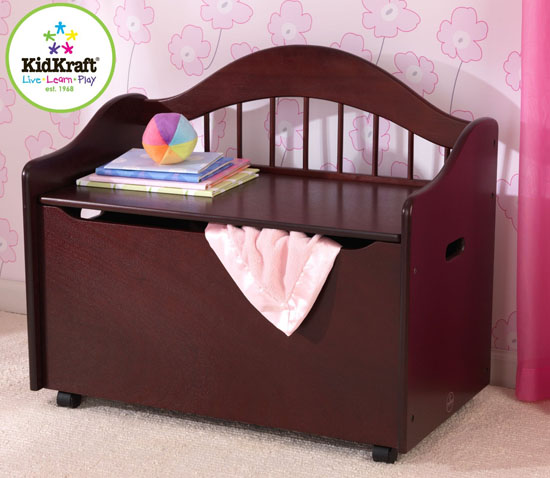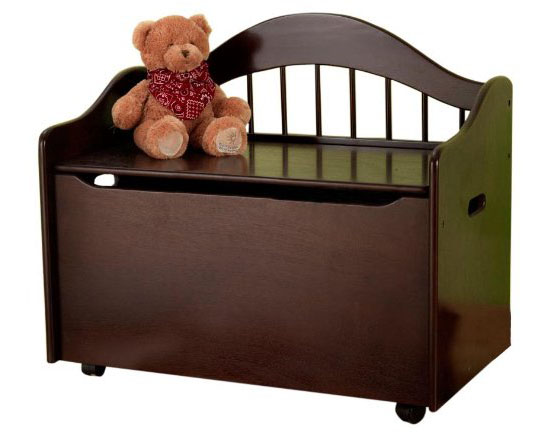 KidKraft's limited edition toy box serves as an educational toy as it helps the child to be organized and makes them responsible for their belongings. It has a flip flop lid along with a safety hinge to safeguard your child from any safety hazards. The sturdy box is made of engineered wood products and rubber wood . The box does not have sharp edges. The wheels at its base give you the flexibility to move it around in case you wish to change the décor of the room at any stage. It serves as a nice piece of furniture offering multiple benefits.
Via: homedosh