If you live in a big city, the simple pleasure of being able to wonder at the beauty of the night sky is not really something you get to enjoy every day. But designer Anna Farkas aims to remedy that problem with a simple solution that comes to us in the guise of a pendant lamp with a perforated shade that can project a starry night-like light on the ceiling. The lampshade is called 2500 Watt and can recreate the beauty of the night sky for the average city dweller.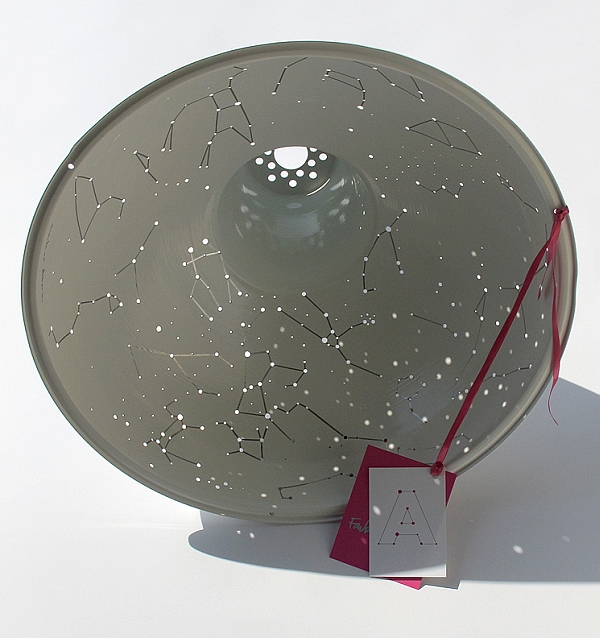 Unlike other projectors that provide the same effect, the constellation lampshade allows the viewer to view all the constellations and stars just at the exact location as they appear in the sky which makes it a great educational aide for kids as well. What makes the lampshade even more brilliant is the fact that the inner edge of the lampshade comes with a visual map of the night sky in which the designer has connected the dots of the constellations to make them easier to read for folks who aren't that well versed with astronomy.
Sadly, the one-off piece is just an exhibition piece and the designer hasn't so far exposed any intention of putting the wonderful lampshade into mass production. A few sites claim to be all set to retail a few limited edition pieces. Although, in case you just have to have the Constellation Lampshade, you too can draw inspiration from Anna's effort and fashion one for yourself out of a shade borrowed from a crummy old 60's style reading lamp and a printout of the location of constellations in the night sky.
Via: Gizmodo