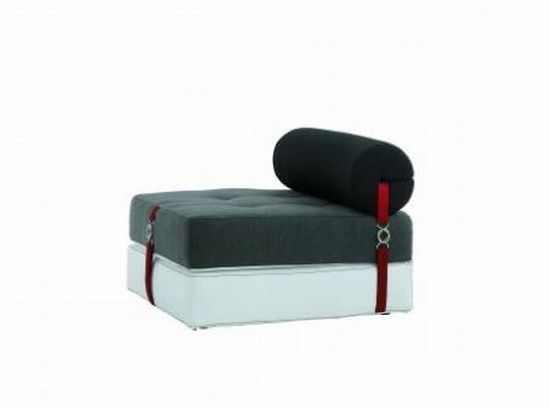 Designer: Paola Verzola.
Features: Lit Lea 2 is what we call sofa-cum-bed. An armchair normally, like the Transformers, it is capable of changing into a bed when times demand so. In small apartments the Lit Lea 2 seems a forced necessity, a beautiful one at that. It can come as a very handy seat in your kid's room and then when a guest shows up, boom, it changes into a bed accommodating one. And all that happens at a pop of its neat buckle. Lit Lea chair and bed has guts of expanded polystyrene and ita exterior is beautiful leatherette. And did I tell you that it can also perform the work of a comfy lounger?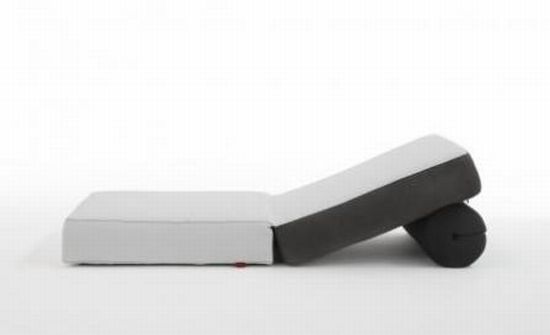 What's Working: Lit Lea 2 is handy and full of utility. That it is chic and compact does its prospects a lot of good.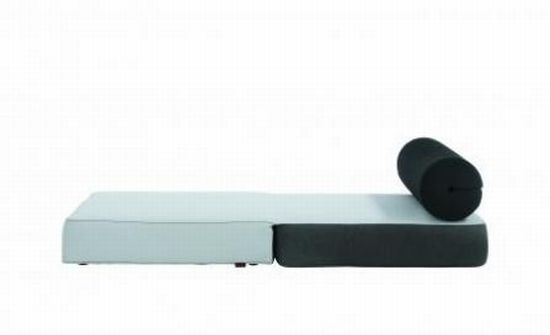 Price and Availability: Available in a myriad of colors, Lit Lea 2 is retailing on File dans ta chamber for a little fortune – €1990.00.
Via: Ohdeedoh