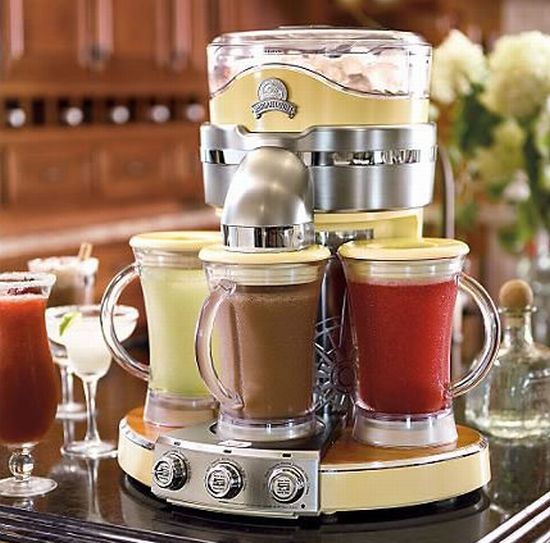 Features: What's a party without an adequate supply of good cocktails? The Tahiti Margaritavillie Frozen Drink Machine promises to make your party a success and your drinking life a glorious flight. Cocktail lovers get their due share in fantastic looking gadgets with this machine. Not only does Tahiti Margaritavillie look great but it delivers cocktails and mocktails that'll leave your taste buds tingling with frozen delight and your self coming back for more. Replete with three 24oz blending jars, the machine can cook up great frozen concoctions that can be mixed with alcohol. The device comes with its own rotating ice hopper, letting users add ice shavings into the jars. With six pre-programmed settings, it standardizes blending operations, guaranteeing pro-like blends.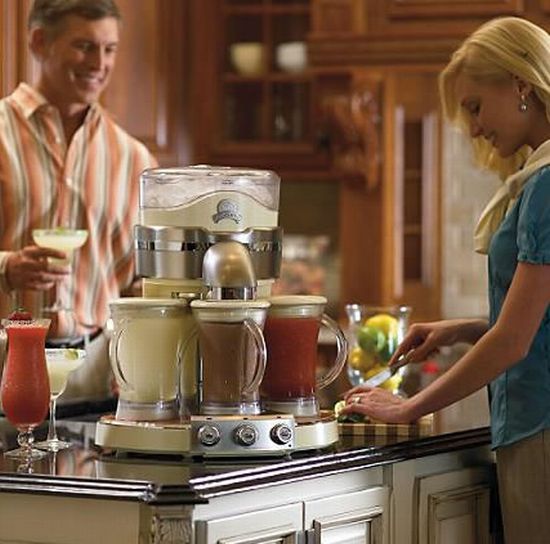 What's Working: Frankly anything that improves quality of booze is an automatic winner for me. And obviously blending is something that needs careful operations.
Price and Availability: The Tahiti Margaritavillie Frozen Drink Machine in on sale here for $600, and comes with a year's warranty. Pricey yes, but what's a little splash for a perfect party?
Via: Gizmodiva