When moving into a new home, kitchens and bathrooms tend to get complete makeovers. People happily spend considerable time and money on kitchen design, but bathrooms deserve equal attention. So how do you design the perfect bathroom for your home?
Map Your Space
You might have a warehouse-sized room or something more akin to a shoebox, so it's important to precisely map what you've got and then visualise your concept. If you don't like the current placing of sanitary ware, how difficult will it be to move them? One tip is to hang the toilet on the wall, as it makes the room look bigger and it's easier to keep that area clean.
Function VS Sanctuary
You probably spend quite a bit of time in the bathroom. You need it to deliver what it should, but you also want somewhere to relax. If you like to wallow in bubbles, then a decent sized tub is a priority, whereas if showers are your thing, you might want a wet room. If space is at a premium, then a shower over the bath could be the best choice. And if you and your partner tend to get ready at the same time, you may want to consider a double vanity unit.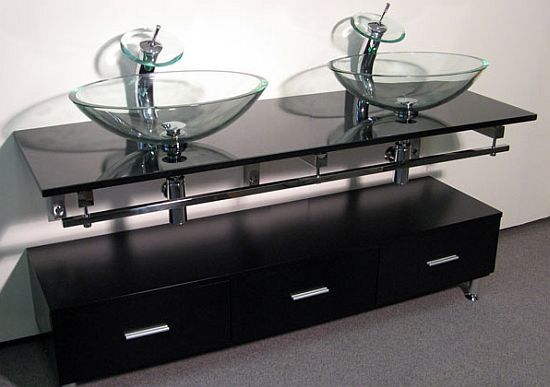 Colour Scheme
Choosing the hues for your room is never easy. Pale blue is a popular choice, having a nautical theme, however with fluorescent lighting, which also has a blue cast, you could end up looking like Frankenstein in the mirror. Common advice is to have light walls for smaller rooms, but be careful that you're not sacrificing warmth. Small bathrooms can be very welcoming in earthier tones. If you do opt for pastels, don't be afraid to add touches of bold colour elsewhere, such as towels, mirrors, candles, window dressings, etc.
Tiles
Tiles are the best bet for bathroom walls and floors but you need to consider the different types, and their pros and cons. Porcelain tiles clean easily but get slippery. Natural stone will have more grip, but the texture can harbour dirt, plus they'll need sealing regularly. Tile size is important too. Large tiles can dwarf a smaller bathroom but they use less grout, so are easier to clean.
Fixtures and Fittings
You can really make the bathroom your own with fixtures and fittings. If farmhouse cottage is your preferred look, then you could house the basin in a converted dressing table, but this will need more maintenance than a modern, laminated vanity unit. Storage is essential, so ensure you've included that by having a vanity unit or shelving. Fittings can be modern or vintage, in various finishes, but modern stainless steel or chrome will require far less polishing than old brass, so choose wisely.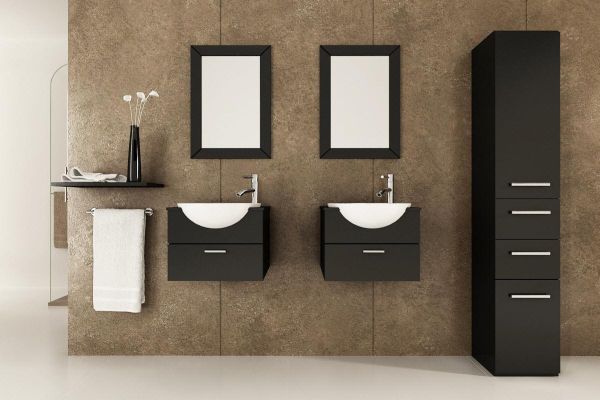 With a little careful thought and visualisation, everyone should be able to design a bathroom that is functional, stylish and a reflection of you.
Article Submitted By Community Writer.