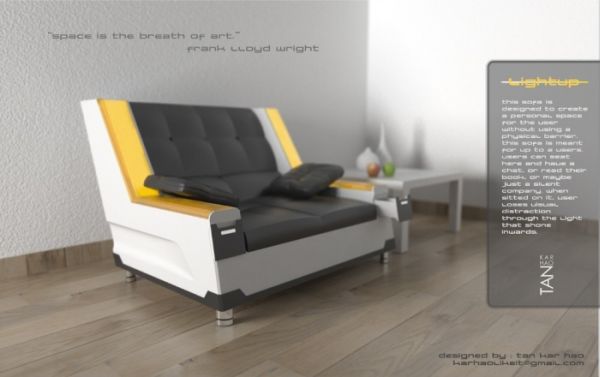 Personalized furniture has evolved over time to suit the changing tastes and lifestyles of the consumers. Many designers have created furniture that has been spoken about, loved, shared and sometimes even despised. Designer furniture has gained widespread acceptance. There are, however, some innovative designs which all of us would want to possess for its ingenuity and uniqueness. One among them is the Lightup-sofa.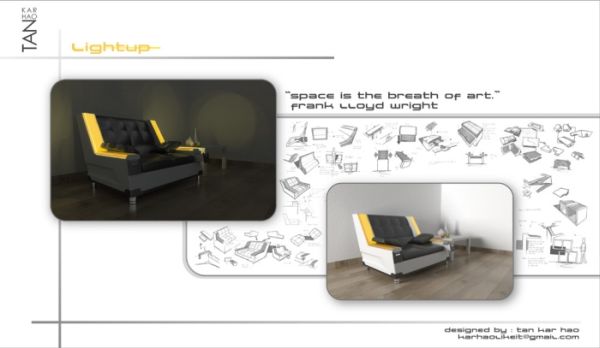 This unique sofa creates a personal space between the users and others by creating a light barrier around its surrounding. Its clear lines and cutting looks gives out a sense of sophistication. Solid chrome stands gives an air of quiet elegance to it. It has drawer lights that allow visibility for contents of the drawer even in the dark.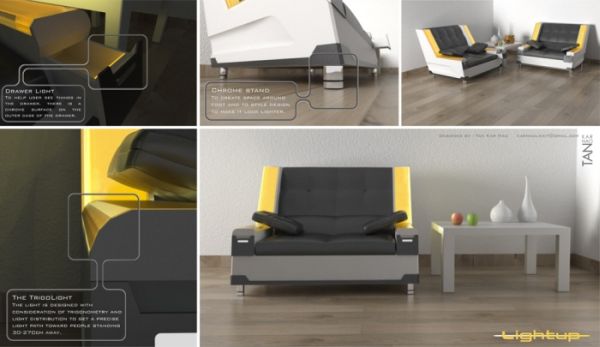 The precisely designed trigolights prevent any visual distraction for the user through the light that shines inwards. Apart from looks, it is comfortable to sit and recline. Its promising and innovative features make it one of the most modernized and different solution in the home furnishings segment.
Via: Coroflot