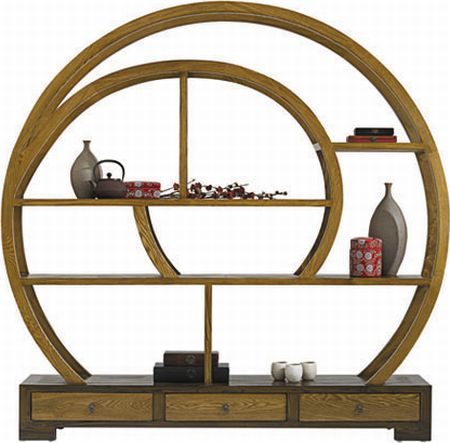 Bookcases are probably everyone's favorite, especially when it comes to decorating your interiors. Different designs add an unusual sparkle to the room's decor, making them all the more favorable and classy. Having said this, the designs may very much be unusual, but the glamour they add is completely unmatched. Here's a list of some really breathtaking bookcase concepts, which are definitely bound to make eyes turn and make some people jealous.
La Maison Coloniale wooden ellipse bookcase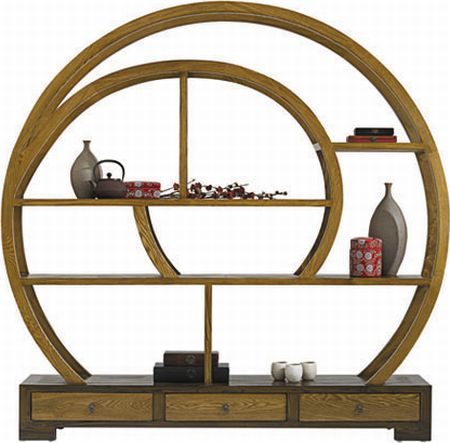 The La Maison Coloniale wooden ellipse bookcase is just what you would need to spruce your room. The ideal wooden veneer brings about a rough yet elegant charm to the surroundings, all thanks to the elm tree wooden finish and layers of wood veneer. The natural look of the bookcase and the interwoven shelves award the whole bookcase with a very pleasant outlook.
Igloo BookCase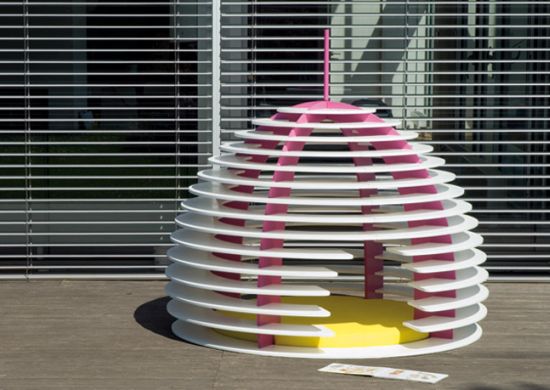 The Igloo BookCase lets you sit all ensconced, right like a king between your beloved books. Ideal for a kid's room, the book case is different when it comes to design and utility. The idea may be very unique and different, but it definitely borrows its concept from a real igloo. Built to provide extra comfort and an unusual decor to the room, the Igloo BookCase is something which will always add that extra bit of comfort you craved for, while reading your favorite novel!
Phi- bookcase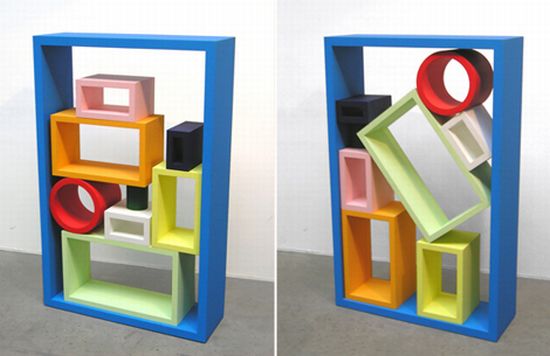 The Phi bookcase is yet another different way to look at things, especially when there is a paucity of space in your house. The bookcase may not be very big, but it definitely knows how to maximize the existing space, making the room look larger and lively. The Phi bookcase consists of a single frame and multiple mini boxes, which can be placed into various ways according to its utility. The benefit of this bookcase is that you will never get bored of the design, for you can change it whenever you desire.
Tree library bookcase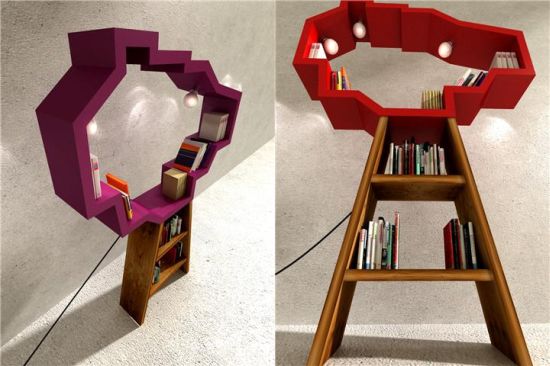 The Tree Bookcase is pretty aptly titled, given its informative shape and structure. Carved out in the shape of a tree, the bookcase works as a lamp as well. It has bulbs fitted in the top, letting you read the books in style. This full of space as you can place books in the upper as well as the lower parts of the bookcase. The Tree Bookcase is the perfect spark to your imaginative senses.
Parametric bookcase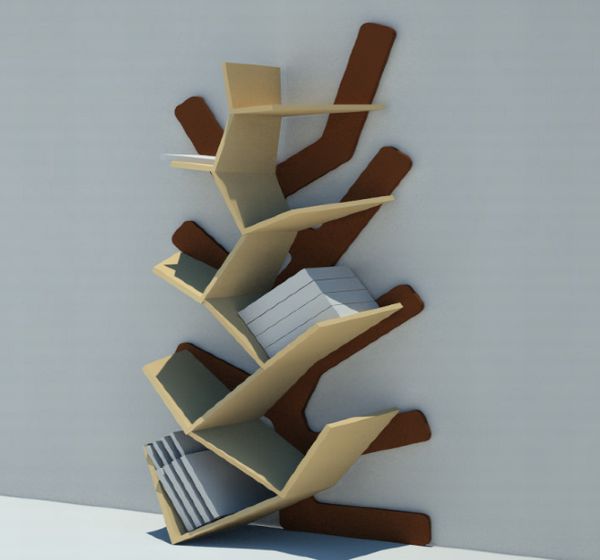 The Parametric bookcase encompasses a very quaint combination of brown and white wooden structure, making it a very delectable bookcase. The design and layout may not be what one can expect, but it is surely a fresh whiff of breeze, waiting to let you enjoy each and every moment of your wild experience with this strategic bookcase.
USA bookcase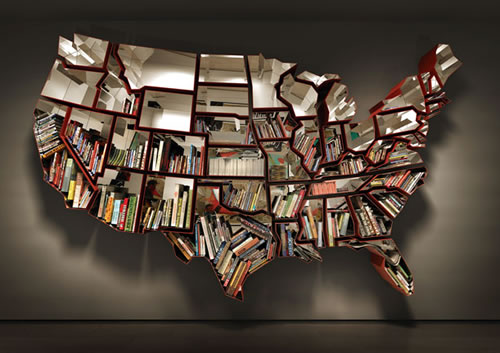 The bookcase by designer Ron Arad is tantalizingly different. It's an ideal way of showing your patriotism towards your country. Given the amount of space to hold books, the overall idea of converting the shape into USA's map was a very ingenious attempt at impressing everyone who is fond of reading.
The Staircase Bookcase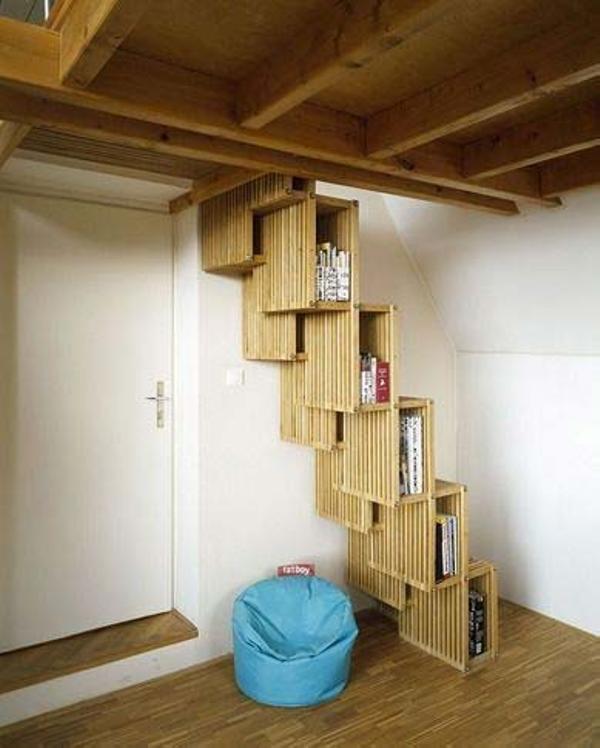 If space saving is really your mantra, then The Staircase bookcase is what will make this drive all the more effective for you. Convert your staircase into a great space saver, keeping all your books in one corner. This not only looks very good when it comes to aesthetics, but also looks elegant enough to have people drooling. It's simple to build and incorporates a neat bundle of ideas in its making.
Shipwood Dark by Fashion For Home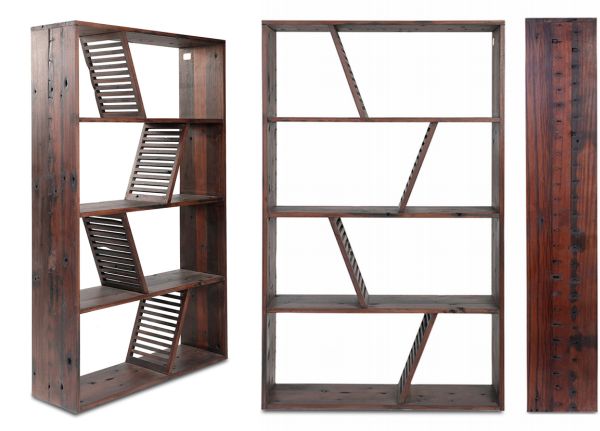 The backless Shipwood Dark by Fashion For Home bookcase is a flawless concept with a wondrous design. It's multiple shelves let you place your books as well other small artifacts right into its folds, keeping the design fresh and invigorating for years and years to come. This bookcase is a flawless way to present your personality, as the books on display charm the wits out of your home visitors.
Vintage Style Bookcase by Munkii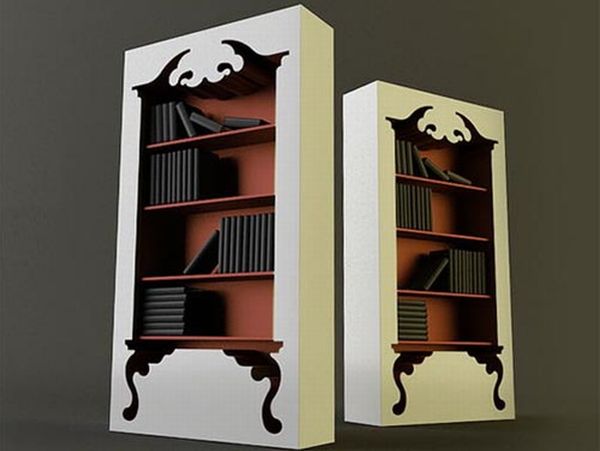 Enjoy the luscious royal touch, totally unmatched with any of the other available bookcases in the market. The design has been deeply etched into the wood's interiors, letting you nurse a secret desire of being a proud owner of the bookcase by Munkii that is inspired by the charm of vintage era. The deliciously flavored, creamy and chocolaty design imparts a traditional touch fused into a modern background that looks fabulous as your bookcase.
Ransa Sofa bookcase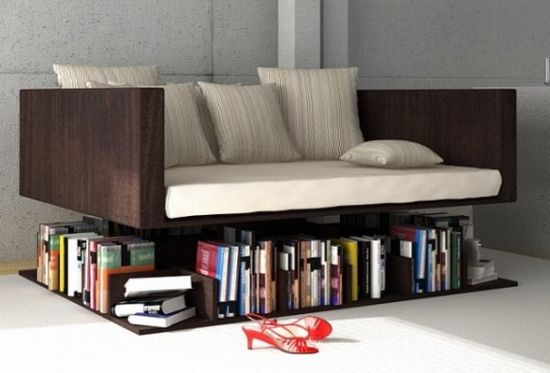 How does the concept of a levitating sofa sound to you? Appealing right, especially when it comes attached on top of a multi functional bookcase. The sofa has been secretly supported by the wooden bookcase, letting things be placed at a very convenient level. Pull out a book, rest your bum on the sofa as you enjoy your favorite read with a steaming mug of coffee in your hand.