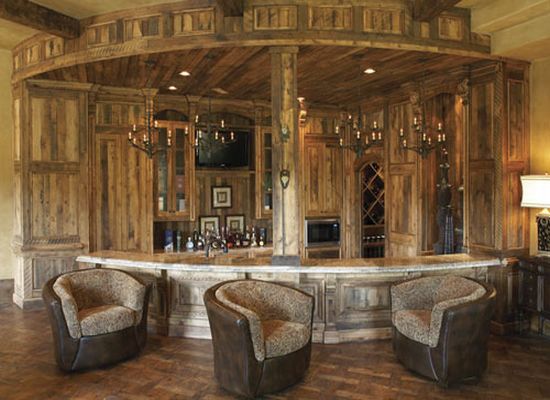 A perfect room that you might want to include in your house, for having owned it you might not have to step anywhere outside. This lower level bar area in Atlanta home integrates five Samsung flat-panel HDTV screens, you could invite over your entire neighborhood to be a part of your fun.With tables for a game of pool and cards, you can have a chance at billiards and cards right there.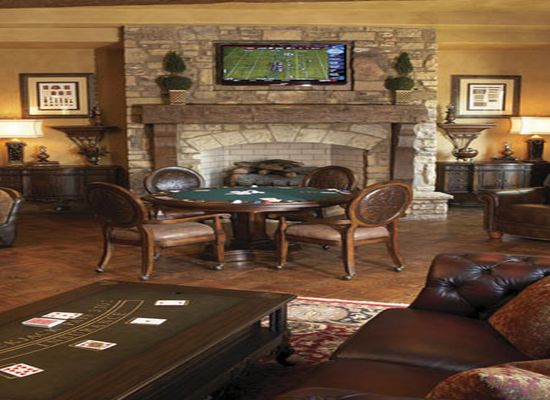 A/V integration system with Crestron technology is like cherry on the cake. Controls for lighting, temperature and security allow you to control every aspect of your fun room experience. All these features make for perfect digital interiors. You are even well equipped to watch your favorite programming on any of the screens with the help of cable, DVD, DVR media and Kaleidescape server, having the capacity to hold around 450 DVDs and 5,000 CDs. Makes for an ideal entertaining sports bar too, including swivel seats, rotating to view the entire room.
You want to play pool, a game of cards, watch the baseball game or just want to hit the bar to relax, catch up with friends, do not go outside, its all at your door step or should it be right under your doorstep.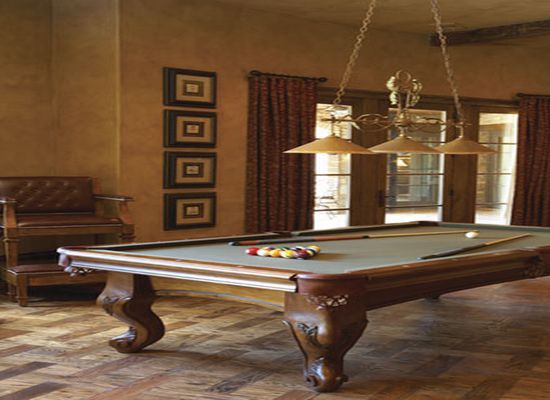 Via: Electronichouse