The Designer/Manufacturer: The ForDesert "Chaise Longue" is designed and manufactured by the industrial designer Luca Gnizio.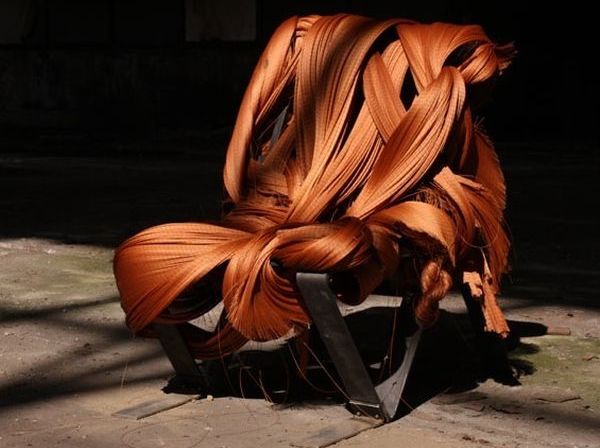 Overview
ForDesert Chaise Longue is fully made of recycled materials recovered as leftovers from construction sites. The Milanese industrial designer crafted such a furniture that drew usefulness from unused or thrown objects post-consumption. This furniture is a result of his creative designing in which the designer sends educational message to the society by developing Eco-friendly product. Luca tries to resemble the face of durability through his creation wherein the chair is symbolized for the rough survival of life in tough regions of desert.
What's unique
This beautiful invention is made from recycled materials that were salvaged from work-sites. The seat is made with fine strips of metal plates recovered from the building site and nylon tire cord fabrics that were salvaged from tire manufacturers. He has also used some of the steel spring catches. Thus, making it completely unique in its manufacturing process where the designer discovers unusual challenges in its form, appearance and color.
High points

Made with salvaged materials, the chair resembles durability and perfect example of fine arts. ForDesert is basically designed for defining the use of post-consumption materials in a sculptural way. What is your take on this amazing art? For a closer look, jump to the gallery for more pics.