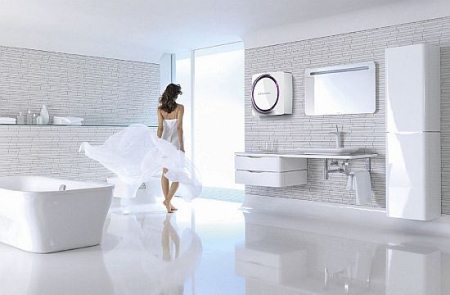 We all command luxury in our lives. Sometimes by decorating our abodes, we relive our memories tastefully. However, it is very necessary to decorate our bathrooms tastefully too. This is one reason why it is necessary to be the perfect judge for your interiors. A bathroom is probably the only area where you relax as you rejuvenate, getting ready for the day's endeavors. Hence, decorate tastefully, and enjoy every moment spent in this heavenly space.
Luxury bathroom interior designs by Axor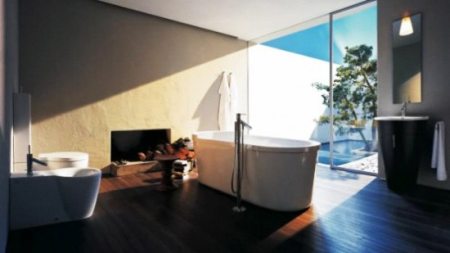 Recreate the harmonious environment complete with some much needed peace and quiet right inside your bathroom. The luxurious design by Axor will leave you wanting more. The aesthetics have been made in such a way, ensuring you would never want to step out of the bathtub. At the end of the day, when you come back home from a hectic day, all you need to do is relax with some peace around. Axor has ensured that they give you exactly what you need.
Contemporary luxury bathroom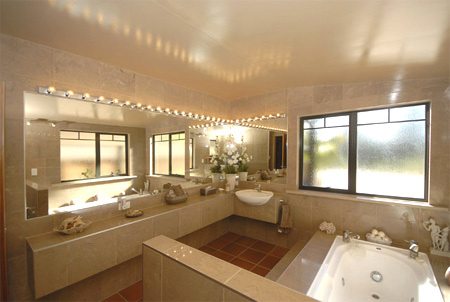 Bring the charm of modern times inside your bathroom as you drape it in a contemporary aura. The designs come smothered with a lot of practicality with neat cuts and shapes. Choose from various kinds of accessories like tiles, which will style bathroom in an enticing way and vitalize the space in no time. Redefine luxury in a contemporary bathroom with unending options and make the space as attractive as any other part of your room.
Shine luxury bathroom by Electrolux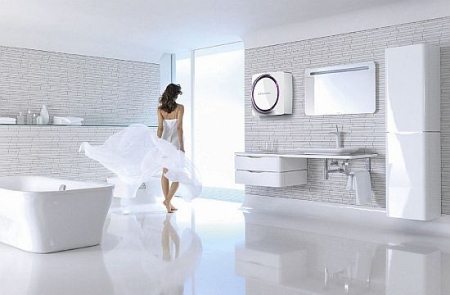 Bathe your bathroom in a serene white outlook with the shiny, luxury design by Electrolux. Integrating a neat look within its folds, the white glossy finish of the whole decor will leave you stupefied. The underlying white finish will add a bit of sparkle to your otherwise boring surroundings. Add the delicate balance between your furniture and the floors with different shine luxury bathroom designs by Electrolux.
Collezione 1941 classic luxury bathroom by Savio Firmino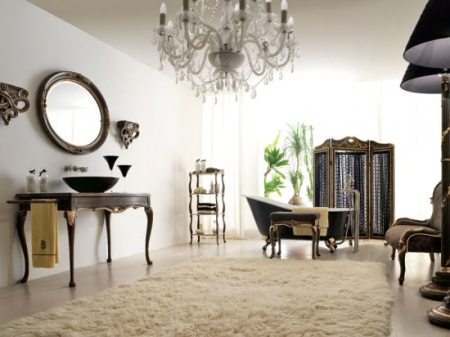 Enjoy the neoclassic design right within your abode. The modernistic design by designer Savio Firmino incorporates within beautiful gold and silver leaflets, engravings and happening designs. Feel the suave touch of luxury as it rejuvenates the whole surrounding, adding a delicate charm to the environment. Deck it up with some luxurious handmade mirrors and chandeliers and you'd have a winner on your hands.
Véolia an avant garde green bathroom by Kevin Meziere and Nicolas Perrier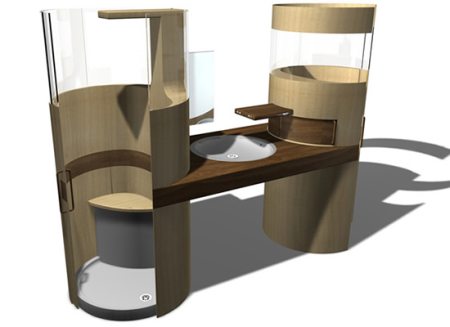 The avant garde green bathroom design is specially built for working people who often tend to fight over who shall use the bathroom first. The different design by designers Kevin Meziere and Nicolas Perrier has made sure that the bathroom can be used by more than one person at a time. The basin is ensconced between two wooden pillars. One of the wooden pillars lets you have your bath in luxury, while the other pillar houses the flush and commode. Ideal for all squabbling couples.
SensaMare complete bathroom CT by Hoesch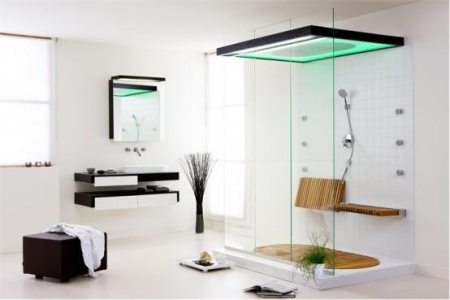 A bathroom is probably the only place which refreshes you in every possible way. Let go of all your past day worries as you prepare for the oncoming day. Relax and relieve yourself of all possible stress in this destressing design. The wondrous designing pattern of the SensaMare bathroom is the idea you need to incorporate in your bathroom. Under this, you can find some whirlpool bathing shower designs, a comfortable spacious shower cabin and many more. The accessories have been added to add a subtle level of relaxation to your otherwise hectic life.
Luxurious bathroom design from Schmidt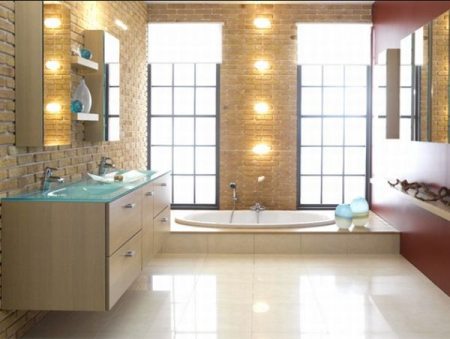 It would be so great to be case wrapped in the ultimate luxury, complete with designer furniture to give you company. The ornate wooden designs, furniture accessories and the rich decor will make it all the more worthwhile for your consideration. The bathroom design from Schmidt catches your attention, leaving you in a state of daze. The combination of pure aesthetics and style is enough to leave everyone baffled.
Modern luxury bathroom design Onda by Duebi Italia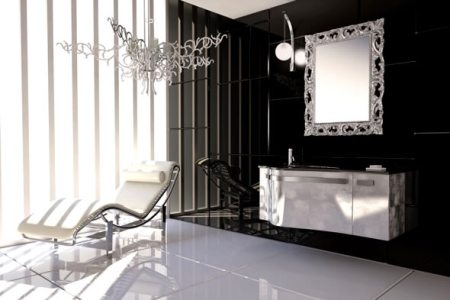 The designs by Duebi Italia spell richness and luxury with every inch of the elegant arrangements. The bold fusion of black and white coupled with large spacious furniture and charming furniture makes it all the more different and happening. The modernistic approach of the bathroom interiors will leave you in no doubt about your worth. Don't be surprised if your guests don't stop praising about the lavish decorations inside your bathroom.
Luxury bathroom designs from Neutra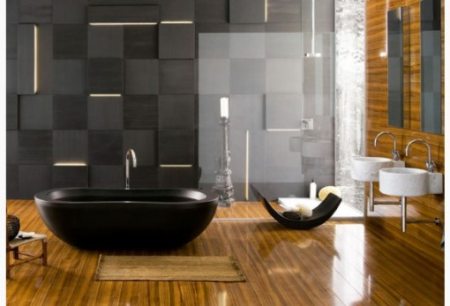 The earthy look of the bathroom decor is very soothing in itself. Giving an exotic feeling to the bathroom surroundings, the design by Neutra is the perfect combination between rusty and luxury. Immerse yourself in the stone basin type tub or rest your tired back on the wooden chair, everything will be there to give you the ultimate comfort. After all, nature has its own way to provide you minimalistic comfort.
Tusk spa luxury bathroom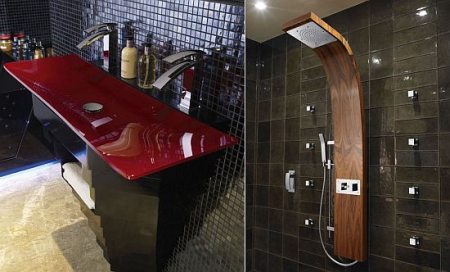 If you have money to flaunt and the will to spend it on luxurious bathroom accessories, then Tusk International is the company to approach. Their classy range of accessories, ranging from colorful Japanese basins to wooden showers command respect. Dressed in a sense to kill, the accessories are pieces of sheer beauty wrapped within themselves.