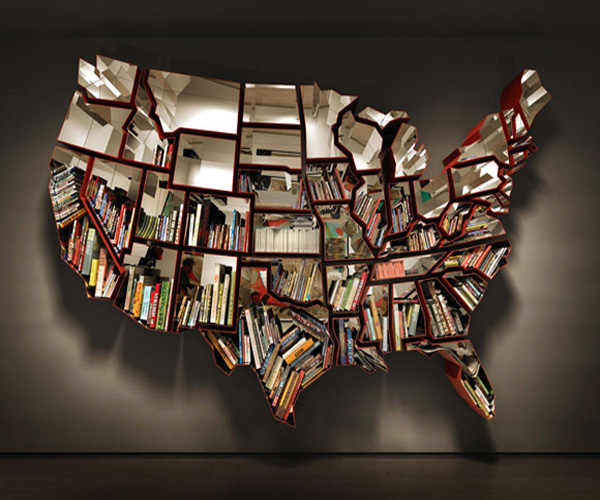 Opting for stylish shelves to match your contemporary home décor is a decor rule many people overlook. Beautiful wall shelves add aesthetic appeal to your living space. The functional aspect of these shelves is also similar to any conventional shelf. Hence, with these modern shelves you can stack your things in the most fashionable way. Compiled here are some sophisticated shelves that will add a touch of glamour to your walls.
Wall shelf by Maria Yasko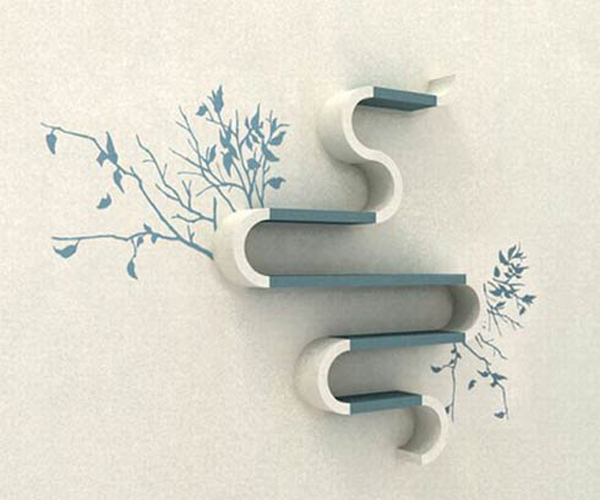 This wall mounting shelf resembles a wonderful wall hanging. Russian designer Maria Yasko probably thought beyond the need of staking in things. She tried to make her creation look ornate. Hence, she developed this impressive wall art. This shelf is in the form of a smooth and curved structure. It spreads asymmetrically and horizontally across the wall. She has preferred to give the shelf a two-tone contrasting color and feels that such an attempt will make the shelf stand out.
Tarcisio Colzani Toboga wall shelf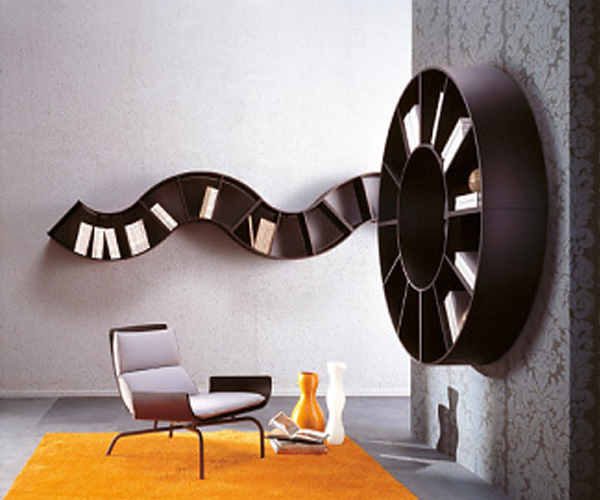 At a quick glance, you will really find it difficult to understand whether this is a shelf or a wall mounted art work. We must thank the designer, T. Colzani who has conceived the idea of such a wonderful book shelf. An equal credit goes to the manufacturer Porada Arredi, who has made the bizarre dream of the designer come true. This single unit bookshelf is made from oak plywood to ensure durability to this structural wonder. The designer has created an array of models of this bookshelf. They range from spherical ones to single line wave structure. Hence, choose the one you like best.
T.Shelf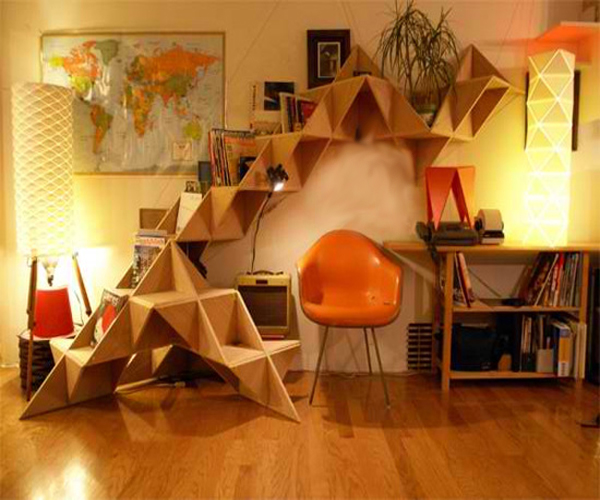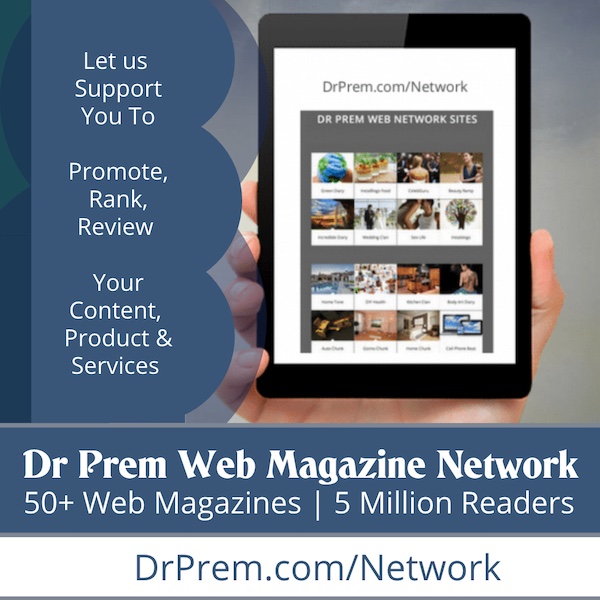 T.Shelf is remarkable for its multifunctional properties. You can set this up with your existing furniture to give them a quick makeover. You can even mount the same on the wall as a standalone book shelf. The most appealing part of this book shelf lies in its origami inspired shape. It emphasizes on the exemption of screws, nuts and bolts for its structural assembly. The easy-to-assemble design is based upon inset sockets and channels. Further, the cables and zip ties make it easily mountable or installable. Therefore, T.Shelf saves space too.
Foscarini yet wall light shelf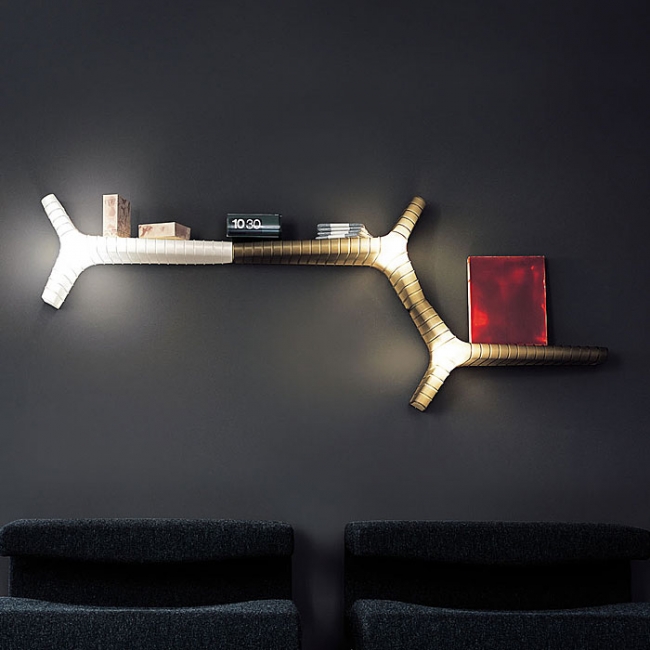 This illuminating shelf has a peculiar "Y" shape, which adds a dimension to its visual appeal. The artistically designed shelf basically camouflages a fluorescent lamp underneath its surface. It is easy to mount on the wall due to the inbuilt wall fitting clamps. Further, the polycarbonate surface of the shelf allows partial illumination. This creates a dramatic ambiance all around whenever the lamp is switched on. The slim design suits perfectly with the interiors of a contemporary home.
Taymor decorative wall shelf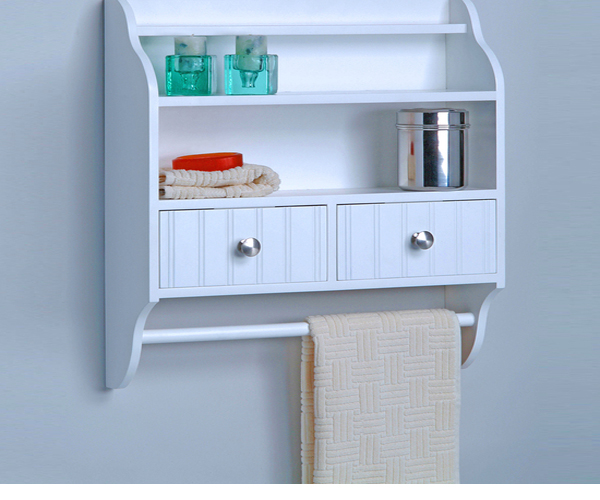 This wall shelf is remarkable for its rustic looks. The MDF material ensures that it will be extremely durable for everyday wear and tear. The numbers of shelves present in the composite unit are of different sizes. This helps you to stack an assortment of things. The built in towel bar makes it a utility product for the toilet. Further, the all-white look suits every interior. It is already assembled. So, you just need to bring it home and mount it on the wall.
Artistic wall shelving by Fluid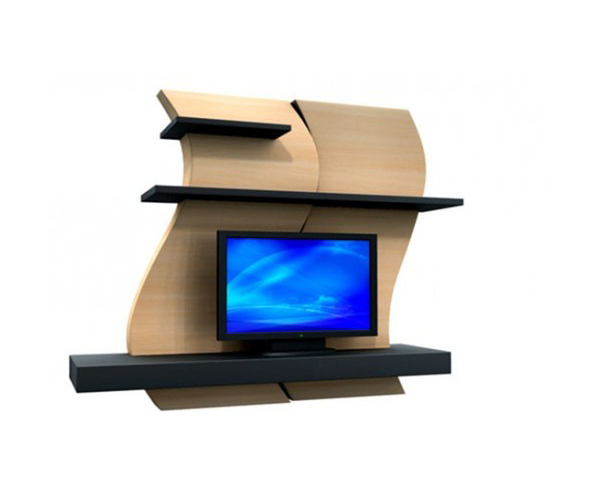 True to its name, this state-of-art shelf is a product of Fluid. The asymmetric look, curved features and the combination of natural wood and black tone make it an interesting product you will really love to own. The designers say that sculpture and art had been the fundamental influences behind the designing of this wall shelf.
Decorative wooden wall shelving decorations design Francesco Passaniti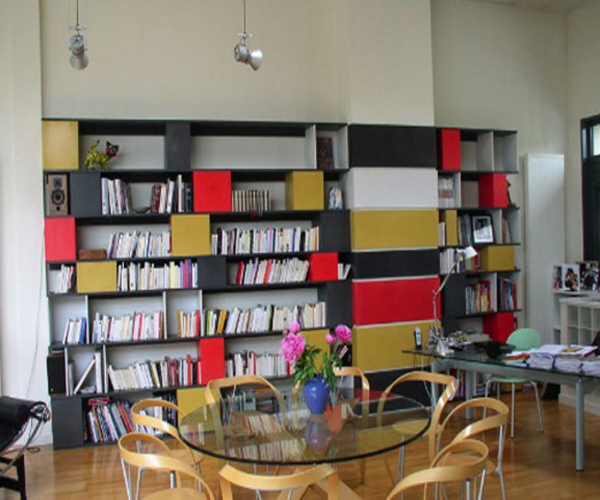 If wood had always been your fascination, then we have a suggestion for you. Take a look at this wooden wall shelf. The wooden base material and the juxtaposition of bright tones like ocher yellow, red and white give a touch of retro appeal to your home décor. The colored blocks act as separators in between the shelves. The makers of the product have preferred to keep the book shelf simple so that the functional part is more prevalent. So, simple horizontal lines dominate the same. This wall mounting shelf covers almost your entire wall. So, you have the opportunity of staking in more books in one single unit.
Angle nesting shelves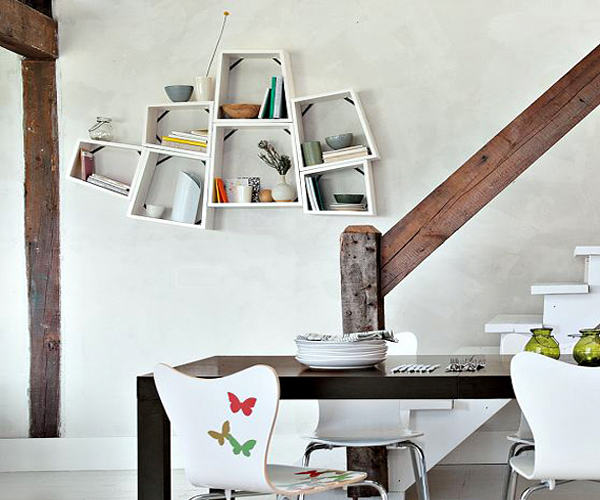 This is probably the freakiest of the modern wall mounting shelves. You can call it organized chaos. Actually, the principle of nestling together a number of squares and rectangles into a composite structure is very common. But what will amuse you is the fashion in which it has been done to impart a highly unorganized appeal. The open shelving option of this wall mounting rack is made for those who have love for the extraordinary. You must grab your piece if you belong to that segment.
Classic wall shelf in decorative wind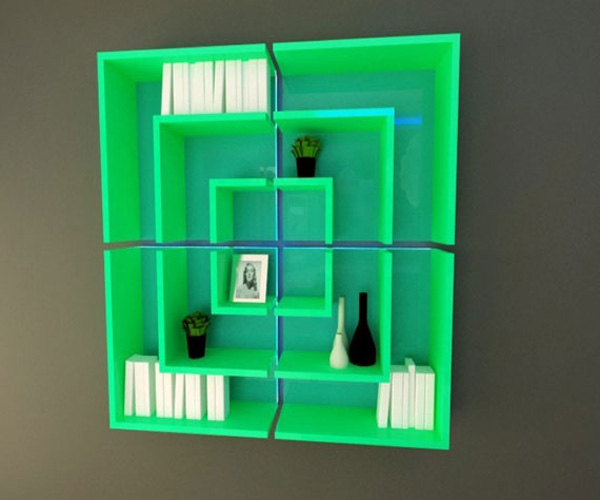 The designers of this wall shelf probably felt that a room could look even more spacious and alive if wall shelves resemble windows. Thus, Decorative Wind emerged. The basic elements that make the wall shelf astounding are the colorful illuminations, wooden detailing and fusion of British and oriental styles. The glass reflection at the background adds the much sought after modernistic appeal to its aesthetic quality. The designers have emphasized on the simplicity of the structure. But the way they have mounted square patterns one over the other is really impressive. It adds depth to the design and makes the shelf functionally more spacious.
United States wall shelf by Ron Arad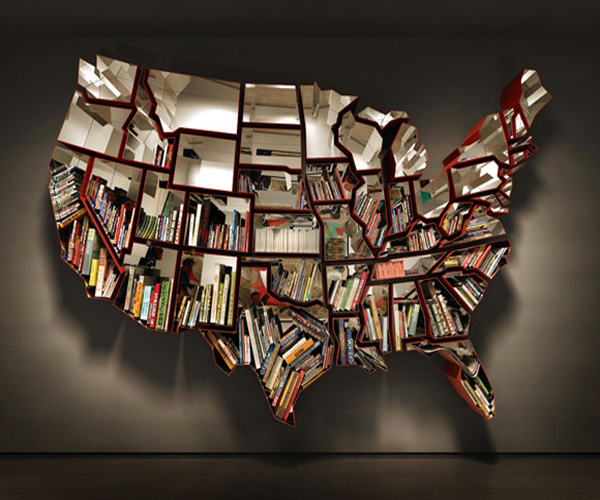 This innovative bookshelf of Ron Arad is sure to arouse patriotism in you if you are a true American. If this statement makes you dazed then we suggest you to have a look at it. The outline of this wall mounting wonder features the map of United States. The mirror polished appeal and stainless steel framework makes it a live piece of art. The nesting of numerous units inside the shelf accommodates hundreds of books. So, both aesthetically and functionally, it is a product worth owning.