For people who either are expecting a child or already have two children with different genders, designing and decoration their kids' room is not an easy job. While pink and blue are two of the most obvious choices to decorate a girl or boy's room, but these are extremely boring and monotonous. Therefore, to help you create a fabulous gender-neutral room décor, here we are with some extremely useful expert tips. Read on to explore various ways to design a perfect room for both girls and boys.
Begin with the color scheme: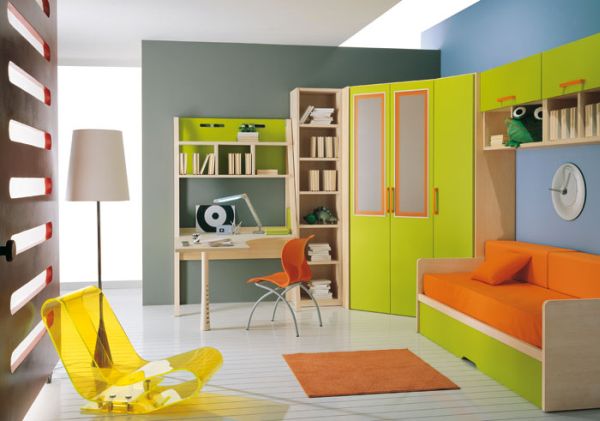 The first step in designing the kids' room should essentially begin with by deciding a suitable color scheme for the room. The colors of the room should be a part of the rest of your house to give it a connected feel whereas the colors selected should be suitable for both boys and girls. You can alternatively begin with an accessory or furniture to be placed inside the room and then continue decorating the space around the same. Either way you will have a great backdrop for both the genders.
Go neutral: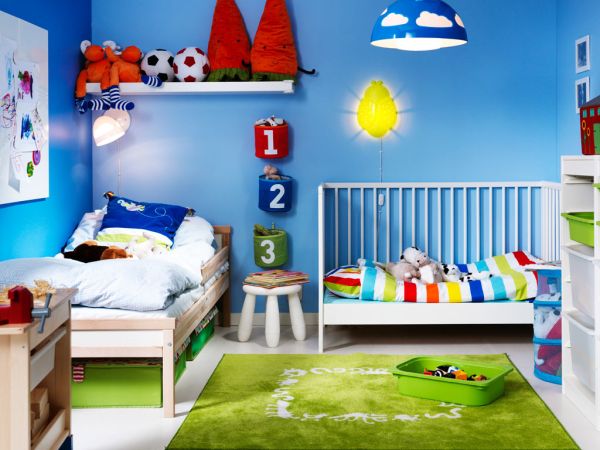 Neutral colors and shades for walls of a kid's room are generally preferred since they act as an excellent background against almost all the types of colored accessories inside the room. Such neutral walls are extremely beneficial in log run since they look even more attractive with the various items introduced inside the room, as the child grows older. Neutral shades like navy, gray and green are mostly suggested to be used for a kid's room while creams, ivory, oatmeal and whites are preferred for gender-neutral nurseries. However, combining various textures like draperies, toys and room lighting is equally important for a successful room decoration you can then add suitable colors once the child is born. You can even add various shapes and patterns to make the room appear even more appealing.
Play with colors: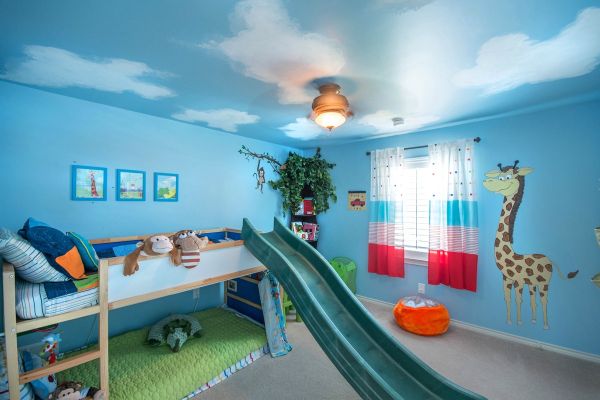 Although neutral shades are perfect for a gender neutral room there are still colors that can beauty and still look perfect for both boys a girls. There are various ways to add style and fun to a room such as –
Combining various colors and patterns
Creating a bold yet distinct style statement that clearly separates the girl and the boy zones of a room and
Giving a personalized feel and touch to the décor.
Some of the colors that look best are lemon yellow, lime green and orange. These colors spread a vibe of energy and happiness in a gender-neutral room.
Use colorful headboards: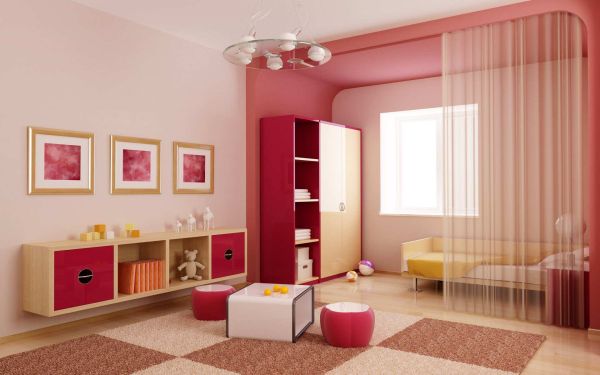 Why underestimate a headboard while decorating your kids' room? Go bold and choose bright and attractive colors and patterns for the kid's headboard. You can cover the headboards in eye catching floral patterns or can even paint them for an affordable room décor. For nurseries, you can even opt for colorful fabrics for the child's crib. This will help you brighten up the child's room and mood too.
Use matching beds and complementary colors: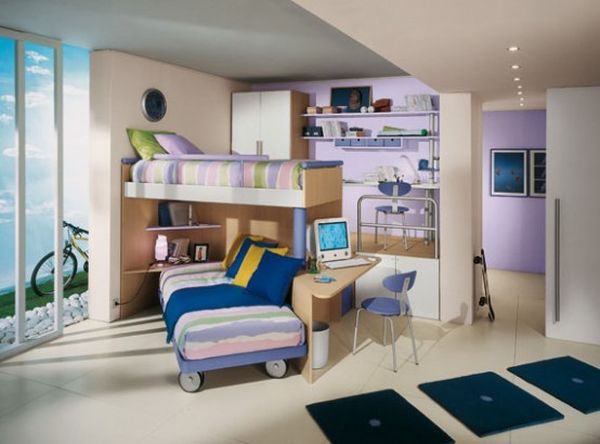 Another awesome idea to design a shared bedroom is to use matching beds for both the kids and colors that enhance their personalities and each other as well. The wall behind each bed can be decorated with initials bearing the child's name or with a vintage decor item that best suits their distinct personalities.
Split the space smartly: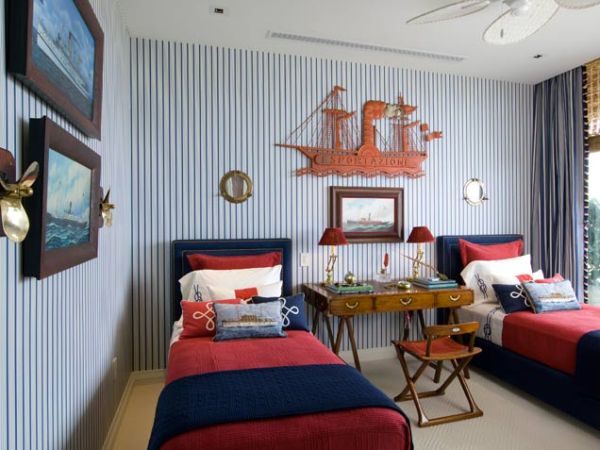 Last but not the least you can separate the two areas with a wall partition or a curtain and design each area according to the gender by using various colors and accessories, thus giving each child a space of their own.
Summary:
All these designing tips and ideas will surely help you to create the most attractive and loved place for both your girl and boy and to express your limitless love for both of them.