The best thing about fireplace is that they create a feeling of warmth, comfort, love and romance inside a house. There could be nothing better than to bask yourself in the warmth of a fireplace with the love of your life on a cold winter day or night. Often these gorgeous structures remain idle for long these days. However, with a bit of creativity, you can convert these fireplaces into beautiful décor items. Read on to find ways to add glamour and style to your non-working fireplace.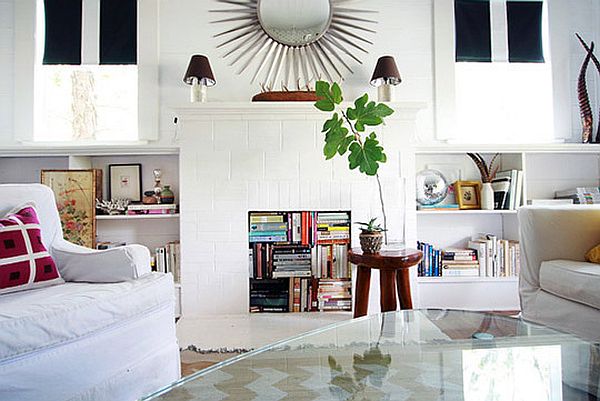 Whimsical Display:
You can use the place above your fireplace as a perfect display to reveal beautifully arranged wine bottles, frames and art pieces.
Bookcase Fireplace:
A non-working fireplace can be used as a beautiful kid's bookstore just by fitting it with a couple of shelves. Arrange the books either vertically or horizontally and see the difference for yourself.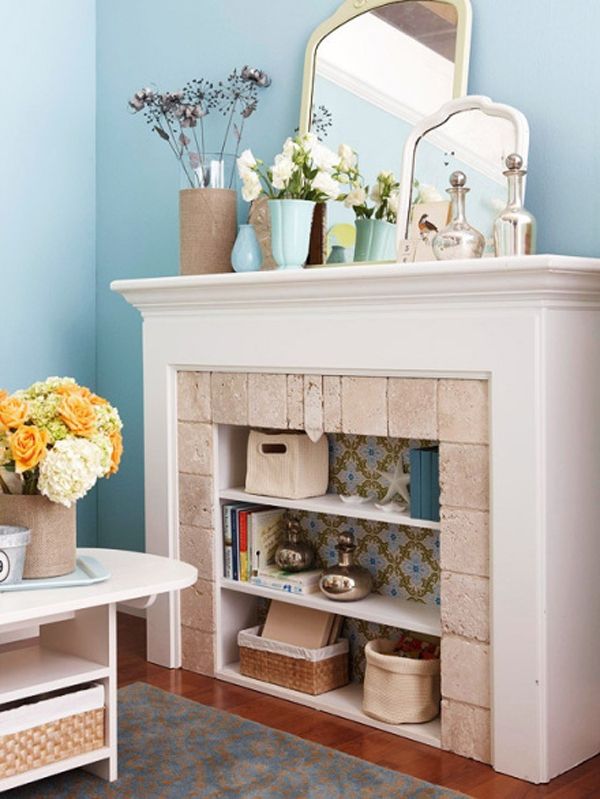 Storage Space:
By adding shelves inside a fireplace, you can convert it into an excellent storage space that would add fun and excitement to your interior decoration. In addition, this will be best for small apartments where you have limited storage space.
Flowers to add Beauty:
A bunch of fresh flowers placed in a vase will bring nature inside your home, making it vibrant and pleasant. Flowers inside the not-in-use fireplace are a unique way to add color and the feel of the season inside homes.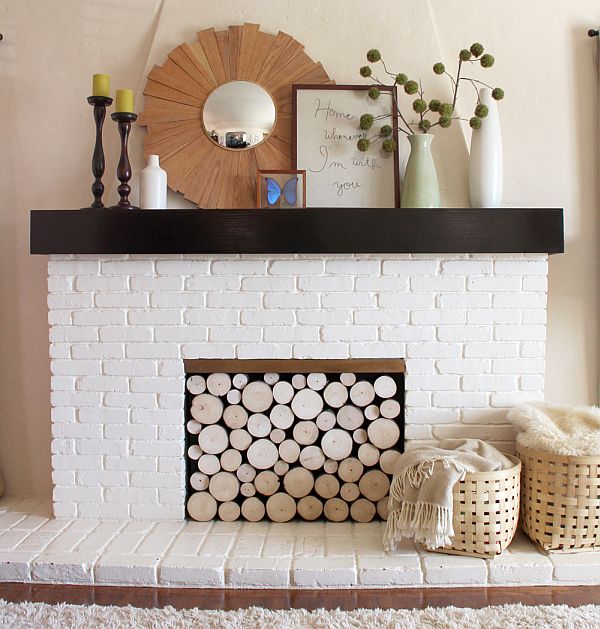 Logs in Fireplace:
Log-filled fireplaces are soothing, warm and inviting so much so that you will be completely enchanted to have one in your home. Such a fireplace, even without burning will provide you a sense of warmth and coziness. You can store logs of all shapes and sizes, as they have a peculiar pattern and texture. This will suit to the decor of all homes from modern to rustic.
Share your collectibles:
An empty fireplace is one of the best places to display your collections. However, these items should not be too tiny or delicate. This is because empty fireplaces are likely to get dusty and hence, cleaning becomes easier with large objects.
Create the Personnel Gallery:
Fireplace tops are an elegant and attractive place to display your artwork. When framed and placed together, these art pieces appear eye catching and highly sophisticated, creating a brilliant focal point in the room.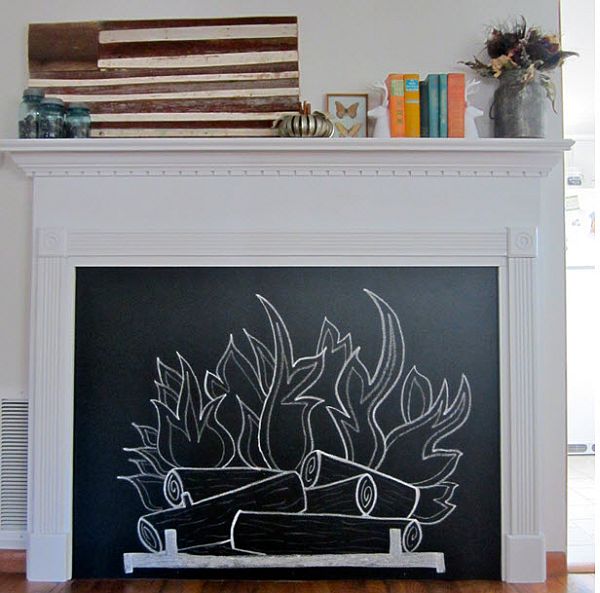 Fireplace chalkboard:
If you want to add creativity to your fireplace, here we have a solution. Paint your empty fireplace with black or green chalkboard paint and here you are with a corner to boast your child's art or even for you to write some beautiful thoughts.
Create pillar candles:
You can be revamp and rejuvenate empty fireplaces by decorating them with pillar candles. The pillar candles will spruce up your fireplace and add a new life to it.
Create a wallpaper hack:
Choose similar wallpaper for your empty fireplace as that of your walls and see it work wonders to upgrade your interior decoration instantly.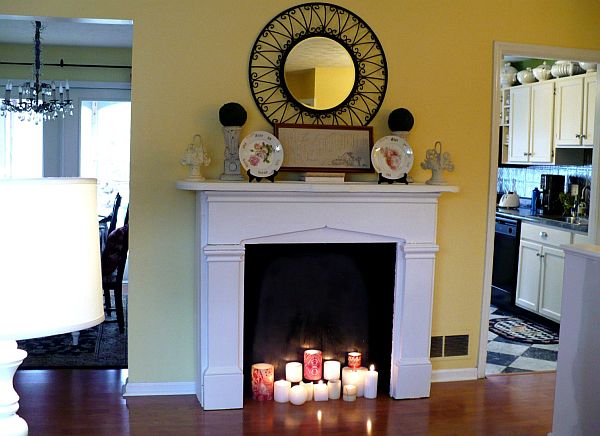 Fake fireplace:
An artificial custom work of art will provide a real fire like appeal to your fireplace, drawing your visitor's attention towards it.
Contemporary Kid's room:
If you want to surprise your kids this year, add a few interesting toys to the fireplace inside their room and cover the walls and the fireplace both in some real tangy colors. Once you complete the room décor, you will feel happy to see the smile on your child's face.
Summary:
From vine decoration to pillar candles to artificial fire, all these decoration ideas will help you to transform your empty fireplace into an unforgettable memorabilia and make you fall in love with the non-working fireplace all over again.