The monochrome home décor look is making a comeback and how! Many homeowners are opting to add the quintessential monochrome look to their home décor owing to the elegance and sophistication it lends to the space. If you are interesting in finding out how to decorate your home with this look, take a look at some easy to follow pointers below.
Choose the Colors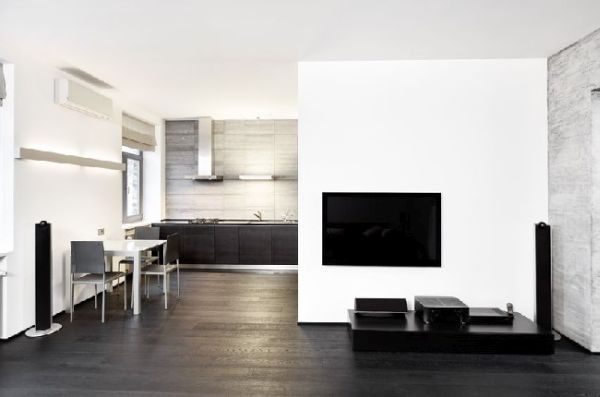 Black and white remain favorites for the monochrome look, offering a perfect balance between dark and bright for any space. The black and white combo also offers a timeless look to your room. However, choosing black does not mean your style choices need to be limited. There are countless ways in which you can rock the black and white monochrome look by adopting different styles relating to the color combination, including choosing wild animal prints or a simple minimalist chic look.
Play with Patterns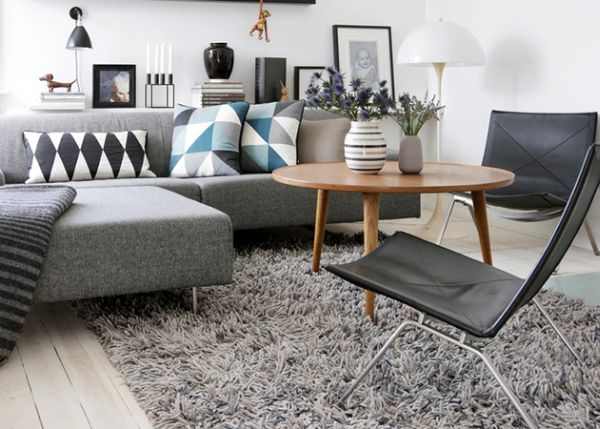 Solid black and white colors may make the space look boring and bland. In addition to introducing a few colorful accents, you can vary the way in which you use the black and white colors in the room. For instance, instead of solid black and white, go for stripes, polka dots, arrows and even a combination of these to create interesting visuals in the décor. However, ensure that you use these patterns sparingly in order to avoid them becoming too chaotic.
Introduce Accents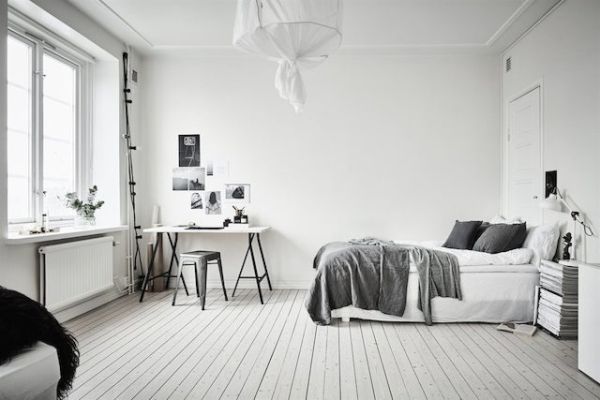 A room decorated in black and white can turn out to be a bit too boring at times. In order to create a visual point of interest in the space, consider adding an accent tone to elevate the look. Orange, grey, blue and yellow hues work well with black and white spaces. Introducing a few elements with these colors into the space can cheer it up a bit.
For instance, choosing to add a few yellow colored cushions in a predominantly black and white room can add definition to the space. Of course, you need to ensure that you don't use too many accents that they end up taking away the impact of the monochromatic space.
Use Wall paper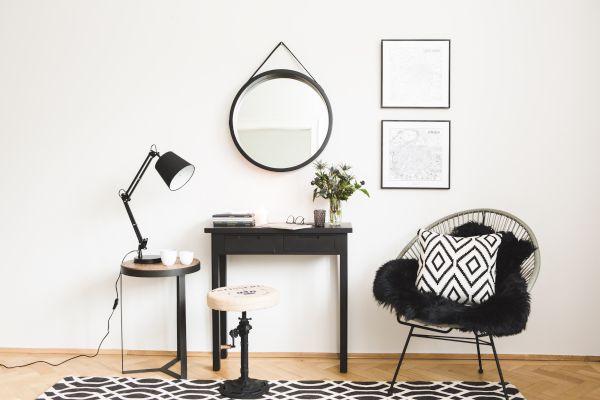 Rather than painting the entire room white or black, consider using a cheaper alternative in the form of wallpaper. Black and white themed wallpapers are aplenty in the market and can make the walls in your room look absolutely smashing. While geometric prints are a hot favorite this season, you can choose to go through a couple of prints and patterns before choosing the one that best suits your room and its central theme.
Introduce Patterned Fabrics into the look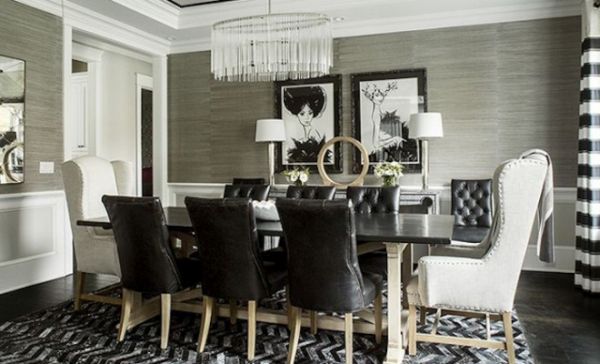 Another way to add a monochromatic look to a room is to use the colors in patterned fabrics. For instance, you can choose to drape an elegant black and white tablecloth over the dining table. The chairs can also be upholstered in black and white striped fabrics. Complement this look with black or white ceiling lights (depending on the dominant color on the table) to balance the look nicely.
Introduce subtle Black Accents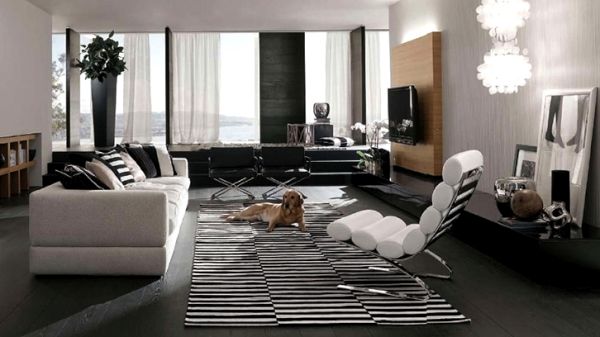 Maybe you are not fond of using the black and white monochrome look throughout the room. If this is the case, then you can choose to add subtle hints of the look in an already decorated room. For instance, an armchair covered in luscious black and white velvet can turn out to be a focal point of interest in a room.
The monochrome décor look is making a big comeback in homes worldwide. There are several ways in which you can adopt the monochrome look in your home. By the correct use of look, you can make your home's décor stand out stunningly.