After painting and furnishing your home the next thing that might be bothering you is how to make your rooms stand apart from those of your neighbor's home. We all want to decorate our home in a way that speaks about our taste but without overstepping our budget.
For this, you should use some décor items that enhance the beauty of a living space without costing a lot. Vases are being used in modern homes for adding freshness and increasing the style quotient. As vases are available in different shapes, sizes and materials, you can make an extraordinary décor statement by using them.
Why use a vase instead of glass jars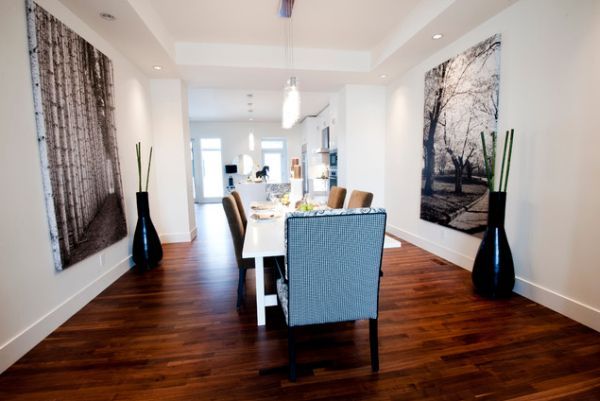 Many vases are made of glass but not all. Glass jars do not look as stylish as well made vases. A vase has several parts starting from a base or foot and sleek or voluminous body to curvy shoulders, elongated or short neck and an opening on the top known as the vase lip. These days different types of materials such as stone, wood, bamboo, mud and ceramic are being used for making vases. Glass jars can be used for holding flowers or colorful pebbles but they do not offer much in terms of variety.

Arrange vases above the fireplace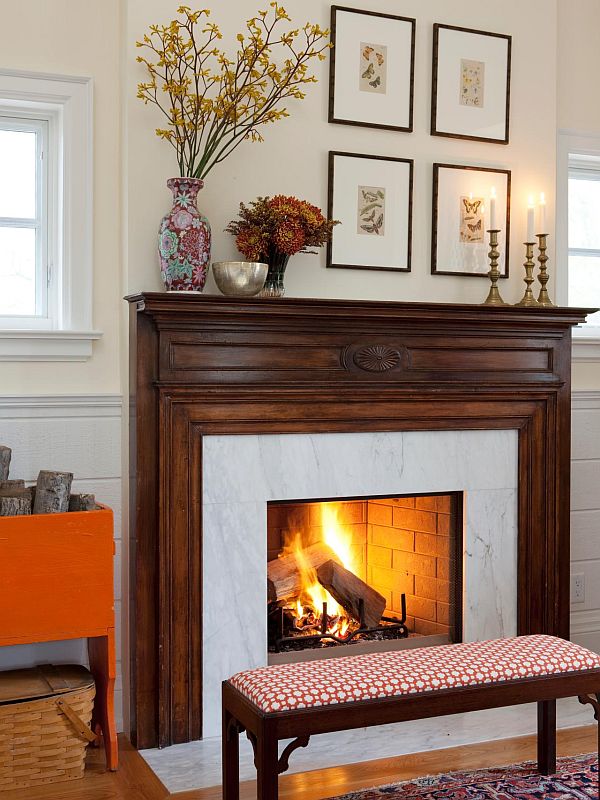 If you want to use vases for decorating the space above living room fireplace then choose a color that goes well with the color scheme of your room. The best idea would be creating visual variety by using 4 vases of the same color but different shapes. You can place two vases on each side with another art piece in the middle. Mediterranean vases, especially Greek vases look great on top of the mantel. You can also get vases with pictures painted on them.
Vases on the floor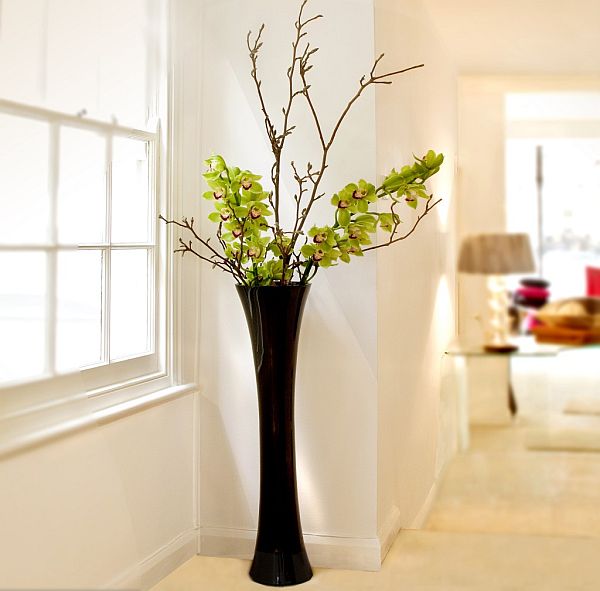 In many homes, there are small passages that join two different living areas such as the dining space and living room. It is a clever idea to use a standalone vase of some height in this type of passages. Choose a tall and striking vase in color contrasting to the general color scheme. For example you can pick jet-black in a cream and beige room to break the monotony. There need not be anything inside the vase. If your passage is narrow then pick a vase, which is sleek and tall. You can place floor vases in many other areas of your home like beside the fireplace, on the corner of your sitting area or inside your bathroom. You can buy vases that hold dried stems or arrange some fresh white flowers inside a glass or crystal vase for a change.
Don't be afraid of big ones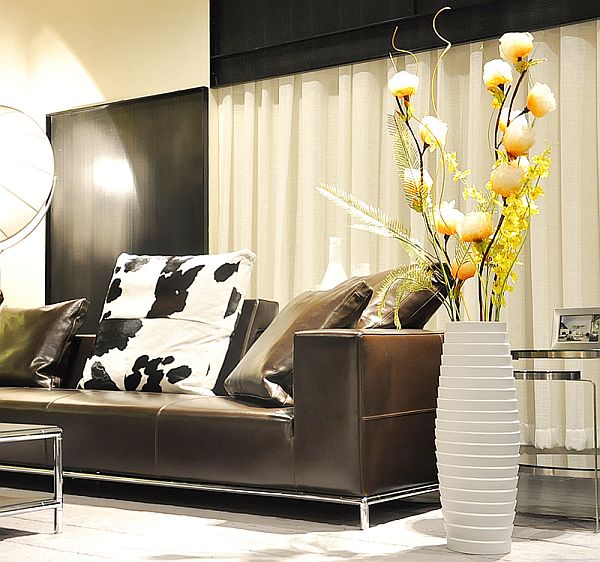 Experimenting with big vases can be fun and the scope of decoration gets widened as well. For example, you can get big mosaic vases in two different sizes that have exotic texture and place peacock feathers inside the taller vase. It will absolutely change the look of the space around your recliner or sofa.
If you travel around the world, keep your eyes open for extraordinary vases as some of them look nothing less grand than a work of art. Apart from using vases for accentuating the décor of your room you can also use small vases around your home, on top of side tables, chest of drawers and tables. Learn to arrange fresh flowers in a new way to make the rooms look more gorgeous.
Summary

There are many different ways of using vases for decorating your home and enhancing the appeal of the interiors. Buy big vases and use them as standalone pieces to give a new look to corners of your rooms.