People today do not hesitate trying and testing unique and new styles of interior decoration when it comes to decorating their homes. We all do it to make out homes more interesting. The urban loft feel in interior decoration has become quite popular, especially amongst people who desire to bring a contemporary town's feel to their home. If you are also the one, you can follow these tips, which will make it easier for you to incorporate an urban loft feel into your home décor:
Simple window treatments would do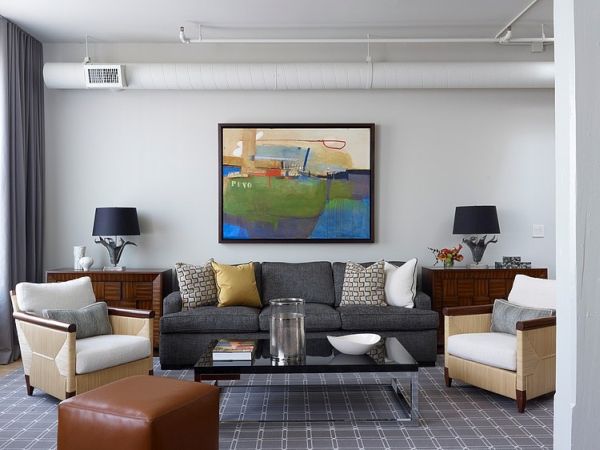 The surrounding view plays an integral role for making an urban loft so loveable and in demand. To ensure a clear view outside, you ought to go for simple and plain window treatments. If there are no privacy issues, as in no neighbors to peep into your home, you should leave windows without any treatment. If not then go for sheer fabrics that can serve both the purposes (view and privacy) altogether.
Exposed flooring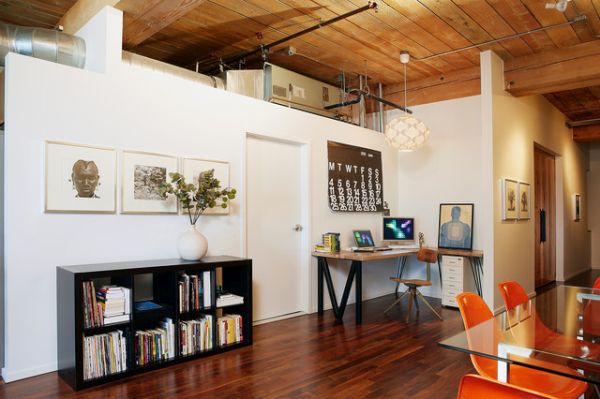 Exposed floors are the staples of an interior decoration style with an urban loft feel. Try not to cover the entire or the most of the flooring area with carpets, keep it bare or add a small rug if you want. The idea behind is to give rooms a bigger appearance, which placement of carpets interferes with.
The same goes with the type of flooring as well, as you should use the same flooring throughout your home because it makes your home appear bigger. If you choose a separate flooring pattern or material for every room, it will not look cohesive and the floor space looks small that makes your entire home look small. Concrete and hardwood floors in darker shades are the urban loft style staples.
Color palette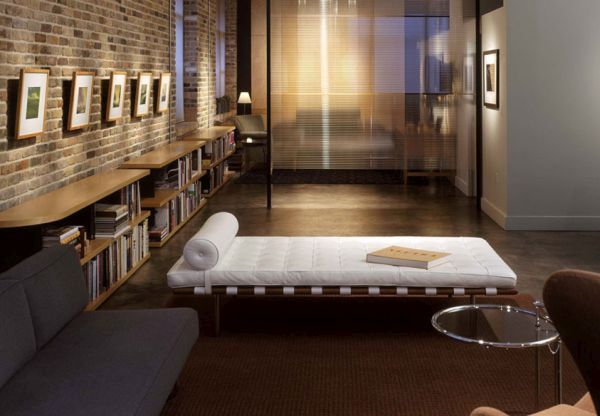 Bright colored walls do not go with the urban loft feel; rather try your hand at white, black, brown, and hues of grey. Wallpapers dipped in neutral or soft tone colors can also be your choice.
Brick accent walls look superb but if you cannot go for it then a wallpaper with a brick wall print would also do. If you crave for adding a dash of color here and there in the interior décor, add some furniture pieces with bright colors. If not a bright colored furniture, simply add colorful cushions and rugs in the room.
Lighting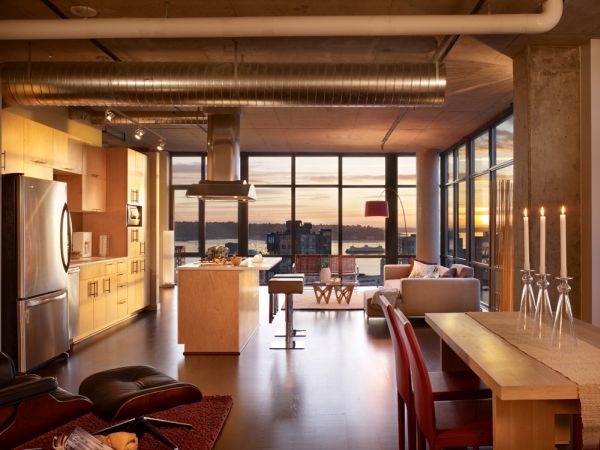 Perfect lighting is imperative for every type of structure and interior décor and loft is no exception to it. Urban lofts have high and exposed ceilings that demand adequate lighting. Besides high ceiling, the dark colors make loft homes look dark in the evenings. Owing to the big windows, daytime will not have any light problems, owing to the ample amount of sunlight coming in.
However, in the evenings darkness can be a problem if you do not invest on a good number of lighting fixtures. Invest on fancy looking and energy efficient floor lamps, highlighters, and sconces so that your loft home is never dark and dull.
Open space and less storage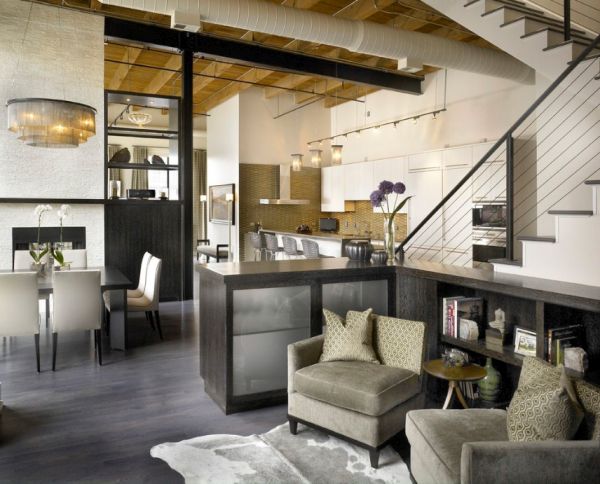 One of the prominent features of a loft home is open space and less storage. You should add minimum closets and other wall-to-wall storage elements that make a room appear small. Less storage means trouble storing your belongings.
You can solve this problem by adding good deal of furniture to the rooms that serve double purpose, as in they are furniture pieces that double into storage units. Purchase a sofa that has a good storage inside, ottomans that serve as coffee table or a seat and store things as well, and a chest that serves as a decorative element and storage altogether.
Urban loft homes are taking the world by storm owing to their unique features including exposed finishes, big rooms and a spectacular view of the city.