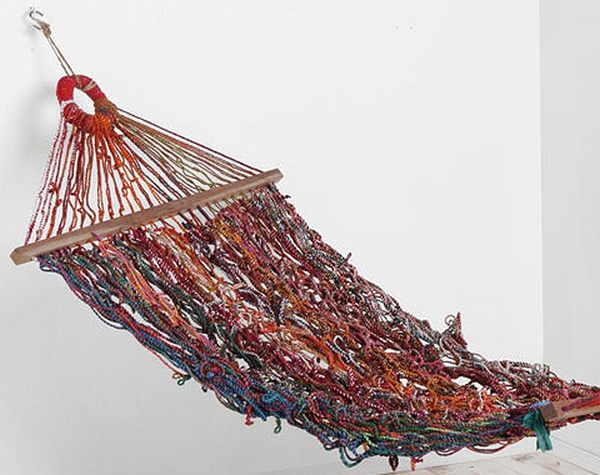 Hammocks have always added fun and recreational streak in our lives. Marrakech Hammock livens up the whole experience. The colorful sling spreads a vivid aura when suspended between two points. It will make your surroundings all the more dramatic and eye-appealing.
Tired after a hard days work? Simply, climb on it and soothe those frazzled nerves. Swing, sleep or rest on the beautiful assembly and melt into its comfort. The hammock has been crafted using salvaged materials, which have bright and vivid hues. It measures 10′ in length and 3′ in breath, ensuring enough space. The stretcher bars have been made out of wood, while the loops that hang give a sturdy characteristic.
The rope used has been made from cotton and can be cleaned by wiping off with a soft cloth. Marrakech Hammock comes with a price tag of $229 and can be shipped at an additional cost of $35 only . The whole unit is easy to assemble and won't consume much time. It will grace all dwellings and the colorful construction will fetch a lot of attention.
Via: UrbanOutfitters