Incandescent globe lights have long been misunderstood and neglected. White lights, in that case, have enjoyed a lot of privilege and favor. Designing has however, finally succeeded in taking globe lights to a visibly higher scale of warmth and adoration. These beautiful light fixtures would show you actually how beautiful could globe bulbs be, if fixed in the right manner.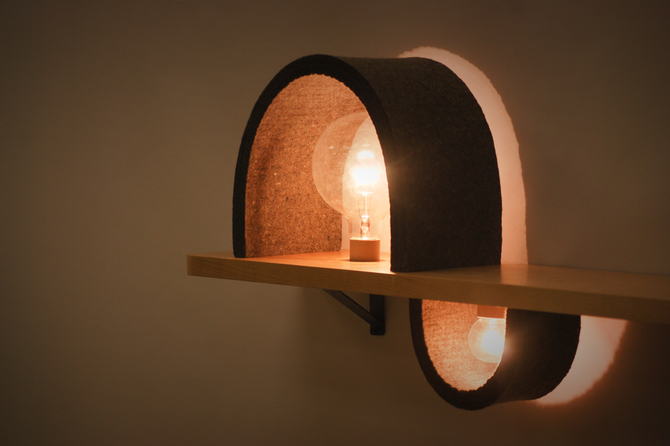 Cozy Mounds – What's so cozy about these mounds?
This is a beautiful way to show creativity off with a simple, yet elegant feel! The fixture set, consists of a wooden plank, a water-based contact cement material, felt, globe bulbs and a fabric cord. It is the arrangement that is most interesting in particular. You skilfully place the plank on a wall at a height. The contact cement material, more so like wool, is insertable through the plank. You could see two gaps in the plank, deliberately made so that the material can pass through them. When you are done arranging the fixture, it would look something like the alphabet 'S', horizontally put. The upper curve of the 'S' is slightly bigger than the lower one and has been designed to accommodate the bigger bulb. When you integrate the light bulbs in their positions, your light fixture would look just stunning! Actually, elegant!
What makes it different?
The combination of materials and colors that have been used in designing this light fixture is just 'warmth' to eyes! The best part, fixing it is damn easy, even your 11-year old son would do it! And after it is done, your walls would not need much more to make them complete! The soft yellow light shimmering out of this fixture could really be a stress buster! Research proves that yellow lights have the power to invoke romance in people, giving a smart ignition to a bit of sensuality. It is a whole lot of emotions and beautiful sensations that this fixture brings along with itself.