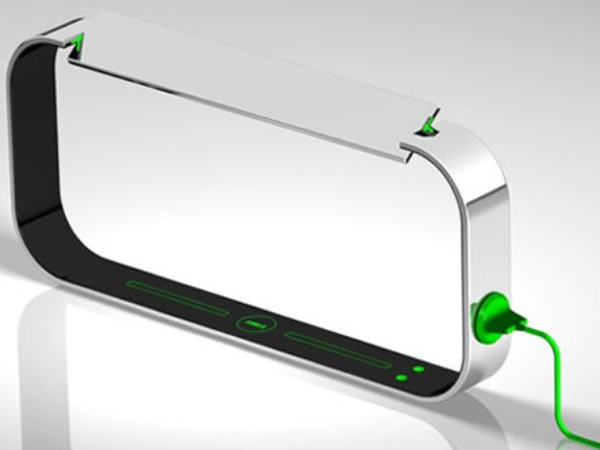 With zoomed concerns over energy saving issues, LEDs have entered the market of Energy-efficient lighting. These brilliant little light sources are extraordinarily energy-efficient, emit very little heat, and can shine for approximately 20 years that's 40 times more than incandescent bulbs. They are available in an incredible variety of shapes and sizes, which has added to its demand. Have a look at the 10 most energy-efficient LED desk lamps:
1. Crystal Light by QisDesig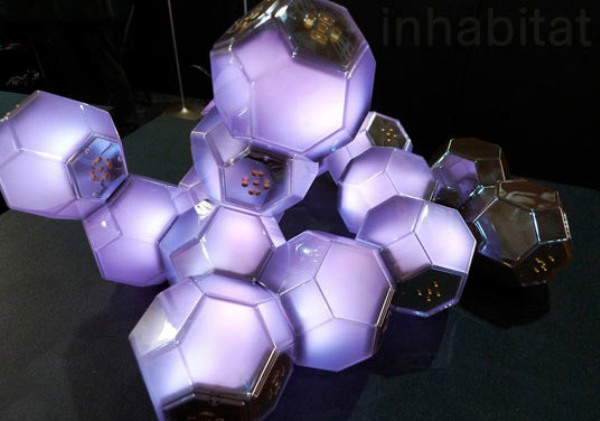 Crystal Light by QisDesig is a uniquely designed LED lamp consisting of a luminous set of icosahedrons that snap together using magnets. Each cluster of LED lights can change colors independently or all at once, and they can be expanded by purchasing an additional set of bulbs.
2. Leaf Lamp by Yves Béhar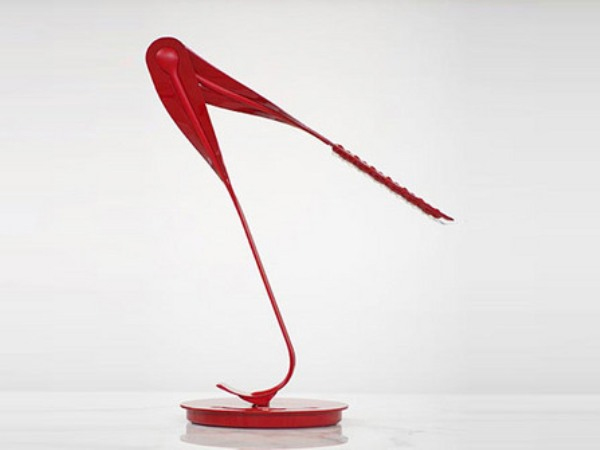 Leaf Lamp by Yves Béhar is a gorgeous desk lamp consisting of several smoothly sculpted pieces of aluminum brimming with 20 LEDs at one end. It has touch-sensitive controls which help in changing the intensity and color of the light from warm to cool. It is a green option as it is made of 37 percent recycled materials and is up to 95 percent recyclable.
3. LED Blocks by Glide-Inc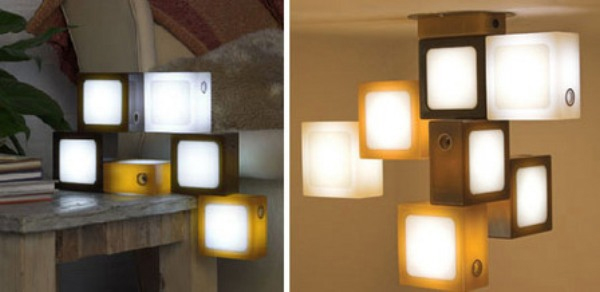 LED Blocks by Glide-Inc is an awesome lighting system composed of resin and locked together using a simple key mechanism. It can be snapped together like LEGOs to form an endless array of shapes, suiting any specific need.
4. MANTIS Lamp by Böttcher + Henssler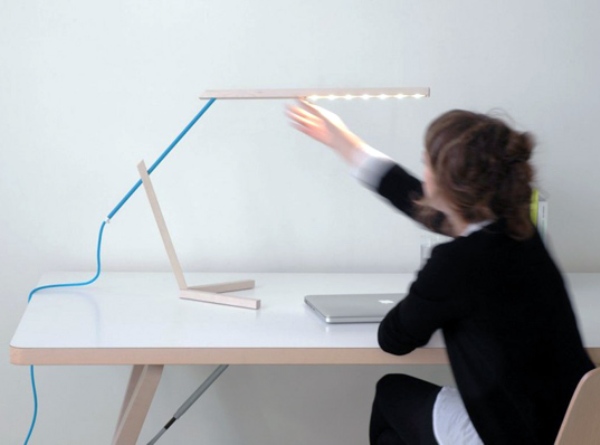 MANTIS Lamp by Böttcher and Henssler is a design that excels as a modern light source with a light visual footprint. It features a 300mm long energy-saving LED strip that provides a neutral white light.
5. SUNNAN Solar Work Lamp by IKEA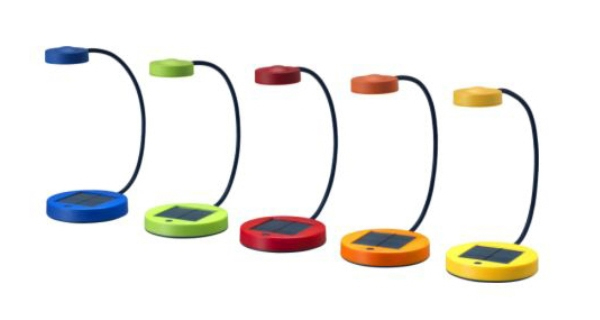 Solar Work Lamp by IKEA is a low budget, energy efficient lamp. If kept on a sunny desk, it will charge throughout the day, providing 3 hours of clean green energy. It is available in array of colors and sizes.
6. Seagull Light by QisDesign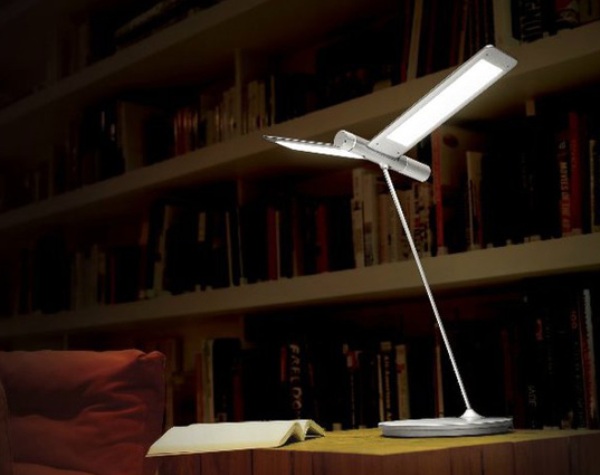 Seagull Light by QisDesign is a splendid, energy efficient lamp. It features a set of adjustable LED "wings" that mimic a bird in flight. It has twin LEDs which can be easily angled to suit a variety of lighting situations.
7. Paper Pulp w101 Lamp by Claesson Koivisto Rune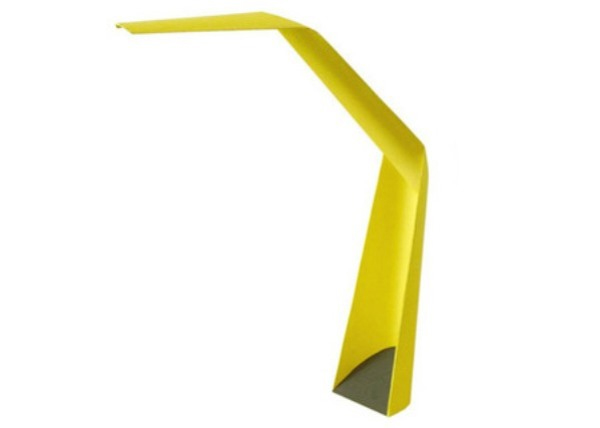 It is an elegant desk lamp which looks like a single sheet of folded paper. It is structured from DuraPulp, a renewable and 100 percent biodegradable material made from paper. A collaboration between architecture firm Claesson Koivisto Rune, lighting company Wästberg, and forestry industry company Södra, the sculptural lamp redirects conventional paper use methods in the lighting industry.
8. Equo LED Desk Lamp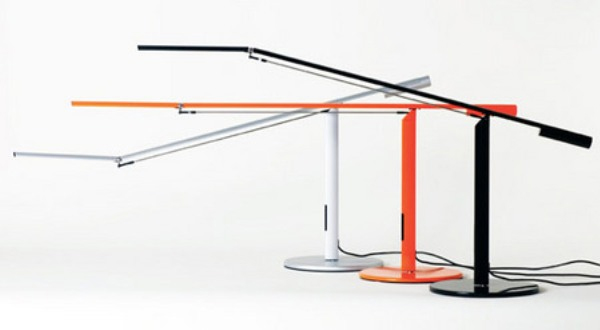 Equo LED Desk Lamp is among those modern LED desk lamps which are highly appreciated. It is counterbalanced in such a way that it can be effortlessly adjusted into any position. It has low energy requirement as 28 bright white LEDs consume just 6 watts of energy. It also has a touch-sensitive control which adjusts lights intensity.
9. Great Mushrooming LED Lamp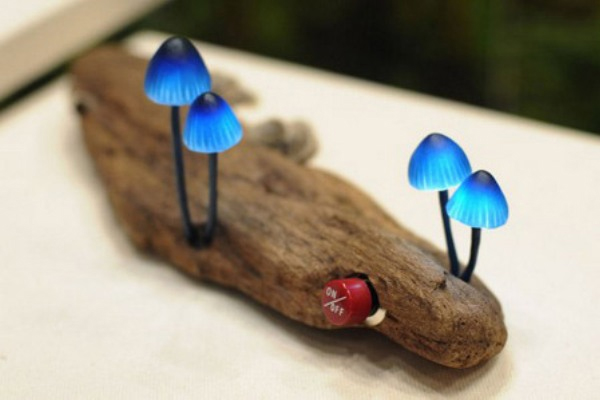 These are LED mushroom lamps which portrait woodland charm and give a unique touch to its design. These lighting devices are carefully handcrafted from LED lights and reclaimed wood.
10. Trask Lamp by MIO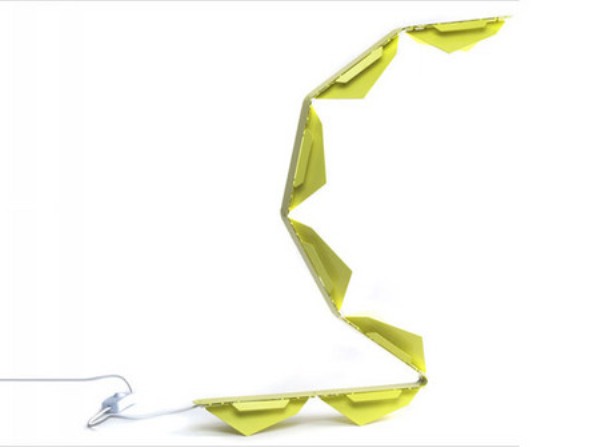 This lamp consists of a set of laser-cut, recycled metal pieces which cups LED strip light. The entire lamp can be flat-packed to cut down on its shipping footprint. It can function equally well as a task lamp or a set of track lighting.