One of the less highlighted byproducts of the Women's Lib
movement was the bachelor pad. As women around the world demanded the right to
be treated as equals in the workplace, a large number of them began delayed
getting married while others began considering marriage as strictly optional.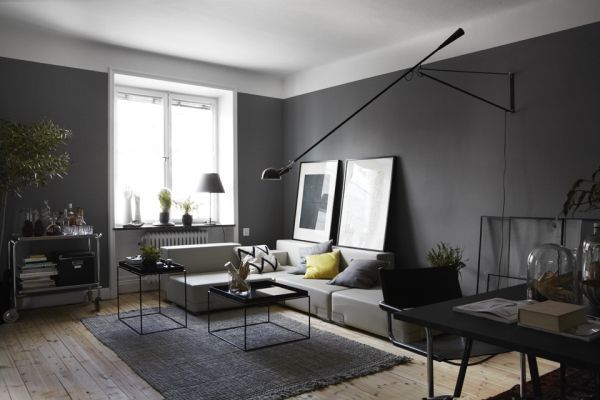 With this shift in women's mindset, men too were faced with
a changed social situation where they could buy homes but were not dependant on
wives or girlfriends to decorate it as these women preferred to live in home
that they owned themselves.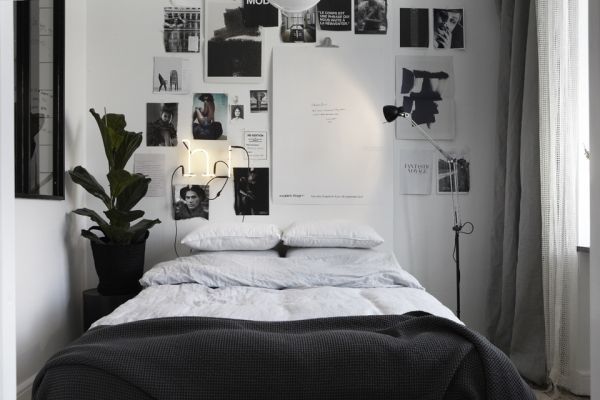 Classically, the bachelor pad was considered to be the exact
opposite of what a traditional home was supposed to be like. Hence, it got
plenty of dark colors and sleek lines.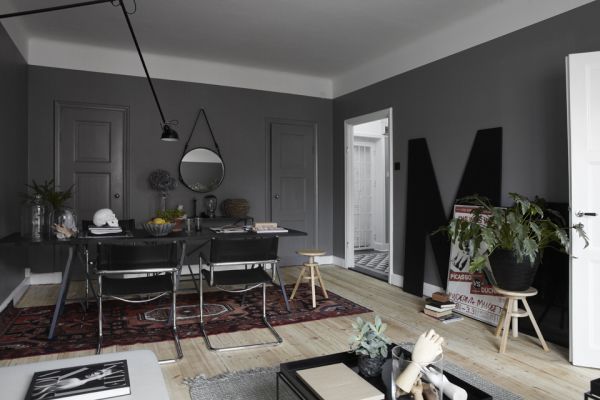 Over time, men have began opting for lighting
color palettes too though this particular bachelor pad was given a dark color
scheme softened only by the materials and furnishing used in the space.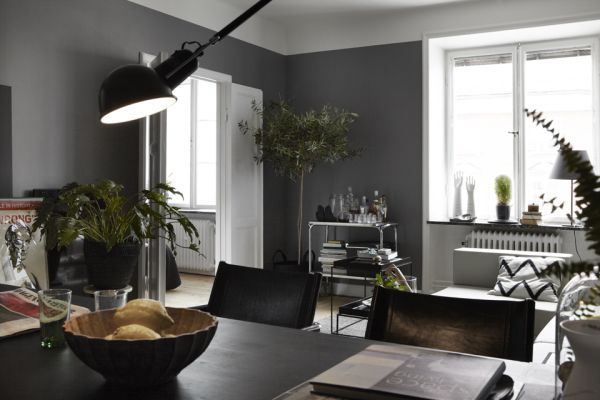 Spreads over just 47 square meters, the mini flat is a
perfect example of how a small space can be successfully decorated using dark
colors.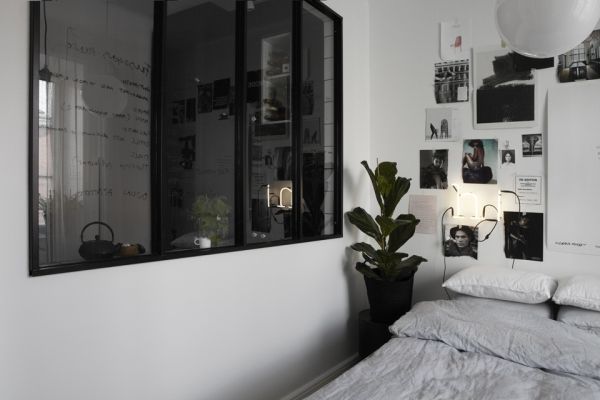 Even though black was deliberately avoided, the color was
used in accents for the gray scheme used in everything including the artwork,
the lamp and the coffee table. Indoor plants, a single brightly colored cushion
and the occasional use brightly colored fruits etc. help brighten the otherwise
somber and uber masculine space.