The macaron is a French confection made by filling jam, buttercream and ganache between biscuits. It has a unique shape and comes in a variety of colors. Variants of the macaron are made in many parts of the world. Deriving inspiration from this traditional French pastry, a Spanish designer Silvia Ceñal Idarreta, has created the Macaron Lamp.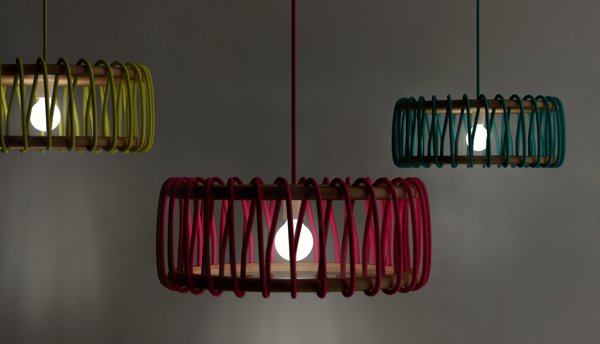 The Spaniard drew heavily upon his childhood fascination with laces and fabrics to arrive at a possible design for the lamp. Using a wooden framework along with threads, laces and fabric to wrap around, he has made an elegant and modern lamp. The lamp is highly functional, stylishly minimal yet aesthetically pleasing.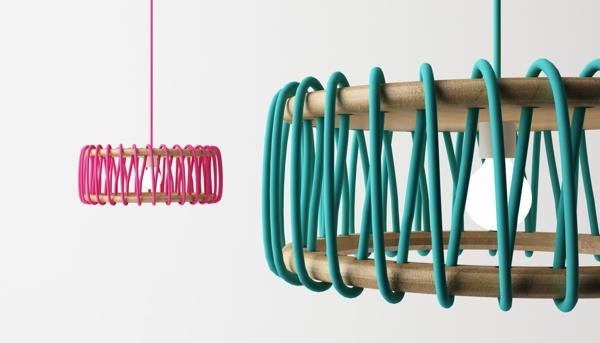 The designer first concreted the idea through simple sketches and then went about breathing life into the same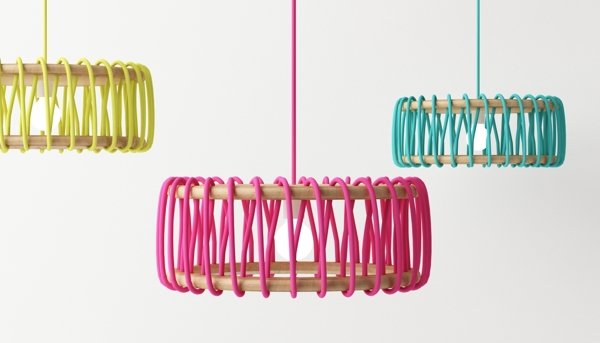 A circular wooden piece has been utilized as the top covering for the lamp. All along the circumference of the sheet are tiny holes through which the lace gets threaded. The threading process is pretty simple and can also be done at home. Another lace suspends the whole frame from the roof.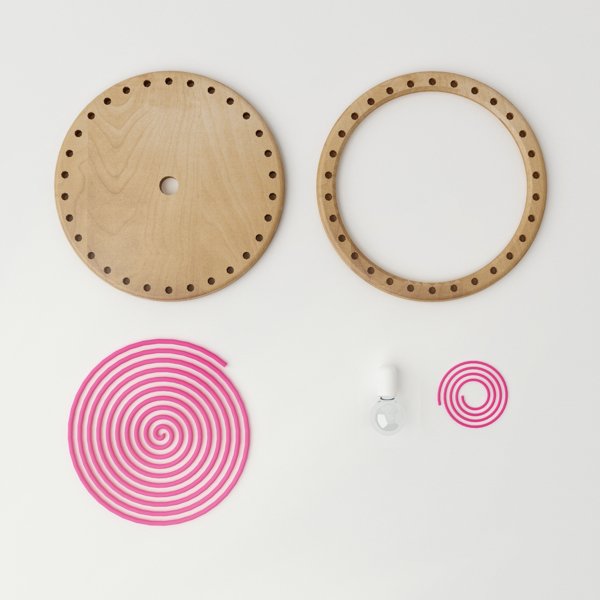 According to the decor and color combination of the living space where the Macaron Lamp is being used, the color of the threaded lace can be changed. Thus, this kind of lighting comes with many flexible color options as well. However, the best thing about the lamp is the simplicity of its design and the elegance of its looks.