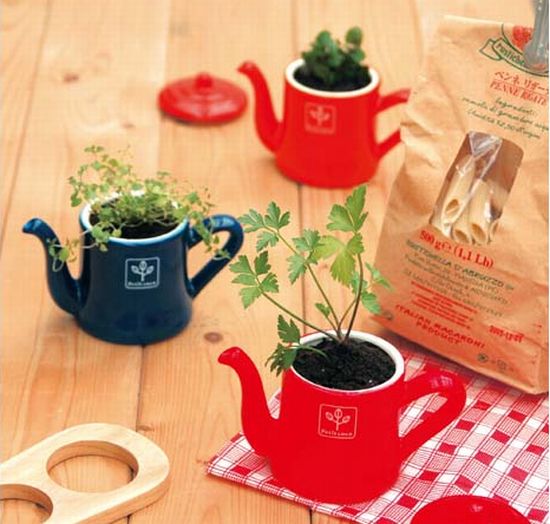 What real foodie doesn't like to garnish his meals with fresh herbs? But since most of us blessed with the cooking gene aren't always blessed with an additional gardening gene too, fresh herbs often have to be "borrowed" from the neighbor's garden. But in case you'd really have your own patch of herbal green, these Miniature French Herb Gardens certainly would be a boon to you.

The adorable Petit Coco casserole and kettle herb gardens easily set up on your kitchen window sill offering you fresh basil and mint to spice up your summer meals!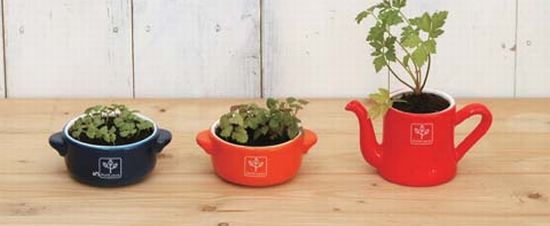 Available in a choice of casserole or kettle shape in a variety of colors including red, navy, and orange, each of the pots retail for $33.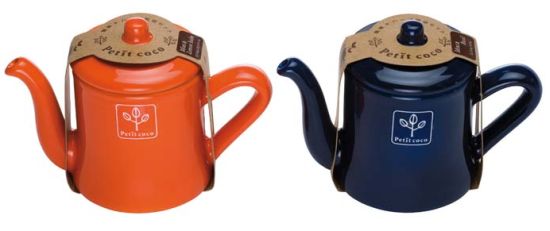 Source: Delight