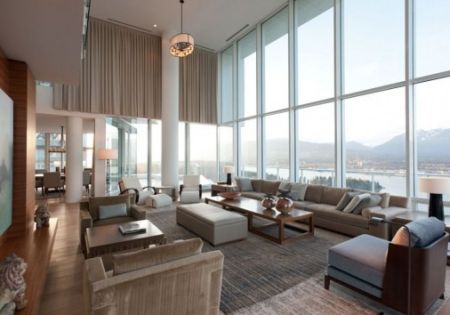 These days apartments are equipped with various modern amenities and they are decorated differently from the traditional ones. An apartment is our private space, which we decorate according to our own taste. These are some guidelines that will assist you in decorating your modern apartment. We address some basic concerns which might be useful to any person who is shifting to a new apartment. And if you are already living in one, we are sure our guide will help you to recreate the lost freshness. Try some new ideas and bring excitement into the process of change.
Painting the apartment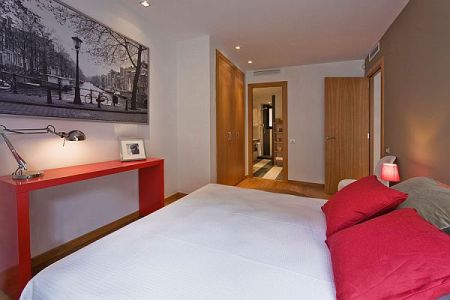 Painting is the most basic and the easiest of home decoration ideas. You can also do it yourself if it interests you or if you are on a tight budget. There are numerous colors and shades to choose from. You need not choose only one color for the entire room. You can highlight a wall or a section of the wall as you find suitable. This focus area can be painted with a dark contrasting shade, while the other walls of the room should be in a lighter shade. Painting by yourself would add a personal touch to the walls and will also give an outlet to your creativity. It would take a few hours to paint a single wall if you are new.
Stay with simplicity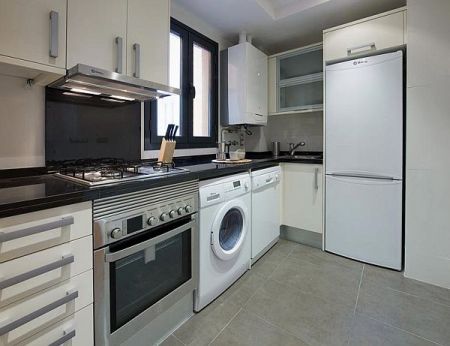 In today's world, simplistic look is the latest trend. There should be a lot of space in the apartment with only the necessary items. Save money and avoid clutter in the house. Do not buy numerous decorative items. Rather invest in quality items that are good to look at and also pretty functional. If there is a single designer item in the room, it should stand out and attract more attention. Make your apartment a cozy place to live in and it should not look like a museum, even if you can afford it. Too many items only add weight to the look of the house and do not give an 'at home' feeling to you or to your guests.
Use your collectibles for decoration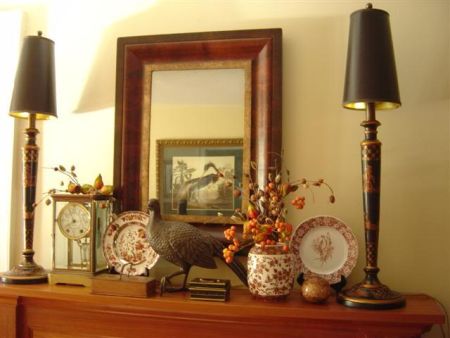 Have you been collecting handicraft items, China ware or even items like bottles and cloth? If yes, unleash your creativity and use them to decorate the house. A nice handicraft item on the wall is more attractive than an expensive wall painting or a wall hanging. These collectible items are a very good choice as they save you both money and space. And you need not go shopping for new decoration items for your apartment since you already have these items. A collectible item is far more interesting than a decoration piece bought from the market. Your collectible says something about you as a person and hence it suits better in your house.
Furniture for apartment decoration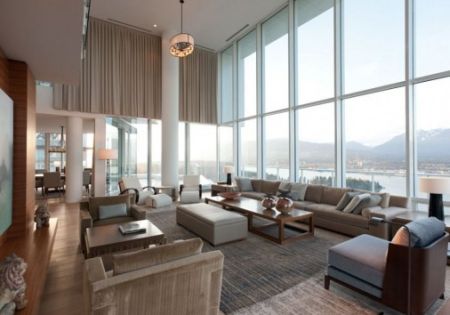 Furniture is the most essential part of home decor. When it comes to furniture, you need to balance between luxury and size. If you are in a small apartment, big pieces of furniture can occupy all the space and make you feel suffocated. Choose furniture that is light and appropriately sized. Light furniture is easy to move around in the apartment and would also be convenient when you shift to next apartment. Try to take multipurpose furniture or furniture with foldable or expandable items. If you have plain light colored walls, choose furniture in contrast color. This will make it stand out and look good. Also, light color walls make the room look bigger so you can go for slightly bulkier furniture items.
Traditional and modern mixing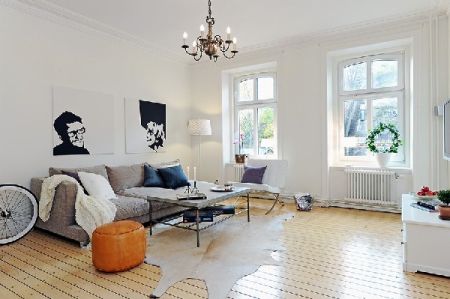 Whether traditional or modern, you want your home to look unique. A modern overall look is what would make us comfortable because that is what most of us are grown up with. However, one or two items of traditional style add the classy touch to the apartment. For example, in the above image, the apartment is fully modern, well equipped and looking pretty comfortable. The black and white image on the wall, however, adds a retro feel to the room. Similarly, the chandelier is also pretty classy and attracts a lot of attention immediately. By adding a mix of traditional and modern style to the apartment highlights both of them and is the latest decoration style.
Colorful curtains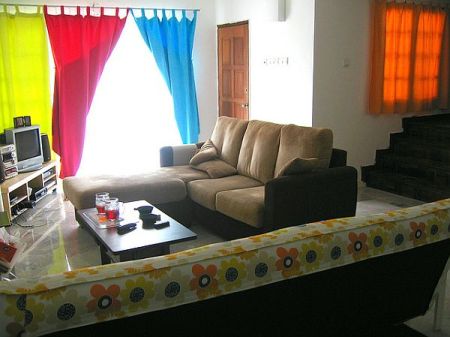 Colorful curtains can add life to your apartment. If you do not have many items for decoration and feel that the apartment is looking boring, buy a few colorful curtains. Curtains are the best investment you can make for your home decoration. If you have just moved in the apartment and plan to buy other items one by one, curtains would add the look even to an empty apartment. Do not buy curtains of the same color as the wall. If the walls are light, buy dark colored curtains so they look attractive. Curtains also hide the window sides which may look boring and empty otherwise. For example, in the image given, the bright curtains are adding life to the otherwise dull room.
Decorating wall hangings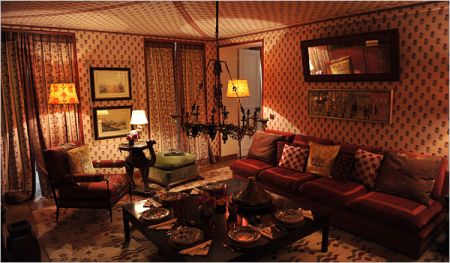 Most apartments are not big enough to keep show pieces on the floor and the only place left and best utilized for decoration are the walls. It is wonderful if you have painted the walls of your apartment in your favorite color. Even if you are in a rented apartment where you cannot paint the walls or use wallpaper, you can use some wall hangings to lighten up the place. If you want to give your home a slightly traditional look, go for tapestry or oil paint wall hangings and wrought iron pieces. For a modern look, concept wall clocks and metal are best which will make your apartment look larger than it actually is.