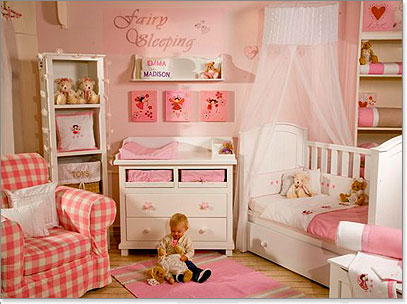 Given the plethora of options available in the market these days, one would be left completely dazed with what to choose from. The types and varieties of baby furniture which can be used today are absolutely mind blowing. The options are many, while the choices are varied. But one thing is always guaranteed, giving your child the best is no longer an option but more of a duty. In order to bring out the best in your growing child, it's a must to provide him/her nothing but the very best for years and years to come.
Oxo tot sprout chair in green and walnut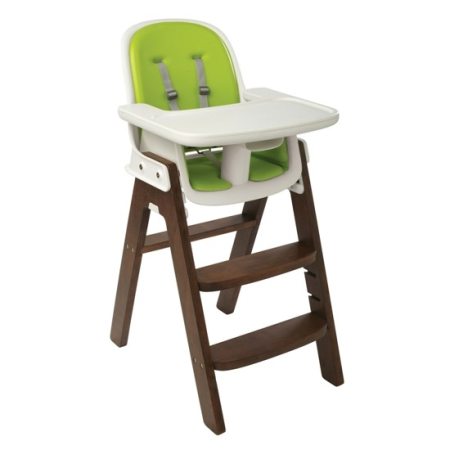 Price: $249.99
Keeping your baby's comfort in mind, the Oxo Tot Sprout chair has been designed. Coupled with a neat combination of green and walnut, the chair encompasses comfort within its very frame. Supporting your child's developing needs, it leaves no stone unturned when it comes to providing the right kind of support and comfort to your child.
What's unique: It has been built with an adjustable attitude and can be flexed on almost every stage. The chair's design is very user friendly and has been made out of solid wood for durability.
Ducduc: Austin youth bed toddler rail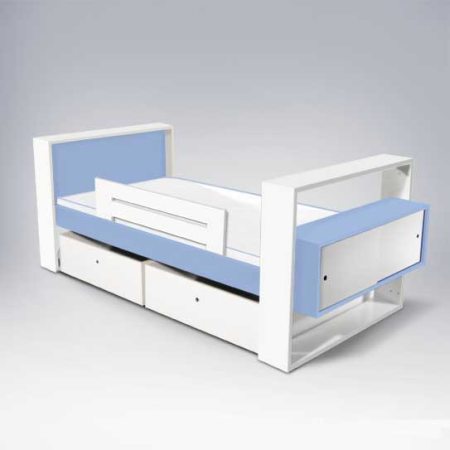 Price: $225.00
The contraption attaches to our beds with such ease, it is absolutely amazing and wonderful. The design has been crafted in a very user friendly way, making it feel almost magical. Attach the Ducduc bed to your youth bed and your child would never be away from your eyes; even for a moment.
What's unique: The design incorporates a user friendly approach, making it a must have for every growing baby's furniture ensemble.
AFG Athena Amy convertible crib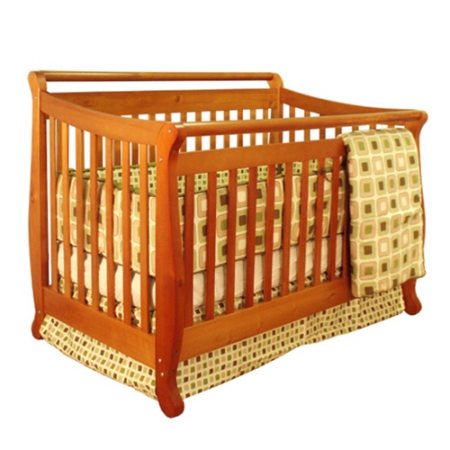 Price: $330.00
The AFG Athena Amy crib pretty much spells out its own name. The usage is very simple and, moreover, convenient. The furniture piece converts from a toddler bed into a full day bed. Enhance your child's comfort with this uniquely designed bed. The bed comes equipped with a four-level mattress support ensuring a comfortable night's sleep.
What's unique: With the conversion capability in place, you no longer have to worry about buying different beds as your kid grows up.
Folding changing baby table by Bybo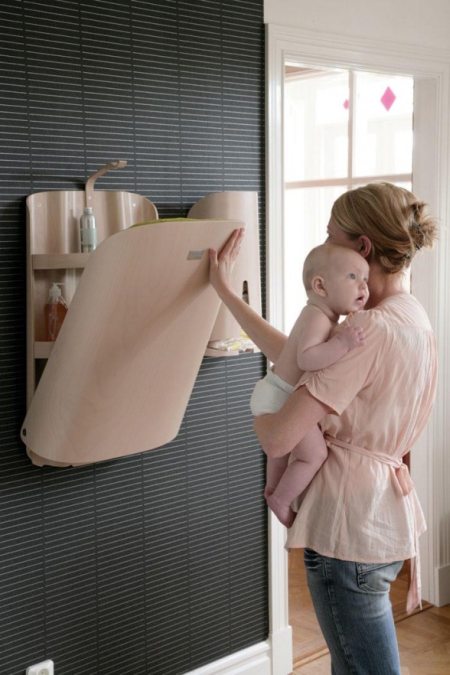 The folding changing baby table by Swedish company Bybo is the best of the lot. Crafted in a way so as to save space, the folding table is bound to make lives all the more easier. Easy to mount and fixed with a guarantee to save space, the table lets you change your baby's soiled clothes with all the more ease.
What's unique: The design of the folding table is very user friendly and lets you change your baby's clothes with absolutely no hassle. It even allows you to store the necessary things in the compartment placed inside.
Bloom Coco stylewood baby bouncer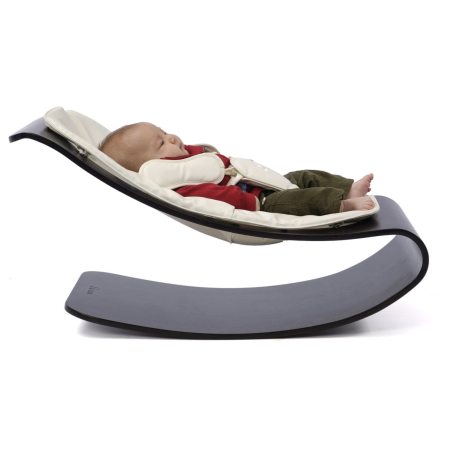 Price: $199.95
With a promise to give your child the ultimate comfort, the baby bouncer will rock your baby gently to sleep. Transport your child into the dream world with this unique comfortable rocker. Made out of pressed wood and fixed with an adjustable seat, the Bloom Coco rocker would be the answer to all your rocking woes.
What's unique: The seat is very comfortable and will lull your child into deep sleep within a matter of minutes. The unisex rocker is available in a multitude of colors.
Eco crib from Mothercare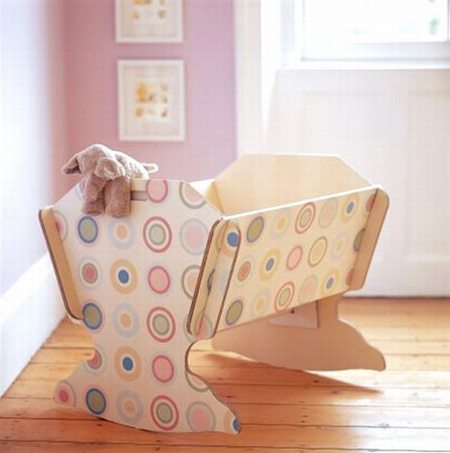 Give your bundle of joy a warm and comfortable environment as your child sleeps in the Eco Crib from Mothercare. It has been crafted from salvaged cardboard and the presence of geometric designs gives the crib an eye catching look.
What's unique: It can be snapped apart without much difficulty and can be recycled once your little one has outgrown it.
Culla Belly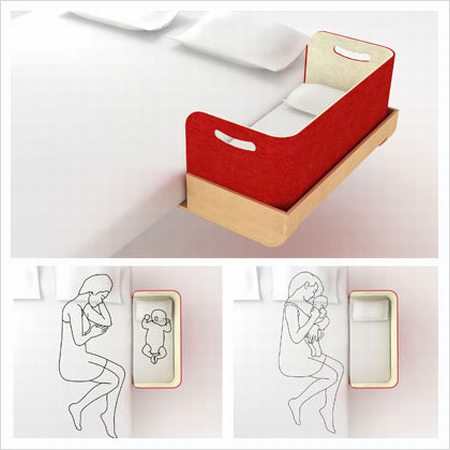 The Culla Belly sleeper is one stupendous piece of furniture. It coyly attaches to your bed side and lets you place your infant in it. No more chances of your baby falling off at night. Simply attach it to your bed and you can enjoy a blessed night's sleep.
What's unique: The Culla Belly rocker comes equipped with a series of attachments, one of them being a rocker. Adjust the design into the rocker and you can have a rocking cradle within a matter of minutes.
Ovum Bassinet from Offi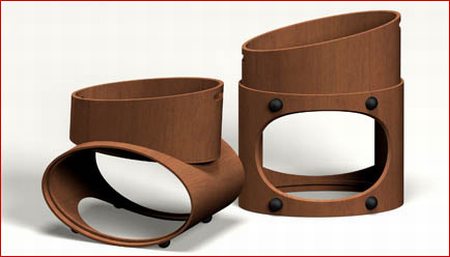 The idea behind the Ovum bassinet is tantalizingly different. The bassinet's design has been modified by designer Heidi Newell. The bassinet was initially created to be a baby's rocker, given the design and the making technique. However, it now incorporates a fixed base as well, letting you use it as a baby holder.
What's unique: Serving the dual purpose of a bassinet and a baby holder, the gadget is out to woo everyone around.
Bloom Fresco contemporary baby highchair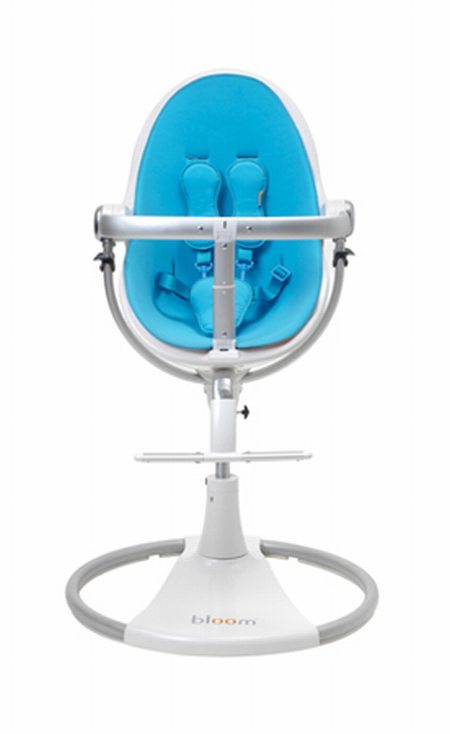 Price: AU $ 599.00
Give your child the comfort of the Bloom Fresco blue baby high chair. The chair is not only appropriate for new born babies, it is also adept for children up to six months old. The resting chair has been built in a way so as to provide maximum comfort to the seat dweller.
What's unique: The inbuilt feeding dishes and the five-point added safety harness add a sparkle to the blue baby chair, making it all the more user friendly and trustworthy.
Guava Family GoCrib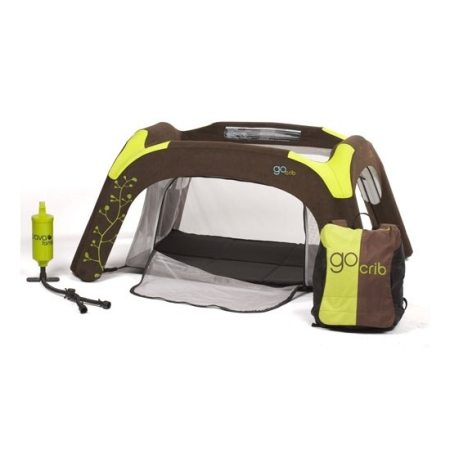 Price: $245.99
Safe and strong are the two adjectives, which describe this product in the best manner. The crib can be setup in a matter of seconds and allows flexibility during travelling times. Easy to use and super lightweight, the crib redefines comfort in a more convenient way.
What's unique: The absence of metal and other heavy hinges in the crib make it an obvious choice for travelling parents. The crib has been designed in a super light manner and will never let you feel the burden of carrying your child on your shoulders.
So Ro contemporary cradle in white or walnut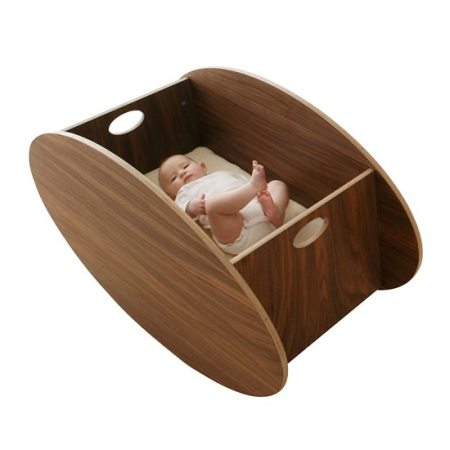 Price: $800.00
A baby doesn't understand style, but this should not make you step back when it comes to buying a tasteful cradle. Rock your precious gift in the So Ro contemporary cradle and see your child enjoy every moment in it.
What's unique: The soothing cradle is available in colors white and walnut, which will blend with just any modern day setting.
Safety 1st recline and grow five-stage booster

Price: $75.00
The safety 1st recliner is going to be by your baby's side as he/she grows up. It will not only form a pleasant part of your child's memories, but also ensure that it brings about a change in the way they are brought up. The seat can be reclined depending upon the age of the baby.
What's unique: Apart from the reclining seat, the baby sitter comes equipped with some nice stuffed toys, and a foldable, retractable front tray, letting you travel with convenience.