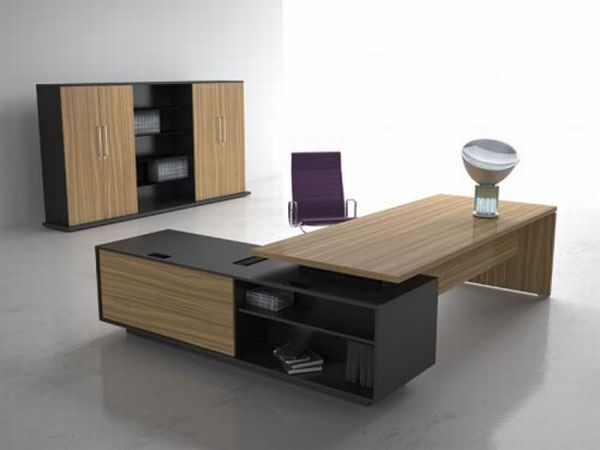 If you want to give your home office a sophisticated and elegant new look that will define class as well as efficiency within a budget, then custom-made modular home office furniture should readily fit your purpose. The list below attempts to make you acquainted with some of the best known pieces easy to assemble as well as dissemble to help you plan the stylization of your office.
Compact mobile office furniture by Tom Vinke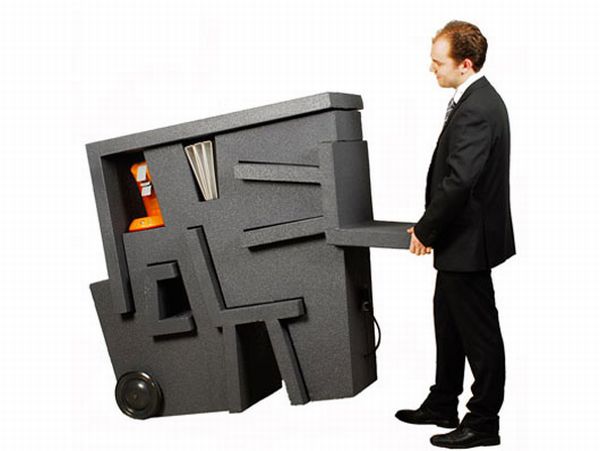 This kid-puzzle look alike mobile furniture designed by the Dutch designer Tom Vinke can elevate the style of your office in a low budget. Made of foam and also enabled motion with the help of plastic wheels, this piece of furniture contains two chairs, a desk and is also equipped with light and electricity connections. So move it wherever you like and build your office instantly.
Built-in home office by Paul Raff Studio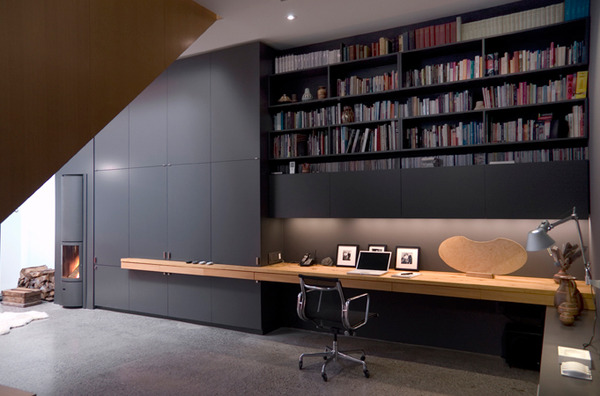 If you want to build an office in your home where you can do your office work with privacy then these home office ideas by Paul Raff Studio can serve as one of the best solutions. Making use of overlooked spaces like areas under staircases, these ideas comes with desks, cabinets, storage spaces and an integrated cocktail bar – yes you read it right.
Computer desk bed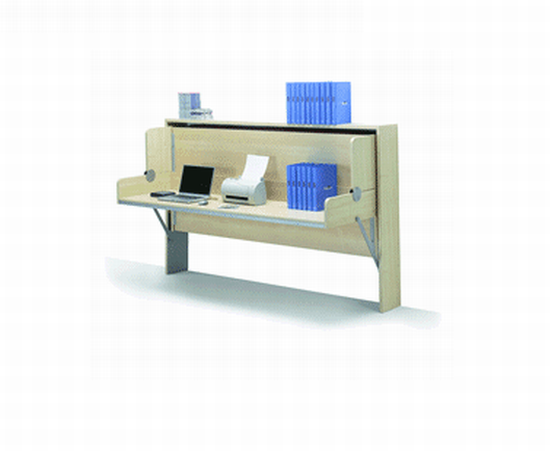 If you run short of space at your dwelling den and if you run out of budget to spend separately for a bed to sleep and a computer desk to work then this modular computer desk bed comes to your rescue and that too in style. The computer desk can be folded to reveal a hidden twin size bed. But its endurance is still in doubt.
Modular home office furniture made of oak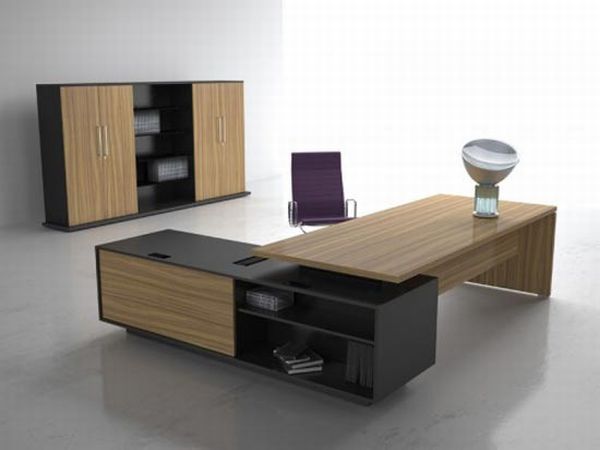 Having the durability and longevity of oak, this furniture concept is high in both style quotient and efficiency. This oak and walnut furniture range from Sinetica is well equipped to turn your home office area into a spacious cozy den with the perfect balance of elegance, style and storage to even complement your room decor.
Modular and cool lounge chair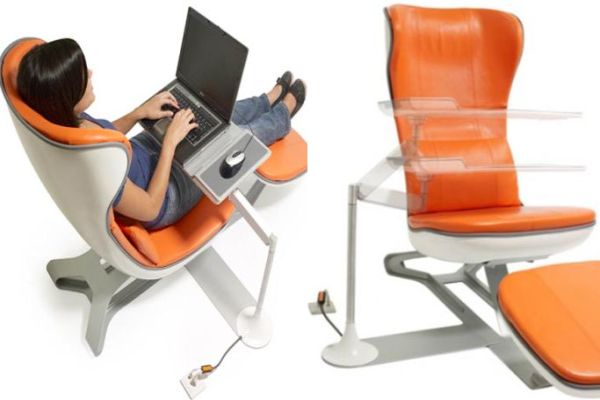 This portable orange lounge chair is perfectly custom made to relax you and give you a boost of enthusiasm while working. Provided with a side table to hold your laptop, this chair just gives you the desired comfort and relaxation at home.
Home office furniture: Modular structure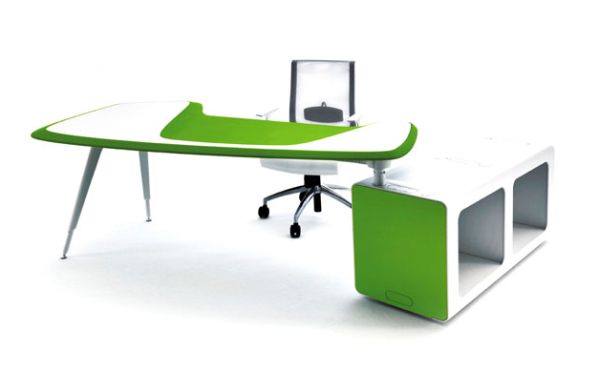 This innovative piece of modular furniture that comes in green and white giving it a very contemporary look can add both space and efficiency to your office and home. Equipped with desk, chairs, tables and storage units, this green and white modular furniture can be used as per your requirements.
Modular office furniture: Office in a box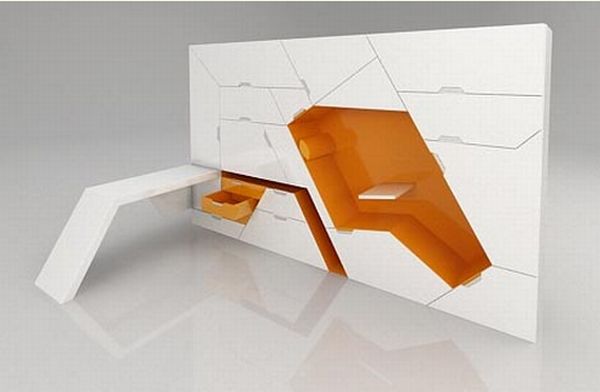 This modular furniture by Boxetti is an amazing package of desk, drawers, cabinets, sliding shelves and various storage spaces all in a single unit. If you need some fresh air then pull out the desk in right angular direction. After your work everything can be pushed back to get back into the original shape which almost stands flat against the wall.
Prefab home office interior pod design idea by Atelier Graff

This pod design by Atelier Graff efficiently defines the next generation custom made modular furniture thereby redefining mobility and efficiency of functional spaces. This design can be utilized for home office as well as for other official purposes.
OFS modern lounge seating


This modular furniture by OFS modern office is just fit to redefine and elevate your reception, lounge area and lobbies of your office. This single, double and three seater lounge with various shapes and sizes of tables and benches will add a lot of style to your office area.
Home mobile computer workstation for workaholic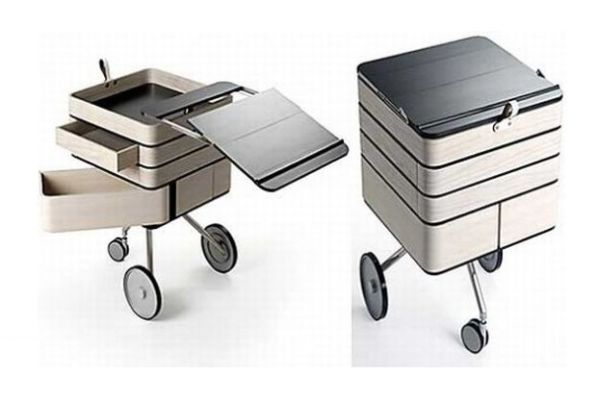 This piece of modular furniture called home office trike is just what a workaholic needs. With flexible storage drawers, this unit can be used to pack every item of work and can be taken to any corner of the house and even outside wherever you feel like sitting and working.
Contemporary home office furniture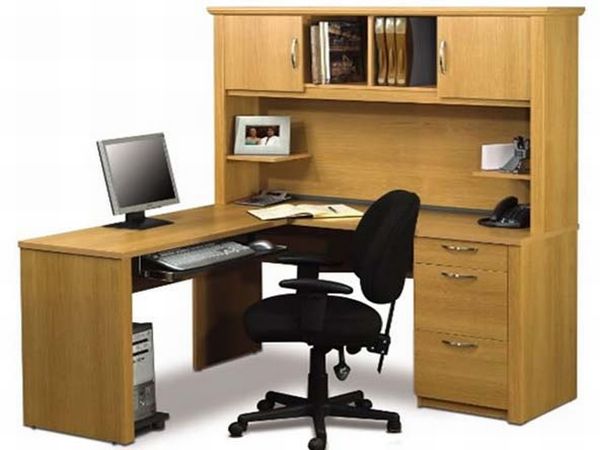 Having computer desks, storage cabinets, file cabinet and other storage spaces, this modular office furniture can be efficiently and effectively used in your office complementing your space requirements.
Laptop tower: Modular furniture for small home office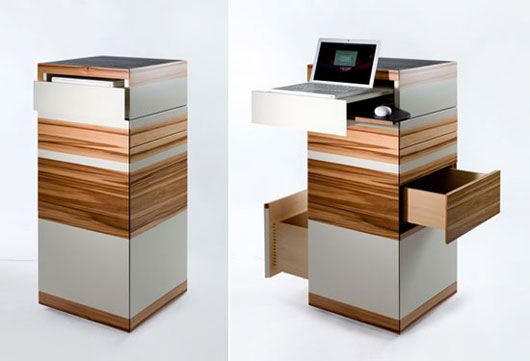 This furniture designed by Ursula Maier is a huge space saving well-equipped work desk. Effectively standing at 5′ 6.5″, this modular furniture can hold a laptop, printer, projector, can save space like never before while serving as a spacious storage unit and on the other hand imparting an outstanding glamour and style to your office.