Located in Daejeon, South Korea, the Conan Play House is a
unique new attraction that has come up by the Bang dong lake. The unusual
building is the creation of architect Moon Hoon who was commissioned by a local
TV producer to create a special home for them inspired by the famed "Lollipop
House" that they had only seen in magazines thus far.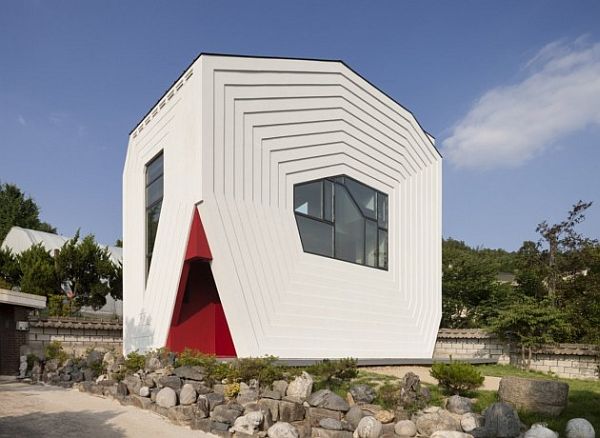 Since Bangdong is relatively well known in the region as leisure
and tourism spot, the couple who have a young child together, decided that they
wanted a house with skip flooring to keep up with the theme of merrymaking and
family fun that the locale is known for.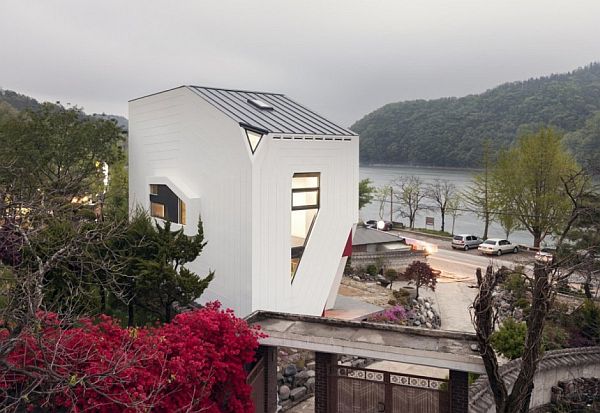 Being an avid action figure and robot collector, the client also
wanted to commemorate his own father's passion for collecting "soo suck" and
the house was thus shaped like those peculiar natural stones as well.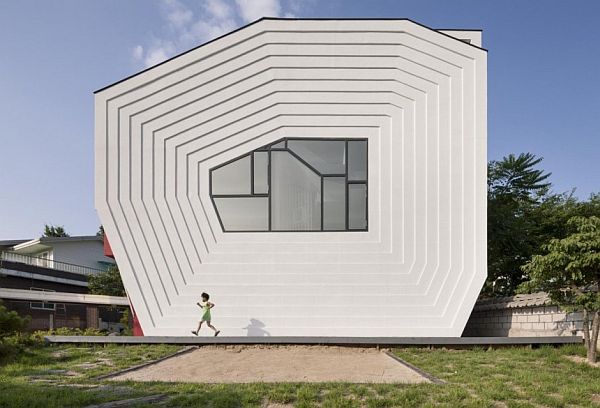 The home is located on an irregular plot which features an
impressive mountain in the background and opens up to a pretty lake.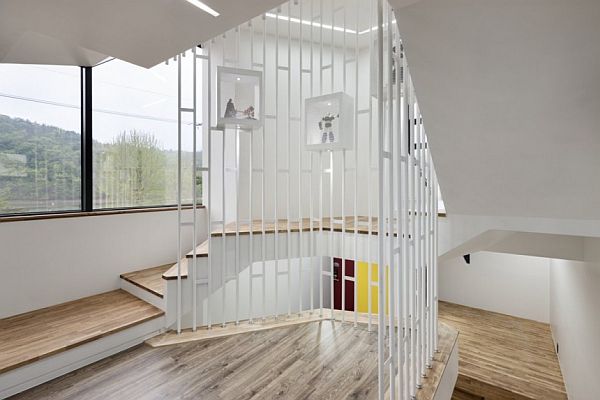 With small broken floors moving up in a spiral, the home's
central core provided the possibility for using it has a railing for his
collections as well as an exhibition space.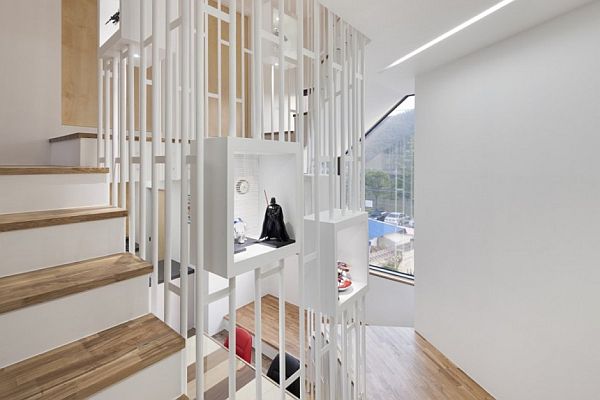 The spiral staircase connects the jagged floor levels right
up to the attic with a small red slide filling the space with color.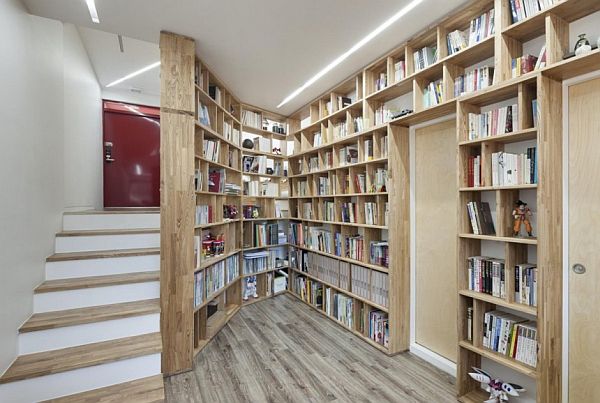 Even though the house is decidedly "fun", it also boasts of
fully functioning rooms like bedrooms, kitchen and a living room with large
windows placed centrally in the walls filling the home with plenty of light.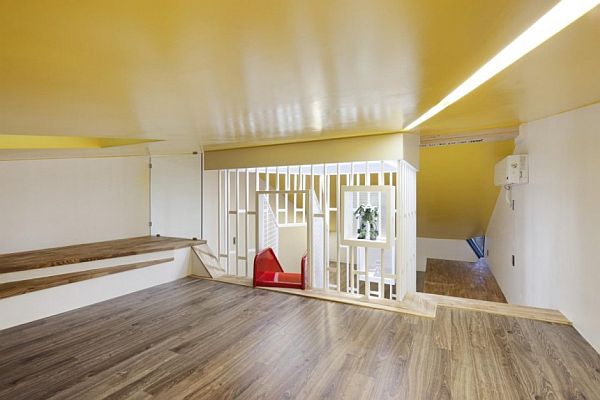 The essence of being compact reins throughout the house
though it only adds to the charm and uniqueness of the playful project as a
whole.