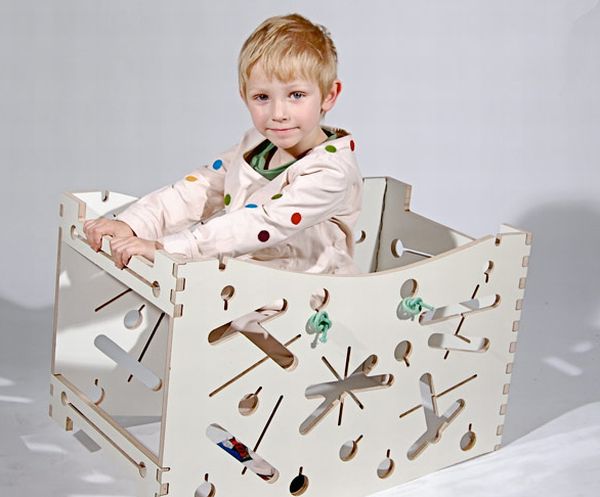 MotherShape from UK-based designer Emily Gunning is part of a new collection of interactive playthings for children that promise to provide young children with stimulating products that defy obsolescence and preserve their appeal over longer durations. Research suggests that children are less likely to give up playing with toys that they can customize and make multiple playthings out of. When children have more control over what experience a toy can provide them with, they tend to derive more pleasure during interaction with them.
MotherShape persuades children to use their imagination while playing with it and also provides them with the opportunity to customize the creation accordingly. The product can easily be used as a rocker or a boat or even a car, since it has wheels and children can also use it as a play house or as a castle.
The sides of the product also have numerous holes and slits in interesting shapes that further develop the imagination of the children and help them make up stories about the different shapes. The smooth white surface of the MotherShape also allows children to draw and paint on the product using dry-erase pens.
Via: Emily Gunning