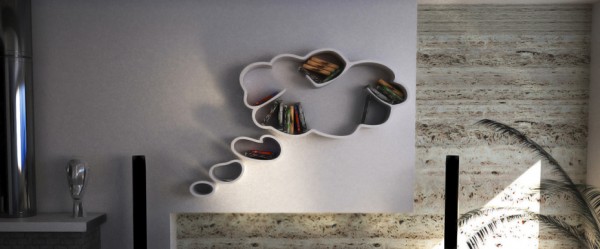 This inspirational bookshelf by Dripta Design studio, UK, is bound to become a conversation starter wherever you put it. I guess the creators will not be getting any orders from the libraries though, but that would be such a shame as they are imaginative and inspirational pieces.
Scheduled to be launched in the middle of next year, the bookshelf is made of fiberglass and wood, and consists of four different pieces that can be arranged on the wall in any order you like. In the featured arrangement of the pieces, the bookshelf looks like a thought box from comic strips. The more imaginative one gets, the more possibilities start to open up, like a cloud just forming, smoke from chimney, bubbles under water and so on and forth. It can be a lot of fun when you make it a game for a group, specially kids.
With such extensive focus on form, the function part of the design however is limited. It cannot stock as many books as a conventional bookshelf taking the same amount of space on your wall. Moreover, the stacking is quite haphazard and I am sure people inclined towards neat organized patterns will find it difficult to adjust to this bookshelf.
Ideal for use in a young kids room, living room, drawing or even the bed room if you switch a couple of books for candles and vases. Not advised for study rooms or offices however. It can be combined with painting graphic elements on the wall to make an interesting wall in a kids room. Best if there aren't other 3-D fixtures on the same wall in the room.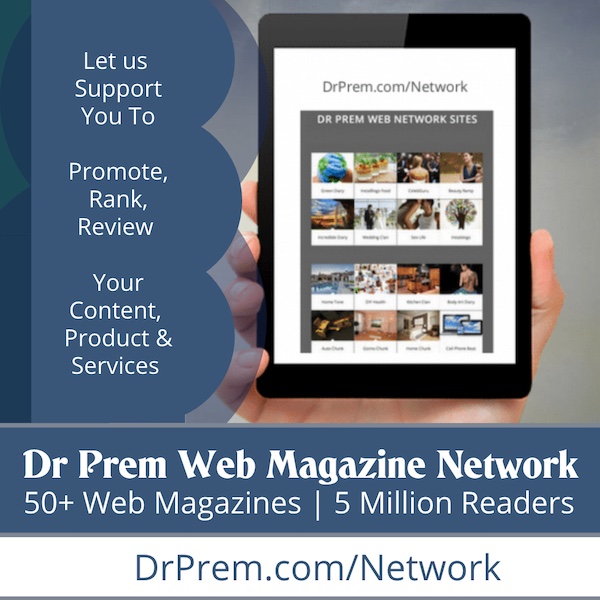 Everything said, the piece has a couple of pluses and some negatives. Best to analyze your needs and then splurge.
Via: TrendsNow