Households with young kids are required by law to provide an
adequate amount of childproofing. But as all parents know, no amount of bought-in-the-hardware
store childproofing is good enough for the more, er, active children and the experts
in the field need to be hired for a more thorough job. However, the pool area
is always a bit of a sticky job and most parents are advices to simply keep the
doors leading up the pool locked when an adult who knows how to swim isn't there
to supervise them.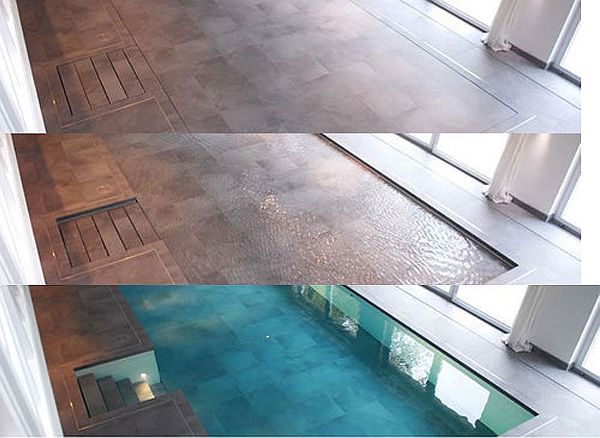 That sadly, isn't a
foolproof solution. But that is where the all new 'Hydrofloors' Swimming Pool
can make life so much better. You see, this new kind of a pool basically comes
with a movable floor that can be raised up to create a solid surface on top of the
water when the owners need to convert their pool area into a large empty space
for holding a ball or something.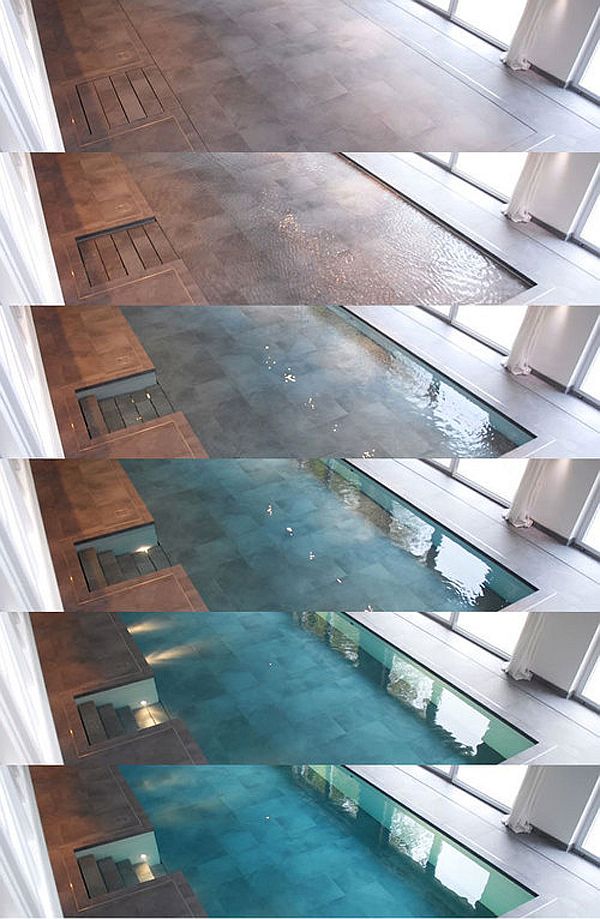 What makes this pool really remarkable, however, is the fact
that the same movable floor can also be used to vary the depth of the pool to
make it safer for very young children, children who know how to swim a little
and also adults who don't know how to swim but want at least three feet of
water to splash around in.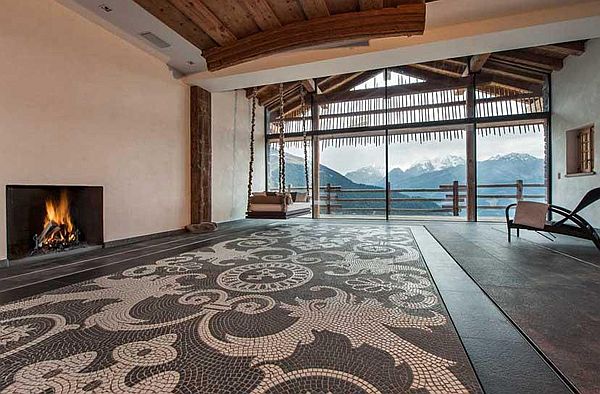 The entire pool basically works at the touch of a button and
you can choose to set it to shallow or a custom depth, completely cover the
pool or sink to the bottom entirely. Since the movable flooring comes with pleasant
patterns on top of it, it also makes your pool way more decorative than the
regular ceramic tiles in there can make it look.