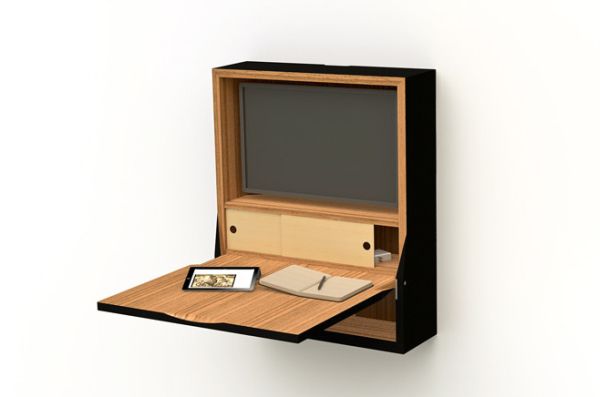 The sleek, contemporary and elegant are the words that describe this unique piece designed by Zac&Co. Known as Murphy desk, this mind boggling piece of art features a monitor that can be directly mounted on wall and universal telescoping bracket lets you view it from various different angles and patterns. Apart from this, you can even open it up to use it a a work desk.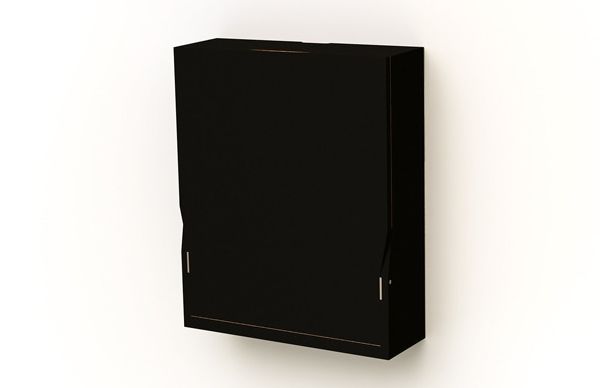 What's more? This desk does not eat up space. Therefore, this can be an ideal piece of furniture if you have space constraint.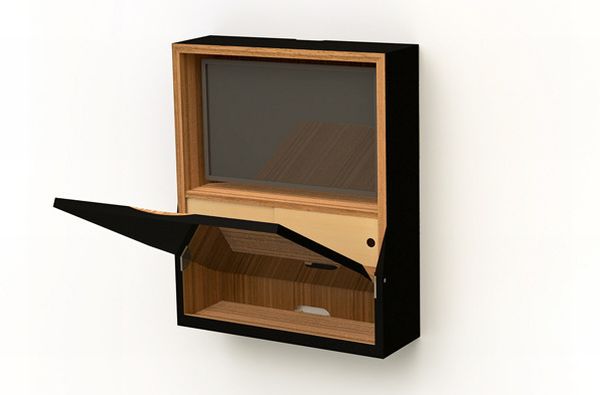 The design incorporates power outlets and space in which you can hide its cords. Its dimensions are 26" wide 10" deep and 32" tall. However, you can even get it customized according to your wish. This product has amazing black lacquer finish on the outside. When you open it up you will find walnut hued birch plywood that will give you the feeling of stronger and sleek outside, while softer and elegant inside. It also features stainless steel hardware that adds to its charm.