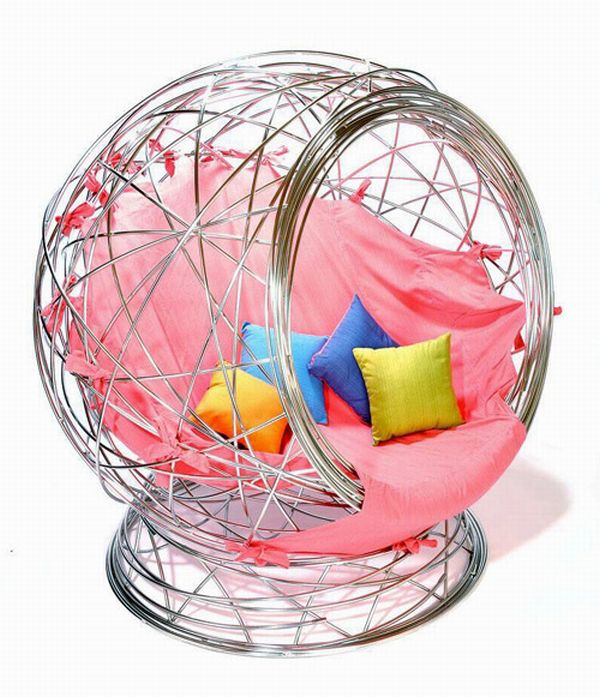 Designer/Manufacturer
Overview
Kirv has created this amazingly beautiful, artistic and comfortable chair that has been named as the Nest chair. It features a plush seat that enfolds you to provide you with a private and cozy space. Moreover, the beauty and grace of this lovely chair throws in a sense of elegance to uplift the look of your porch or verandah.
What's unique
The Nest is crafted from 304 grade stainless steel, which has been electro polished. In addition, it features a plush acrylic seat, which happens to be fully weather-proof and stain resistant. The dimensions of this beautiful chair are 140 cm wide x 150 cm high.
High Points
When it comes to look, the Nest chair is highly glamorous that can certainly add panache to any space. Furthermore, the chair is highly spacious that can comfortably room in two people to spend some relaxing time together.