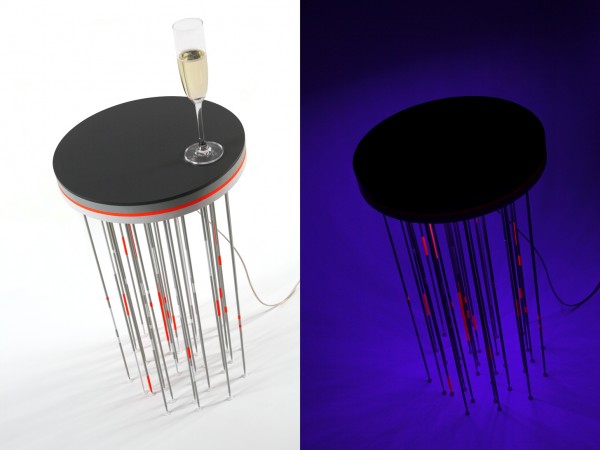 If 'contemporary' is what you love to be known for, then Fuckiro is one thing that you will never want to miss. Designed by Gianluca Sgalippa, Fuckiro table has simple yet classy appeal. You can use it as a side table next to your bed or just let it enhance the charm of your living area. No matter where you place it, this table will certainly earn praises for its stylish design.
The unique thing about this table is that even though, it is simple on the top (featuring round black lacquered wood), below, it is supported with a bundle of knitted needles that are parallel to each other. Hence, its weight is distributed equally on stems, providing balance to the table. One more exclusively thing is that it features fluorescent colors that can reflect LED lights, which create amazing effect in the dark.
This contemporary and timeless piece can never go out of fashion.