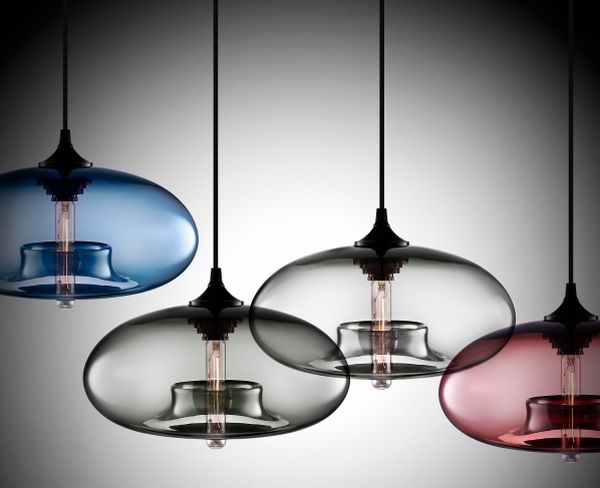 Jeremy Pyles has come with a magnificent design and named it Aurora Modern Pendant Light. This, purely contemporary in appeal, light is inspired by the phenomenon of charged particles entering the earth's magnetic field, which occurs occasionally in the northern and southern skies.
The design is of hand blown glass curves that replicate earth's roundness, while a light passing through its center depicts the warmth of this planet. Aurora Modern Pendant Lights can jazz up your outdoor, it is ideal for hospital and can be great even if used as residential lighting. Although, it comes in black color, you can also order your favorite hue.
The dimensions of this piece are 11inches in width and 4.7 inches in height. It uses tubular bulb of 40 watts and recommended voltage to illuminate it is 120V.
Now you certainly have a reason to change those old pendant lights and get these stylish ones.