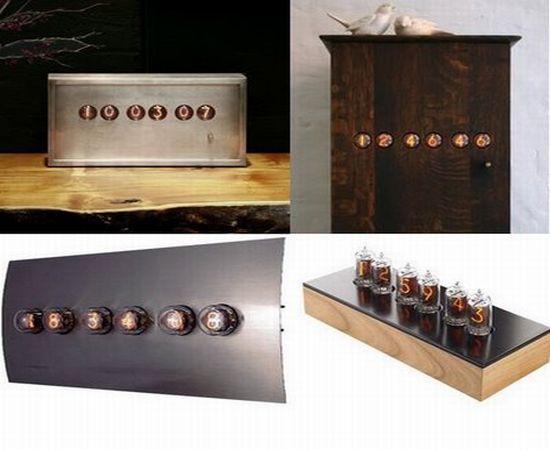 Are you on the lookout for a nice clock to please your style taste? Well, the Nixie tube clocks from BDDW, Chronotronix, Puhlmann and Peter J. Jensen could magnetize and compel you to take one home. Neon tubes when combined with blackened bronze, silver chrome, and stunning woods become an incredible blend of science and art producing stylishly classy time pieces.
How does it work? The Nixie tube is an electronic device containing a wire-mesh anode, and multiple cathodes in the shape of Arabic numerals. Filled with the inert gas neon and other gases with a small amount of mercury, the tube displays time when powered. On applying an electric potential of 120 to 180 volts DC between the anode and cathode, the gas near the cathode breaks down and the digit spreads into a glow, thereby displaying the time.
Scientifically cool, these time pieces are worth taking home!
Via: TheSteampunkHome