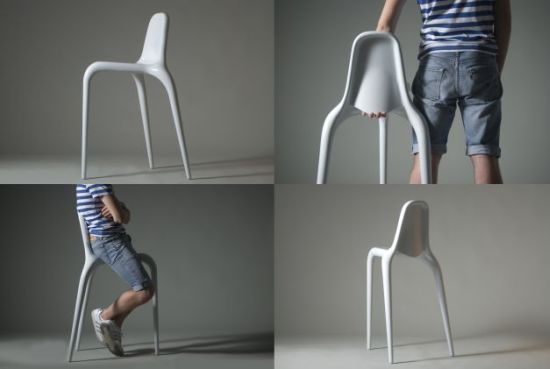 Indubitably there are oodles of choices available today when it comes to buying stuff for our trendy home but there has to be something really extra ordinary to be able to get the entry ticket for our home on the very first glimpse. Take the example of NONO seating by young Italian designer, Stefano Soave. It's one of its kinds seating that we don't see every day. Correct me if I'm wrong!

Read on as to what Stefano has to say about NONO:
NONO' means No chair, No stool
NONO' is an ischiatic seat with 3 legs. A support for the body 70cm high from the floor.
NONO' is a new seating concept. Light, dynamic, stacking, versatile.
NONO' is a seat for a quick downtime. Bring comfort to a quick support, which usually isn't.